Land of volcanoes and unspoiled nature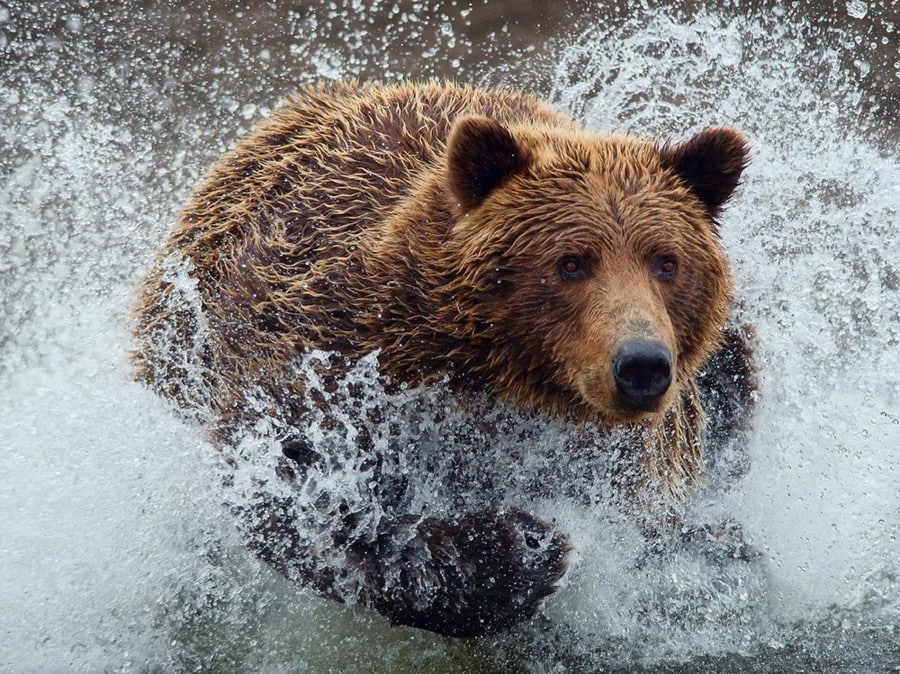 Known for being the habitat of the Kamchatka sheep, large bears and elk, this land will also surprise the traveler, due to its overwhelming nature and immutable landscape.
Located at the eastern end of the immense Russia, a volcanic peninsula of 1,250 km in length that is inserted in the Pacific Ocean and a surface of 472,300 km2. Density of mountains, variety of volcanic cones and craters, glaciers, geysers, lakes and rivers and an indescribable nature dominated by tundra and taiga, make this destination a privileged place.
Hunting in Kamchatka, an adventure
The brown bear that we find on this peninsula is one of the largest in existence, rivaling in size those of Alaska and Kodiak Island. The average of a good bear is around 9 feet (1 foot = 30.48cm), but we also find some 10 feet and even exceptional trophies that exceed that measure. Every year we manage to take down some exceptional trophies. The hunting season is in spring, from April 15 to May 15, and in fall, September and October. From our experience we recommend hunting in spring as the skin is of better quality, with long and dense hair and long claws – and also important – in spring we can see the tracks, an indicator of the size of the bear. Hunting at this time is carried out with snowmobiles so large areas of territory can be covered.
Enormous places filled with great trophies
Of the five subspecies of the Snow Sheep, Kamchatka's is the largest, both in body and in length and weight of its horns, weighing up to 100 kg and measuring its horns 80 -90 cm long with a base aprox. of 30cm, or even more. The population that we found in Kamchatka is one of the largest and most stable of this species. We hunt in the center and south of Kamchatka and this hunt combined with moose is a unique experience.
The moose from Kamchatka is the largest in the Asian continent and is surely as large as the Alaska-Yukon. The average size of the trophy is horns with an extension of approx. 55-60 inches / 140-152cm. All trophies with an extension of more than 60 inches (152 cm) should be considered very large; the largest can reach 70 inches and even a little more. The trophy can weight between 30-45kg, it will be a surprise for the hunter!!
Airport: Petropavlovsk (via Moscow)

Hunting Season: Spring (15 April-15 May) and Fall (September-October)

Accommodation: Cottage-Hotel
Airport: Cotonou

Hunting Season: August-September
Airport: Cotonou

Hunting Season: August-September