My wife and I have just completed (yet another) hunting trip of a lifetime with Iberhunting Spain. I was returning to Spain to complete my Spanish Grand Slam with a Gredos Ibex. I had successfully hunted the Ronda, Beceite and Sierra Nevada Ibex with Iberhunting Spain on a wonderful trip with my father last year. And this time my wife accompanied me in order that she could hunt a Balearean Boc and experience what a fantastic country Spain is.
We were met in Madrid by our guide Sergio, who had been my guide last year and whom I had specifically requested for this year's hunt. He is not only an excellent hunter, but a gracious host as well. After a day touring Madrid – including the incredible Royal Palace – we had a wonderful traditional Spanish dinner in a quaint old establishment and then retired to our hotel room to rest up for the next day's flight to the Mediterranean isle of Mallorca to begin my wife's hunt for her Boc.
Hunter and conservationist
Upon arrival in Mallorca our guide took us to our temporary home for the next few days – a hotel located in the heart of the town. What a wonderful, quaint, old-world structure it was; it – and the surrounding town – gave you the feeling that you had gone back in time to Spain centuries ago.
We made a quick hunt in the afternoon, where we spotted several quality Bocs, but the guide and the rangers knew there were larger animals to be found. So per their instructions my wife passed on the first few on that first afternoon. The next day they guided us to a silver medal class Boc right off the bat. My wife was eager to shoot this beautiful animal, but again our trusted companions urged her to wait for a larger one.
Several hours later the ranger tracked us down as we hunted a different area and informed us that there was a very nice Boc that had somehow been mortally wounded earlier in the day and which was going to either die a slow agonizing death or possibly stumble off the edge of the 1,000-foot cliff where he laid on the coast of the Mediterranean, only to be consumed by sharks.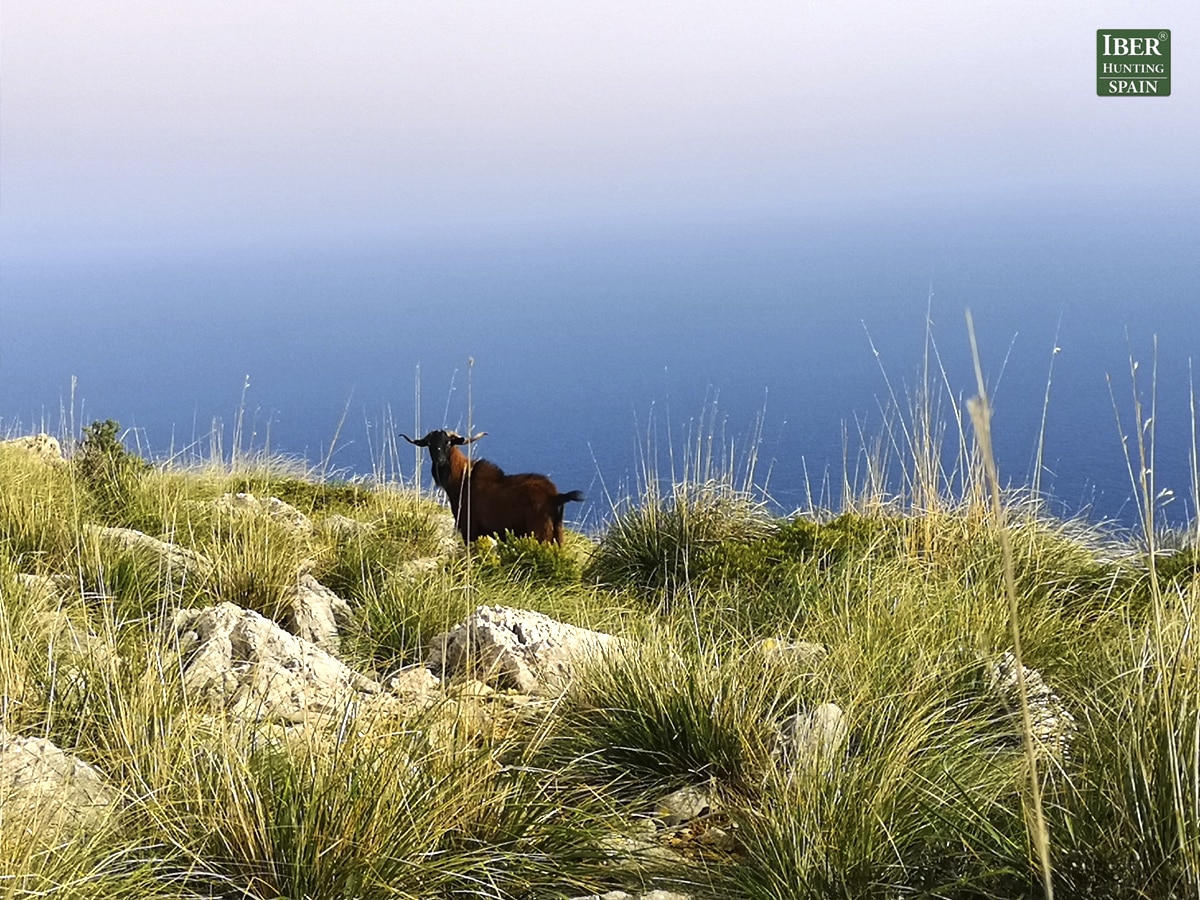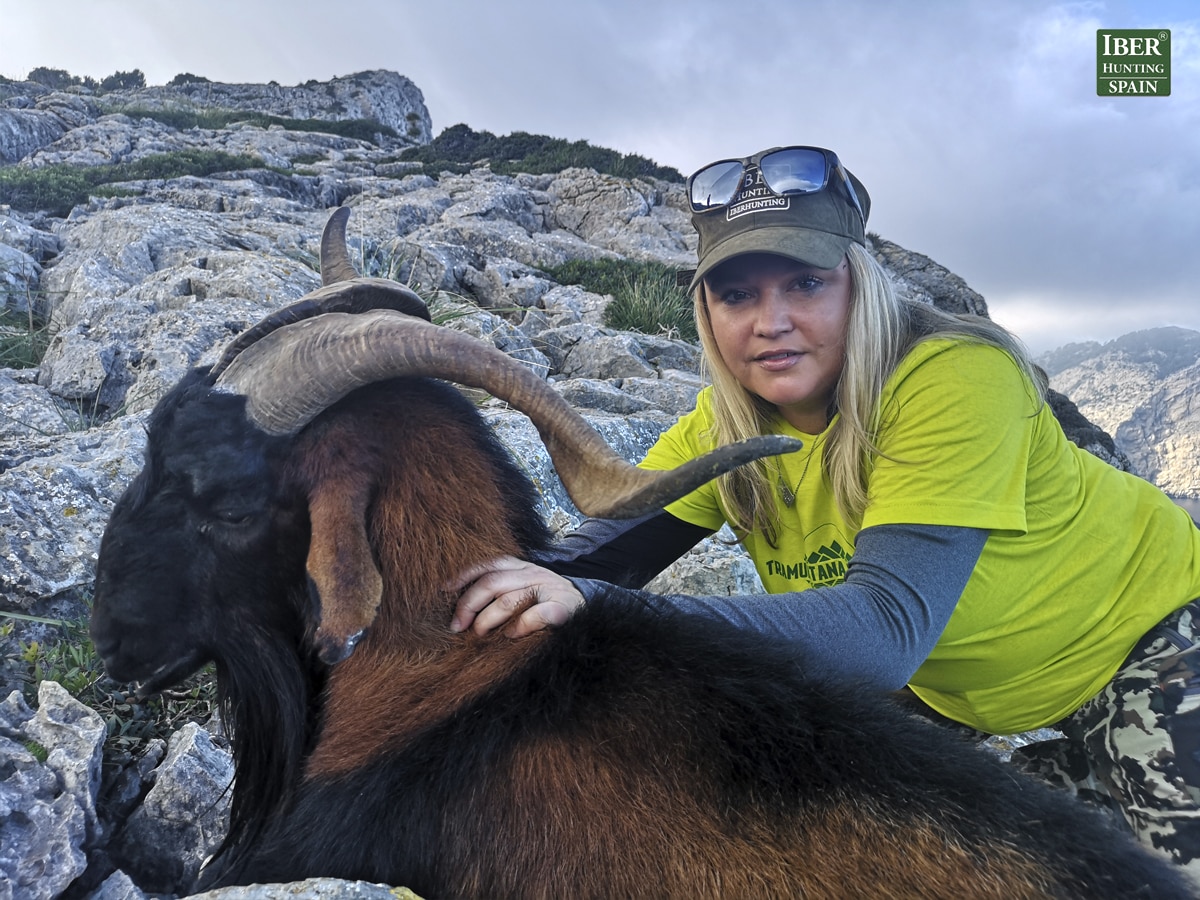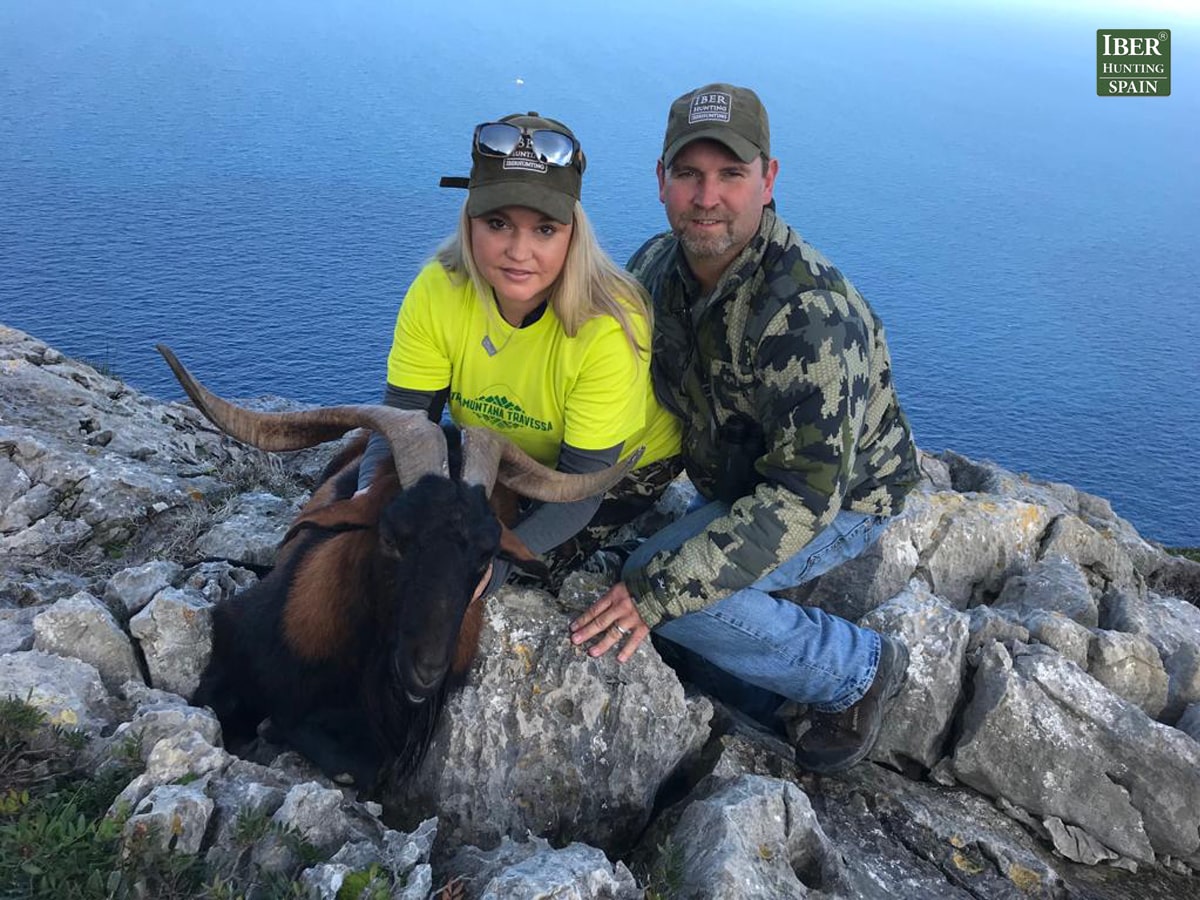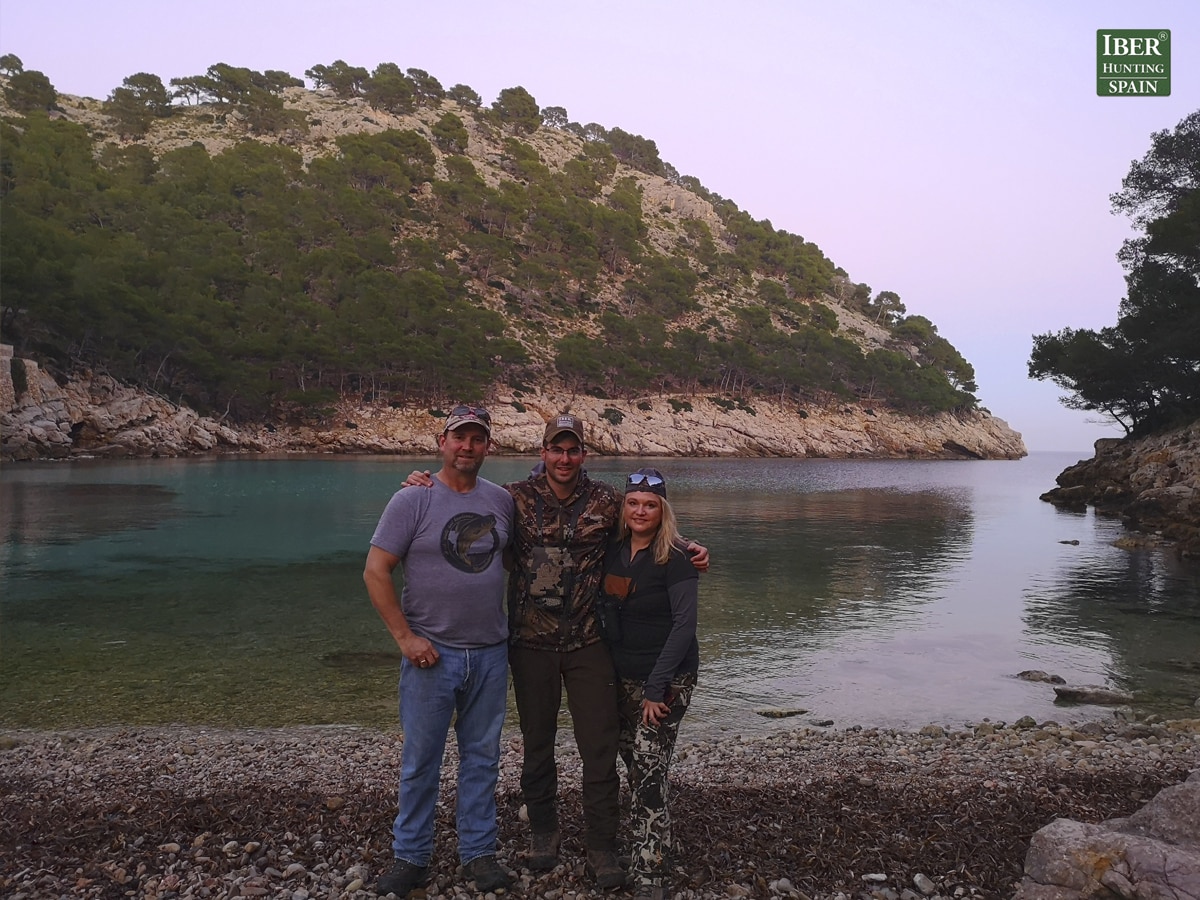 Previous
Next
My wife immediately offered to use her tag on this animal in order to do the humane thing and put it out of its misery. She made an excellent shot, and upon approach we realized that the animal had a beautiful hide, an extremely long double beard (the longest I have ever seen), and excellent, gold medal horns, and she was more thrilled in the way that its harvesting had come about – necessity and compassion – than if she had stalked it from 1,000 yards. Now that's a true hunter and conservationist.
Most incredible hunting day
The next day we were off to a town at the foot of the Gredos Mountains of Madrid, where we were treated to three nights in a fantastic hotel: a 14thcentury castle (yes, a castle) that was formerly the retreat of the Kings and Queens of Spain and other royalty. After yet another excellent meal we retired and prepared for the next day's hunt, which would soon become the most incredible hunting day of my life.
We met the rangers early in the morning, and with them we traveled to the mountains to begin our hunt for the Gredos. We initially began in a river bottom, but soon turned back as the weather was going to be warmer than expected; we would have to travel further up the mountain as the Ibex would be much higher in elevation in order to stay cool. We soon split up, with long-legged Jose taking off alone in order to get higher quicker to try to spot some animals. We paralleled him somewhat lower, while still gaining quite a bit of elevation as we hunted.
About 3 ½ hours into the hunt, we spotted a very nice Ibex about 600 meters yards away. We slowly and carefully made our stalk and once we were about 250 meters away I set up for the shot. Somehow I missed, and the animal bounded off unscathed. We were all very disappointed, and I was shocked and embarrassed at my shooting skills (or apparent lack thereof). We continued on, all of us knowing in our hearts that I had blown the hunt for the day.
But wait! Up ahead the ranger spotted another Ibex, and after another stalk I was once again within about 250 meters. This time I was able to connect, and we soon realized that the Ibex we had taken was even larger than the one I had missed earlier. It appears fate was on our side. After some lunch, photographs, and skinning of our animal we made the long hike out. It had been an 8-hour day of hiking, and we felt we had truly earned this wonderful trophy.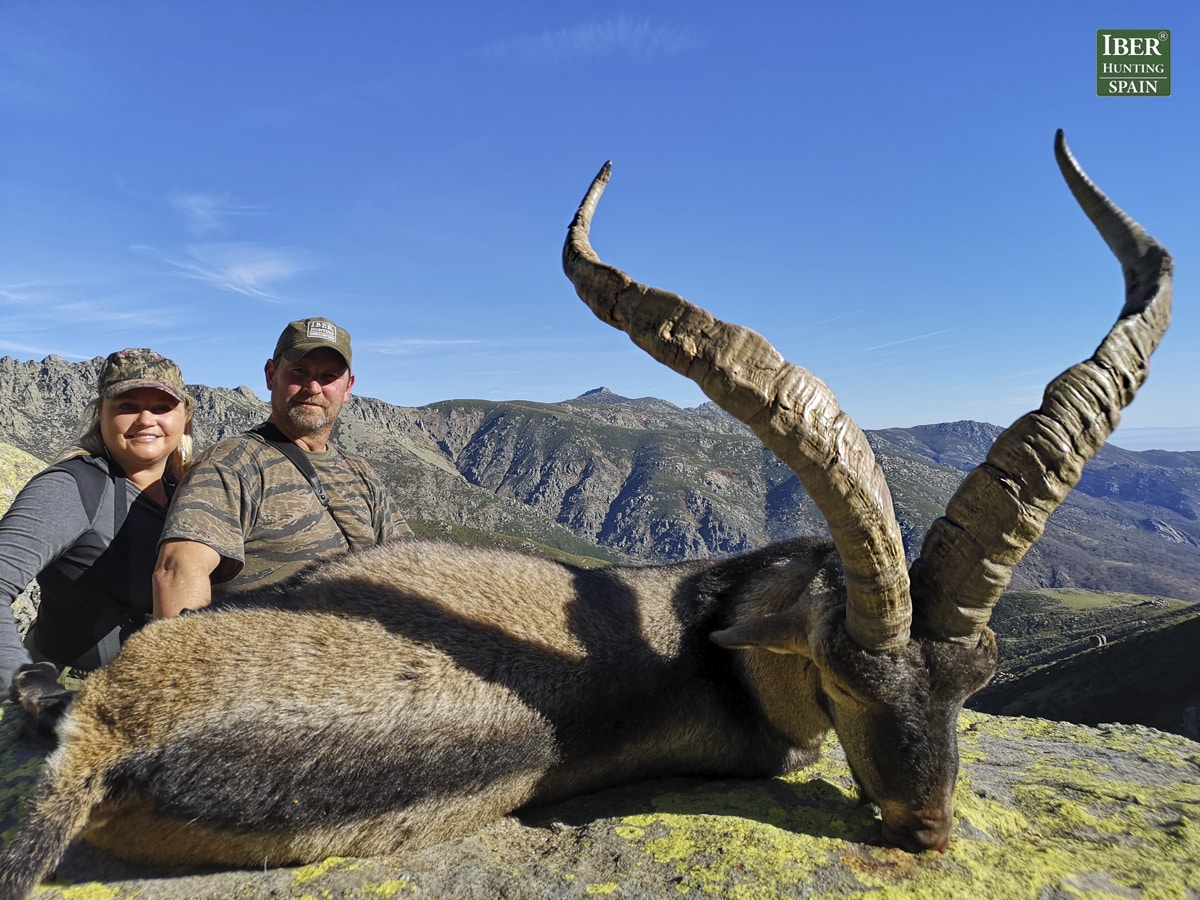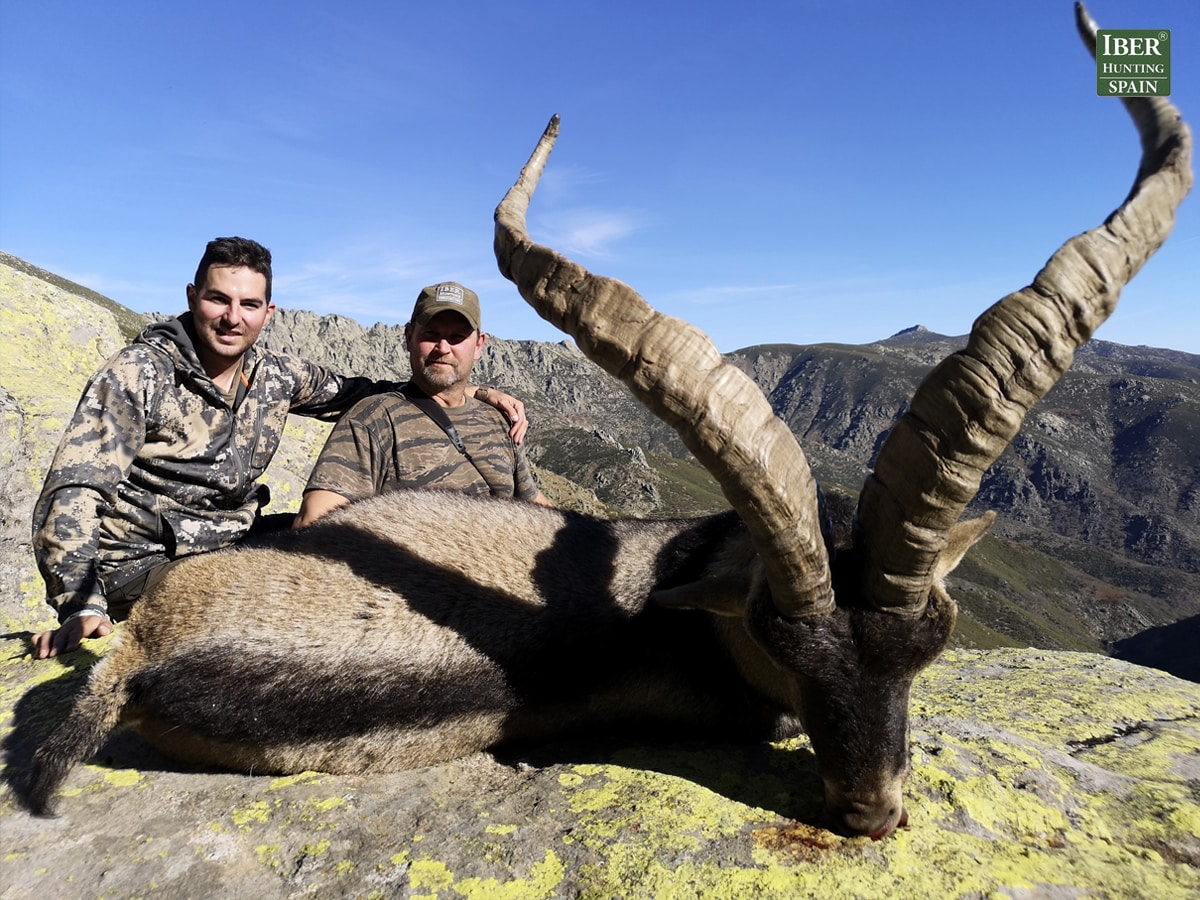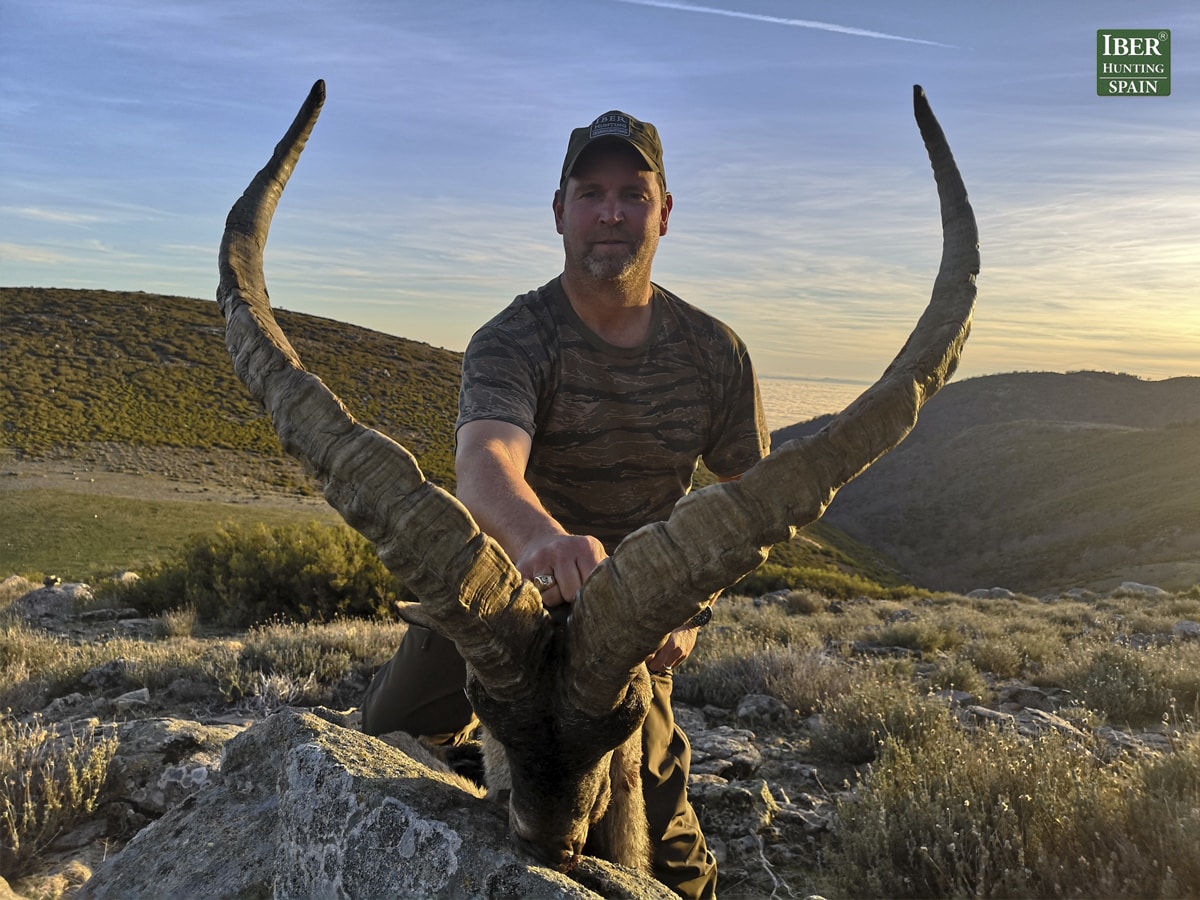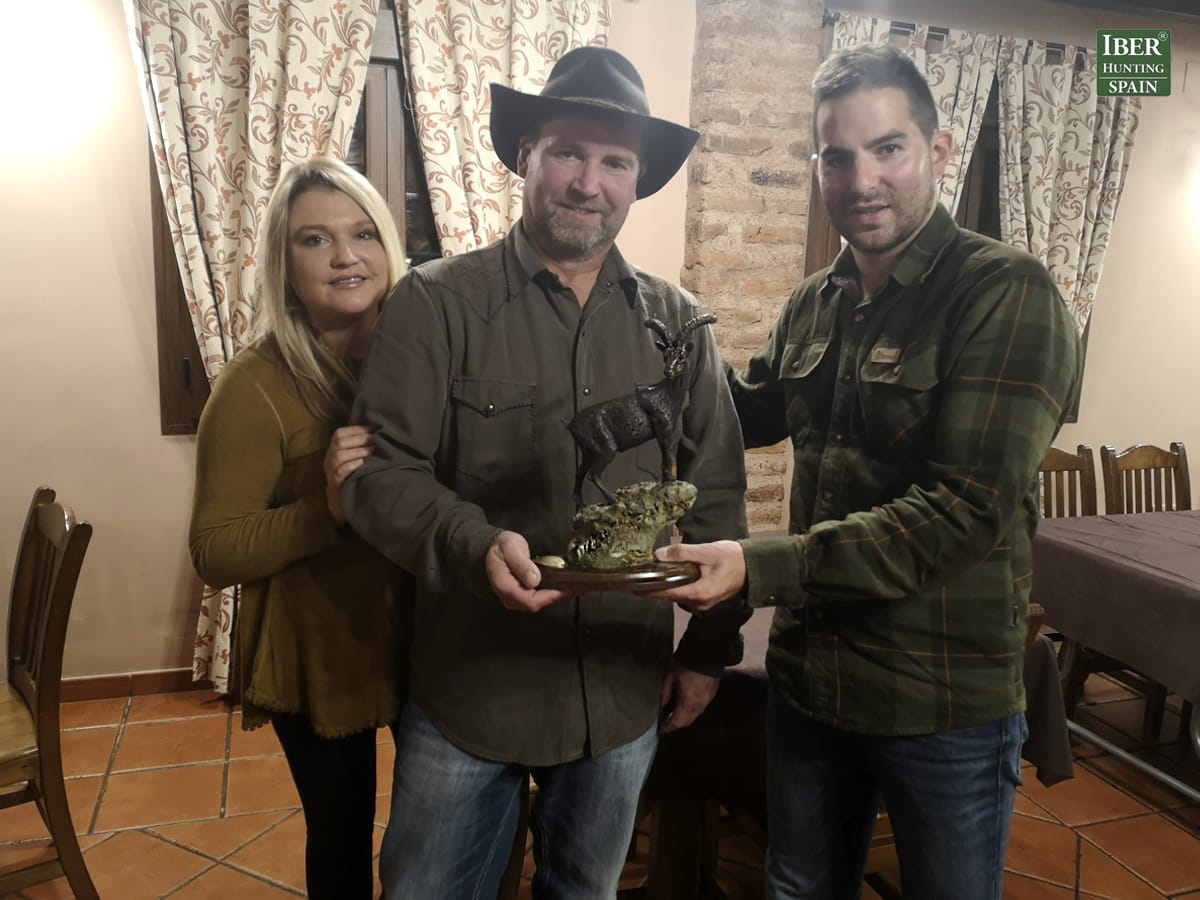 Previous
Next
Touring Spain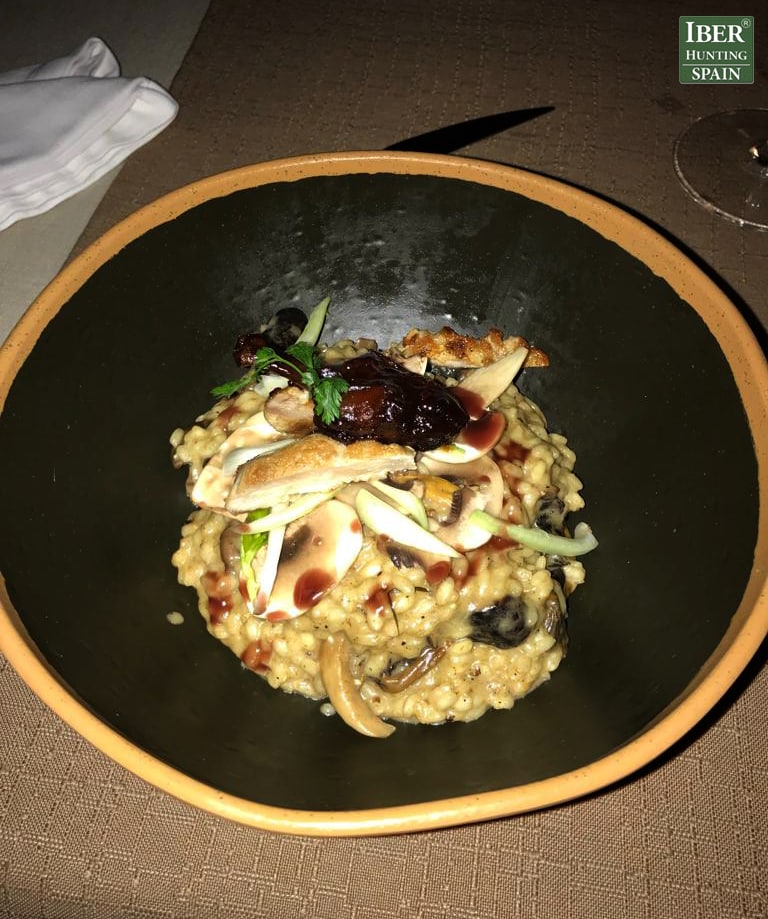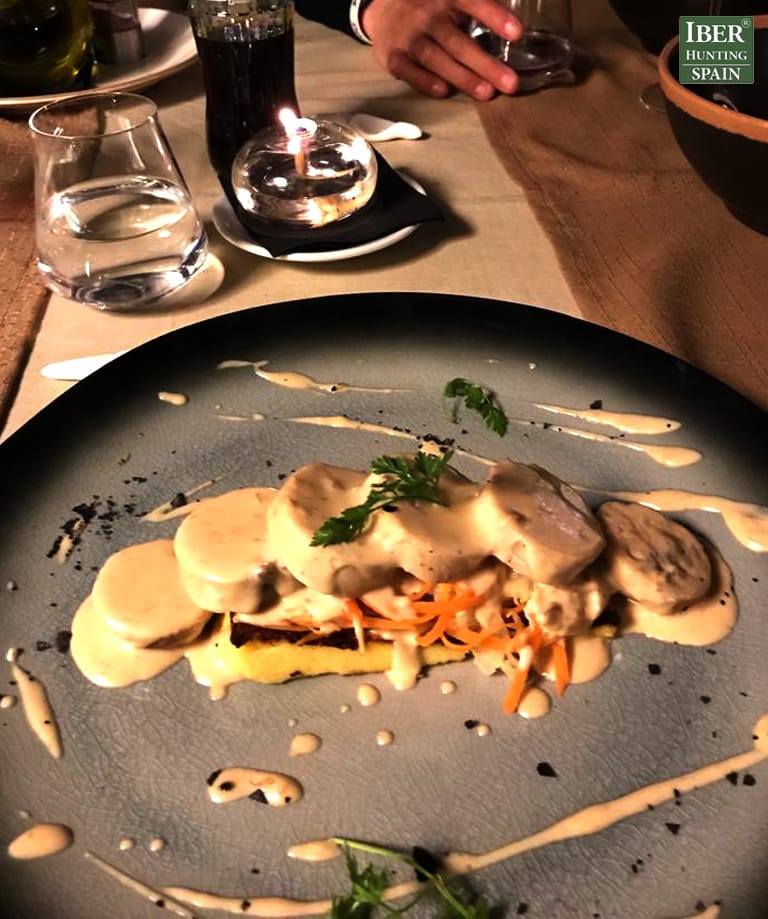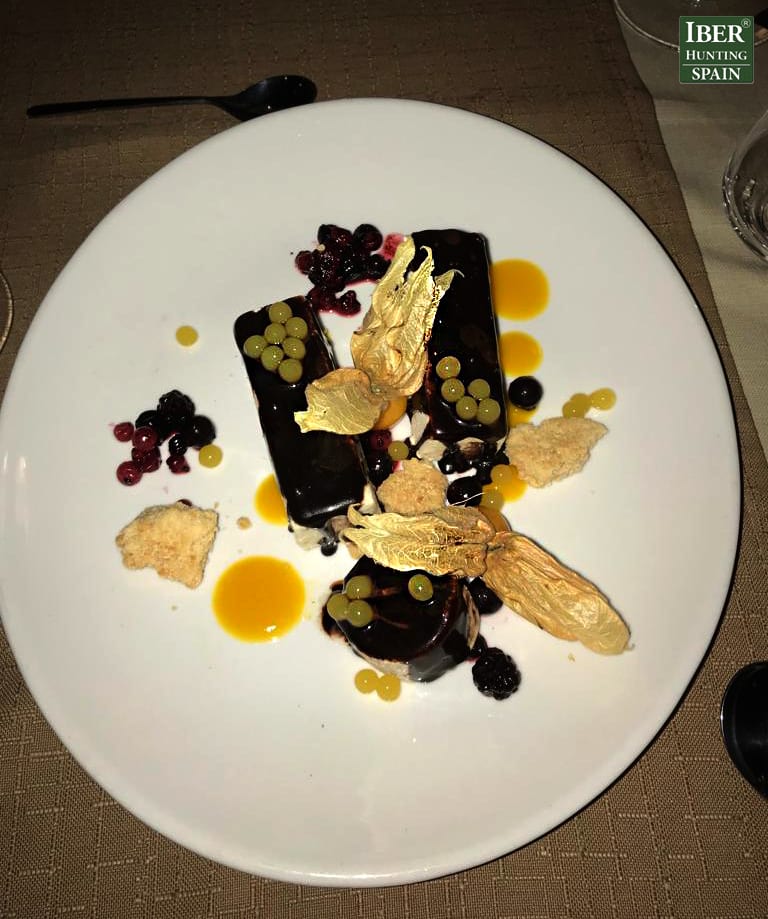 Previous
Next
The remaining days in Spain were spent touring the country and sampling the food and wines, which was an adventure in itself.
There comes a point, when hunting Spain, as you stalk the same creatures that have been stalked there for time immemorial. As you pass by the remains of buildings and aqueducts that were built thousands of years ago, often far back in the mountains a hundred miles from civilization. As you tour the castles and churches in the towns that have been providing shelter, comfort and spiritual guidance for centuries.
As you witness and interact with the Spanish people as they go about their daily lives with the same mannerisms and customs as their forefathers and their forefathers for many, many moons. And as you eat the food and drink the drinks that have been eaten and drunk – in very much the same way – for an eternity; that you feel a true connection to not only Spain itself, but to old Spain, as it was and as it has been and as it will seemingly (and hopefully) be forever. In fact, you sense a connection there to the entire human race, as it has always existed, and as it always will, on a deep and transcendent level. And you look around in awe. And you want to come back again and again.
That, my fellow hunters, is a moment that is indescribable, unforgettable, and mystical, and more valuable than simply the hunt itself to which it is tied. Thank you, all Iberhunting team and "amigos" for guiding us through such a wonderful opportunity and adventure. We look forward to many more in your company.