The land of the Forty Tribes
Airport: Manas in Bishkak

Hunting Season: September – December
Accommodation: Camp, Rural house, Hotel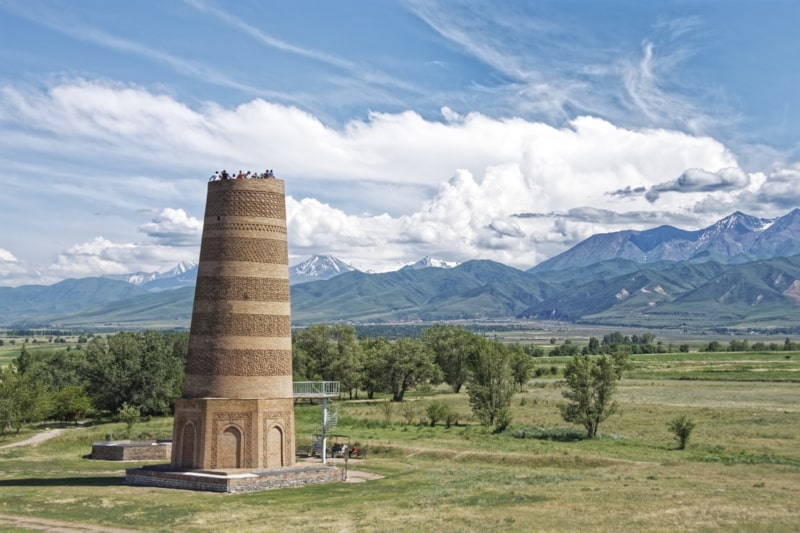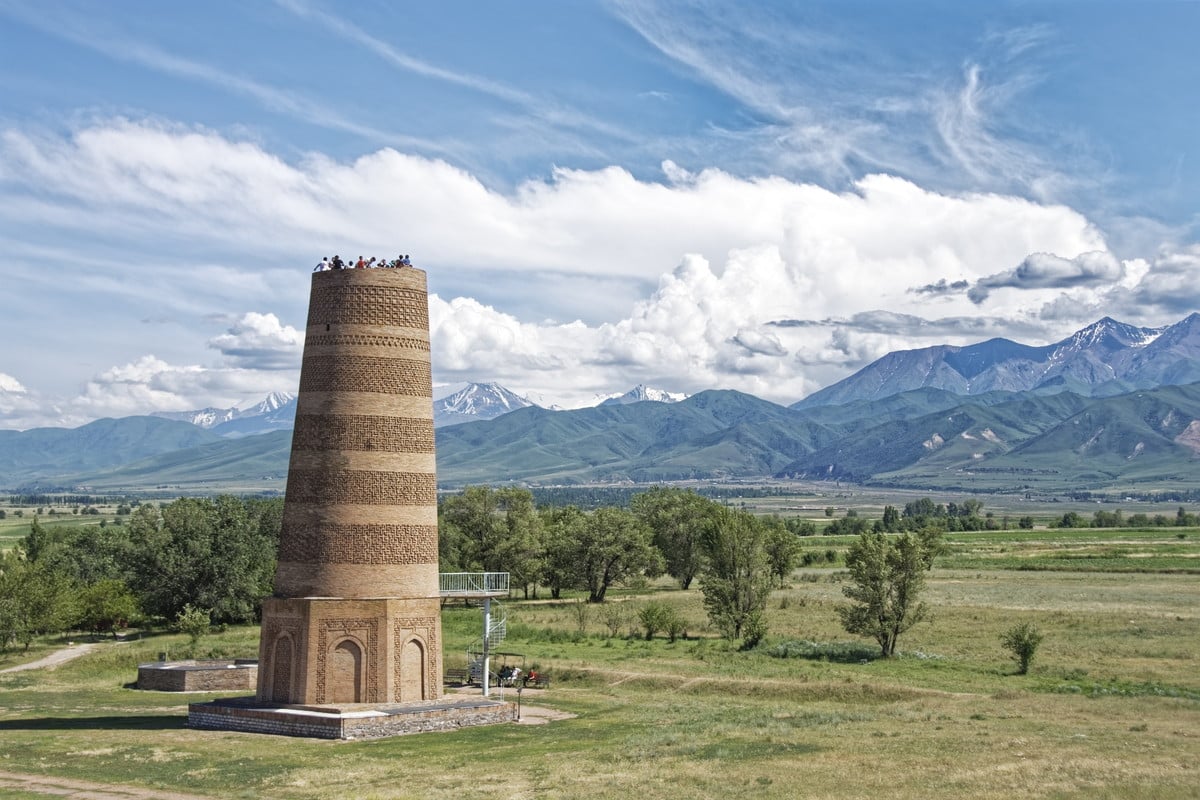 Kyrgyzstan, officially the Kyrgyz Republic, is a mountainous country in Central Asia, landlocked and sharing borders with the People's Republic of China, Kazakhstan, Tajikistan, and Uzbekistan. It's the capital and the most populous city in Bishkek.
Destination of wild natural beauty and great hospitality of a nomadic people
The history of Kyrgyzstan spans over two thousand years and encompasses a wide variety of cultures and empires. Although geographically isolated by its highly mountainous terrain – which has helped the country preserve its ancient culture – Kyrgyzstan has historically been at the crossroads of several great civilizations, as part of the Silk Road and other trade and cultural routes.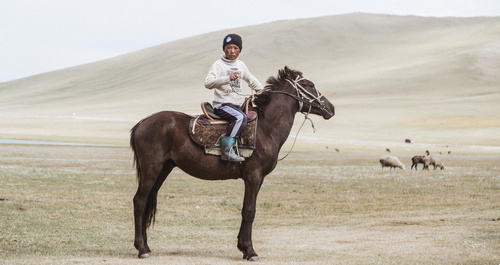 Its national flag is a faithful reflection of the summarized history of this country: the color red is a symbol of the courage and heroism of its hero Manas, the golden sun embodies peace and prosperity with its forty rays referring to the forty tribes and men who supported him. Inside the sun, the symbol of the yurt symbolizes nomadic peoples with their traditional homes where up to several generations can live together.
Tian Shan, "Mountains of Heaven"
The landscape that we find hunting in Kyrgyzstan, is made up of high mountain ranges interspersed by large valleys and lakes, the Tian Shan being its largest mountain range and the habitat of the majestic Marco Polo (Hume Argali) and the Ibex of Central Asia.
The altitude of the hunting areas, Isyyk Gol in the north, Naryn in the east, and Osh in the south range from 2,500 to 4,500 meters and is home to a large population of Marco Polo and Ibex.

Hunting package in Kyrgyzstan
Hunting in Kyrgyzstan is a real adventure, and the combination of Marco Polo Argali (Hume Argali) with the Central Asian Ibex is a great opportunity to get two incredible trophies.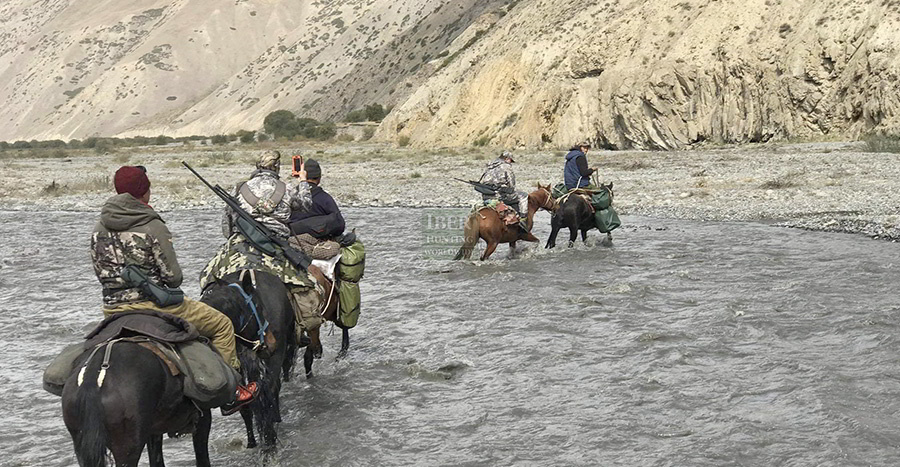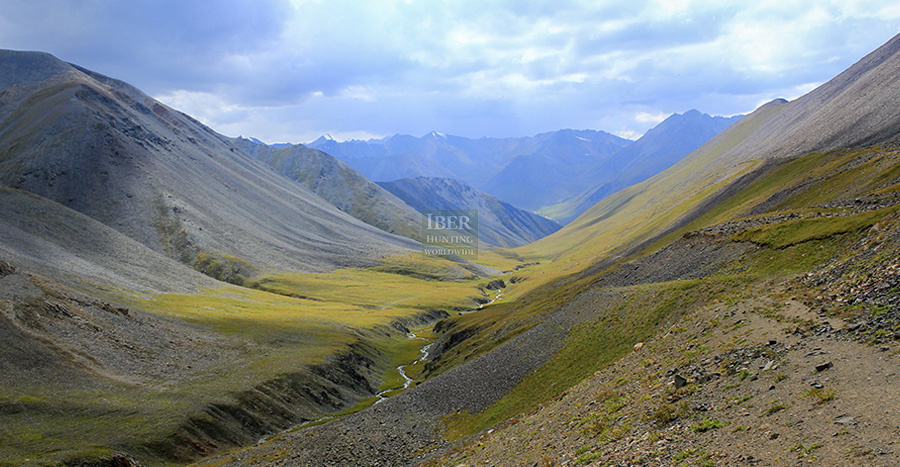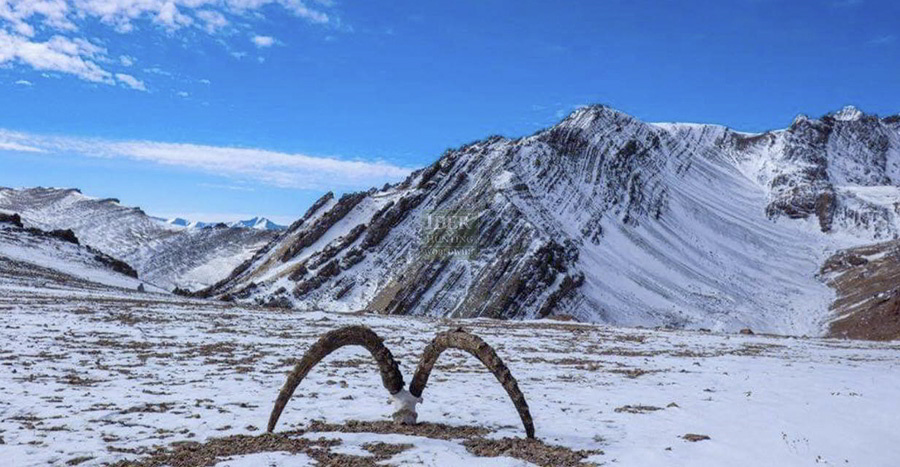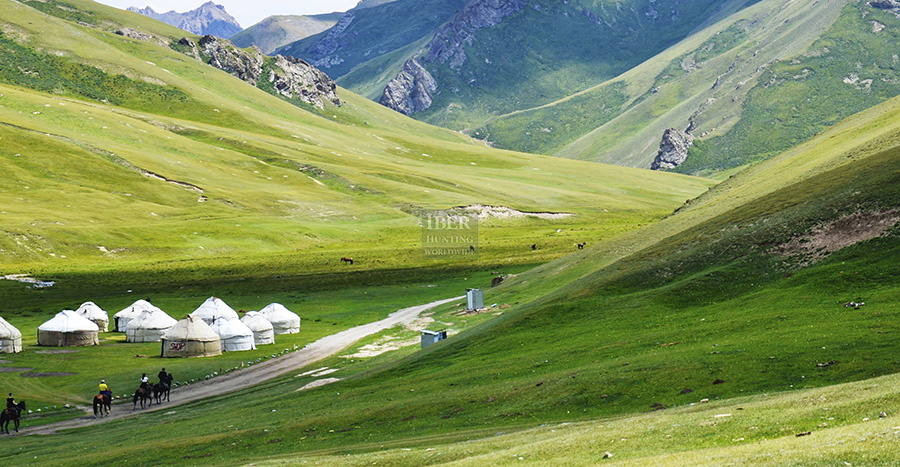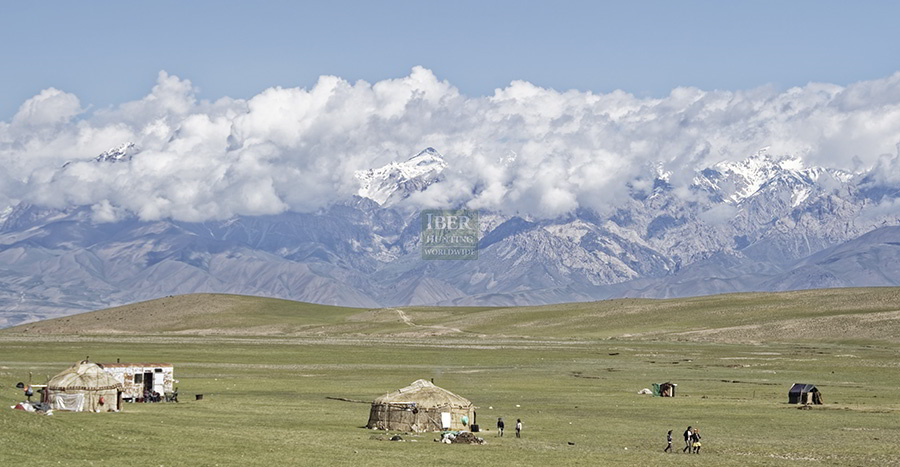 Hunters with guides on horses
Hunting area of Kyrgyzstan
Hunting Trophy in Kyrgyzstan
Landscape of hunting area with yurts

Request the Hunting Program
You might also like…