Hunting Ronda Ibex is a great adventure and experience. Because is not just about hunting the Ibex, but also living the culture and customs in the Malaga's area.
In this adventure we travel to the South Spain, to the province of Málaga with our friends Stefan and Heide. There, we have an interesting population of Spanish ibexes, a species endemic to the Iberian Peninsula, and it is one of the largest in Spain. This time, our customers, a friendly german couple shot two Ronda Ibexes and two females, Weismanheil! But this adventure did not finish there. Our friends could enjoy the amazing mountains where the white and grey tones predominate in the peaks and gullies of these mountains, the result of an abundance of marmol. Furthermore, they were surprise from large eagles as the golden and Bonelli's varieties. 
Hunt the Ronda Ibex
Do you know why it is called Tejeda? Because in the past these trees were very abundant. In this area you can also see fast-flowing rivers and streams that come down the mountainsides and the impressive canyons, locally known as "cahorros". Or maybe you prefer to visit the Nerja cave, which is designated Natural Monument
The interesting thing about this adventure is the proximity to Málaga. In the path to the capital, you can enjoy typical white villages dotted around valleys.
Our trip continues to Torre del Mar. We travel from the mountains to the beach in just 20 minutes. Torre del Mar it is an important tourist centre on the Costa del Sol where amazing beaches. The town has four kilometers of golden sandy beaches.
Malaga's cuisine 
After a long day we stopped to rest and eat something like "pescaito frito" and, of course, the "espetos". Have you tried the "espetos". This is a traditional way of cooking freshly-caught sea fish, most often sardines, speared on a long flat stick (espeto or espetada) and barbecued over a hot fire.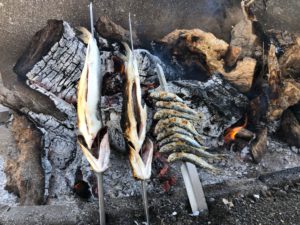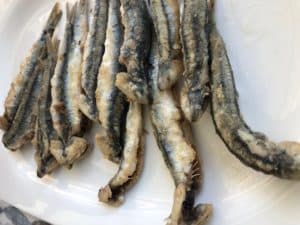 Besides the "espetos" our friends have also enjoyed some clams and steamed mussels, prawns and grilled sea bass, and fried anchovy.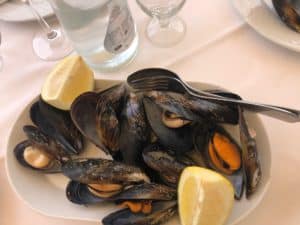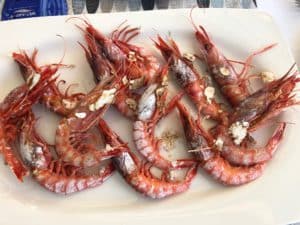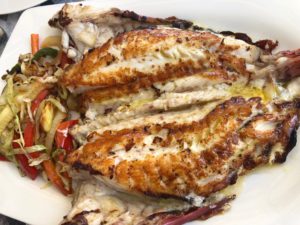 Did you like this trip? Book now your adventure with us. In Iberhunting we have been working more than 25 years organizing Spanish hunting trips for companies, individual hunters and groups. We provide to our customers the unforgettable experience of living an amazing hunting trip in Spain.