Our friend, Chuck, returns to Spain another year, this time accompanied by his wife Natalie, with the objective of hunting Boc Balear and Gredos Ibex. First day in Madrid, we rest after the long trip from the United States, we do some sightseeing in the capital of Spain and we go to eat at the best restaurants that Madrid offers us.
Already in Mallorca and eager to put on hunting clothes and hang the rifle and binoculars. We started the afternoon search for a great Boc Balearic gold medal, with Natalie as protagonist. The first afternoon we saw more than 100 animals but the most we could observe was Boc Baleares bronze and silver medal. Moreover, we had one more day so we decided not to rush.
The second day we started hunting, and we had a spectacular silver medal very close to the first thing in the morning. Natalie wanted to hunt it but I told her to wait for another opportunity since the day is very long.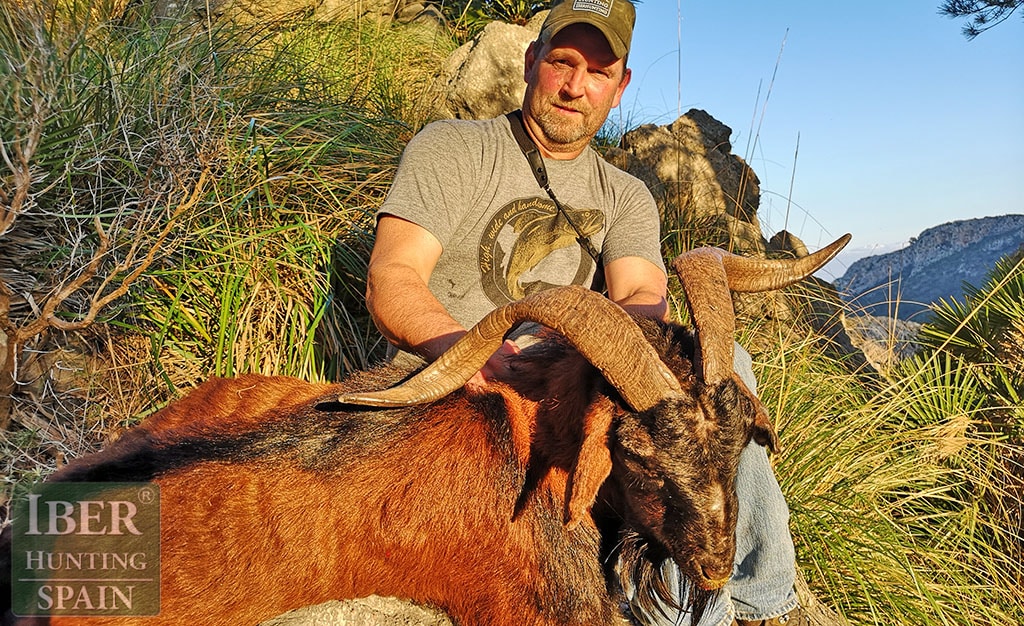 After a long journey without being able to see a gold medal, the opportunity presented itself. Therfore, Natalie with got a spectacular gold medal Boc Balear with a perfect shot. Also in a spectacular setting with the Mediterranean sea under our feet.
It's Chuck's turn, this time we were in search of a bronze. After a nice stalking about 2 kilometers we see about 180 meters a nice Boc and decided to go for it.
With a precise shot at about 150, Chuck gets his fourth trophy in Spain, now to celebrate what awaits us the next adventure.