A new hunting adventure start's in Spain with Iberhunting for aoudad sheep.
Very early in the morning we start to stalk the mountains up with the dream to hunt a great aoudad trophee.
After hunting few hours, we saw the first group of aoudad sheep. However, They were not good, so we stalk more and more and in few second's from nothing on 280 m we had a great aoudad, in few second's the hunter was ready to make the shoot. Incredible fast shoot and luck very lucky to get this aoudad.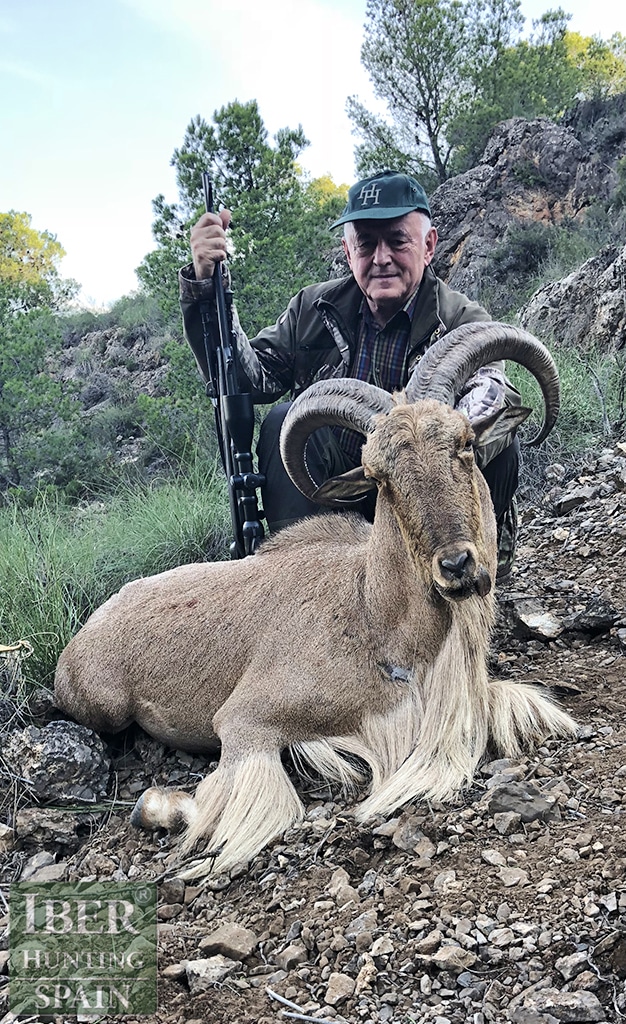 It was the hunter's 70 birthday we think it was the best present today for our hunter.
Again a great new hunting adventure from iberhunting.com