Today we are in the South of Spain, at Sierra Nevada, home of the Southeastern Ibex, our goal. We are in December but the temperatures are very high. In addition, the Ibex are already separating from the females, which will make the work more difficult.
The team of Iberhunting Spain together with our friend, we started the morning with a good breakfast and preparing the plan to hunt the Southeastern Ibex.
Already on one of the Sierra Nevada mountains, and seeing more animals than we expected to see, that yes on top of the mountain due to high temperatures. We spot a precious Ibex resting from the hard days of heat.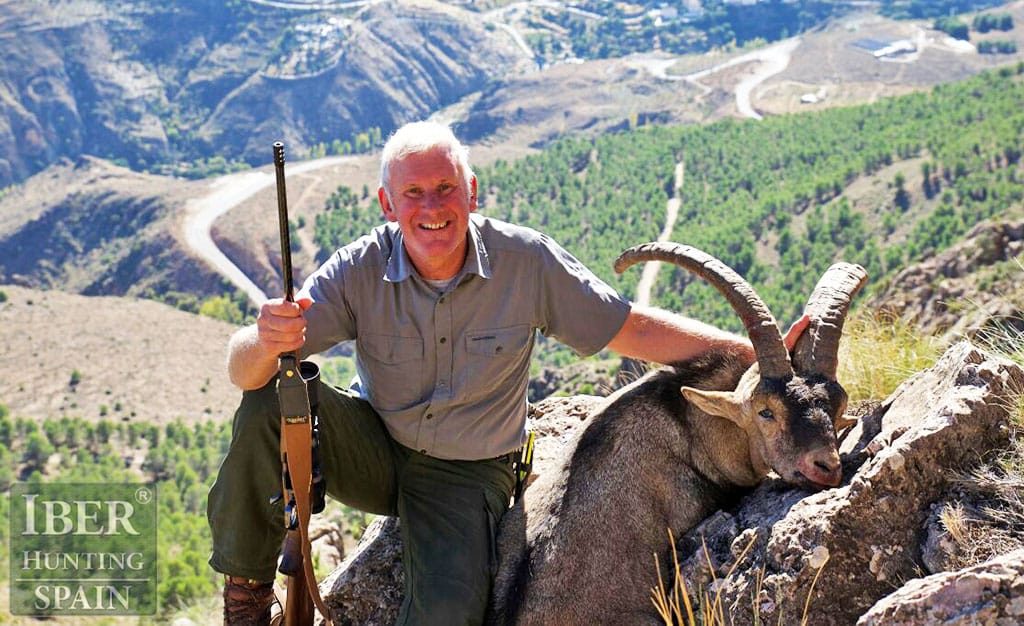 Let's go for him!
A companion with a transmitter and with the telescope stayed controlling the Ibex, and our partner and I decided to go to the back of the mountain so that he would not see us. After an hour walking up the mountain, there we were hunter and Southeaster Ibex in front of In front of us only 220 meters away. We looked for a place of support since the Ibex was still asleep.
After that, in firing position, we had to wait a tense ten minutes for the spectacular Ibex to rise, and with a perfect shot, we got our friend's dream. Congratulations!!
Follow us in Facebook or Instagram to know all our adventures iberhunting.com.