Spain. It all started when I decided to purchase an Ibex hunt that was available during the silent auction at the 2016 GSCO convention. I had no knowledge about the outfitter, but the late Dennis Campbell assured me that Iberhunting was a class act… and as always, Dennis was spot on. To get the ball rolling, I had started working with Antonio Teruel and the whole Iberhunting team. Before I knew it, I had 8 animals booked. The decision was made to do the hunt in November of 2017, and October 31st. I was on my way to Madrid to start my 25-days Spain safari.
The number of animals I booked, along with the distance we needed to travel between them, was a concern for me as I was not sure this could all be done in 25 days. But, Antonio Teruel from Iberhunting made it look easy. Only 7 days into the hunt, I had already taken both the Pyrenean and Cantabrian Chamois, as well as a very good Gredos Ibex. By day 12, we hunted an Aoudad Sheep, Southeastern Ibex, and Mouflon Sheep, and were able to take a wild boar and female Mouflon along the way.
At this point, we found ourselves ahead of schedule, so we decided to take a side trip to Mallorca, where we were able to successfully hunt the Mallorca Wild Goat. With Iberhunting being a licensed travel agent, an added trip such as this was easy to do! By day 15, we were back on mainland Spain hunting Ibex again. Over the next 8 days, I was able to take a Great Ronda Ibex, a fantastic Beceite Ibex and a 2nd Southeastern Ibex. I was even able to add a female Southeastern Ibex to help fill my Spain mountain mount.
12 animals – 25 days in Spain safari
When the smoke had finally cleared, I had harvested a total of 12 animals and covered the entire country of Spain, all in 25 days.
This is truly the trip of a lifetime. Antonio, and the entire group with Iberhunting are top-notch. Everything from the pre-trip planning, to the 5-star lodging which we stayed in were first class. Even the food was over the top. One week into the hunt, I told Antonio we needed to back off on the food as my wife would not believe I was sheep and goat hunting if I came home gaining weight.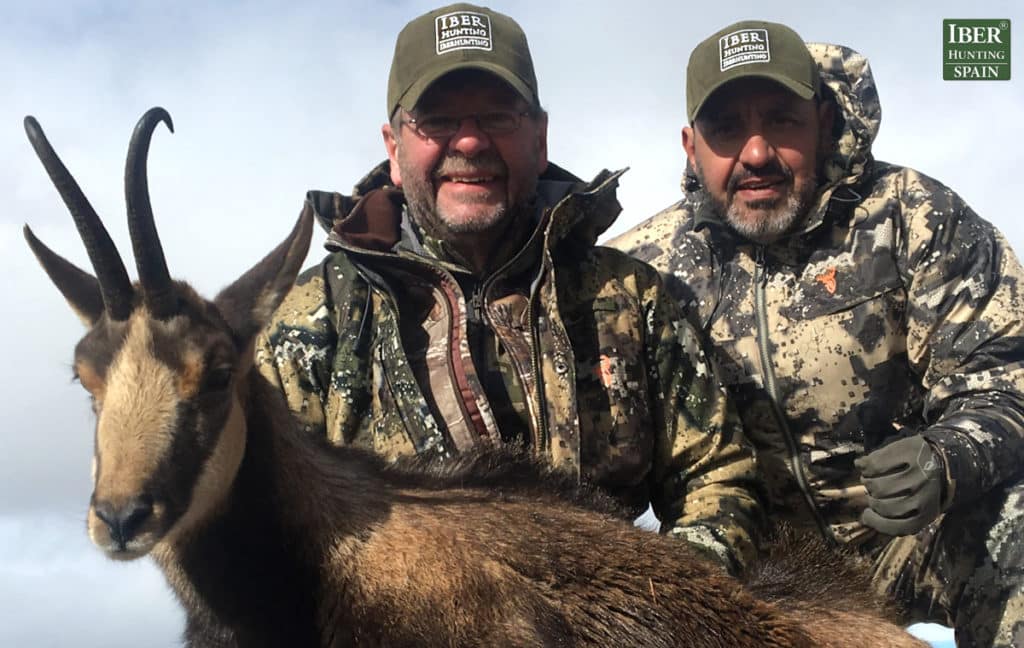 For all you North American mountain hunters! Spain is a beautiful, exciting, and affordable mountain hunt. At the end of the day, I spent 25 days and was able to harvest 12 animals, all for about the same price as a Stone Sheep Hunt in B.C. To obtain a great value, and experience the trip of a lifetime – Iberhunting is the place to start!
Rusty Blyler / USA