Oasis Mini Hollywood Theme Park
Welcome to the Wild West! Are you ready to feel like a cowboy in this Mini Hollywood Park?  Let's go, fun is guaranteed!
Itinerary
In Tabernas, only 30 minutes driving from our hotel, is located the only desert in Europe, and the authentic westerns scenarios turned into the most original Mediterranean Theme Park.
It is incredible so many landscapes in the same province: mountain, desert, sea…. A lot of possibilities to enjoy your program in this place!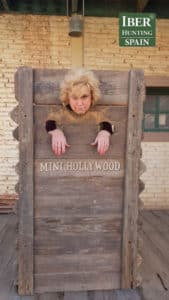 This was the Hollywood film paradise for two intense decades, the 60's and 70's. For its scenes have walked illustrious actors such as Clint Eastwood, Brigitte Bardot, Anthony Quinn, Claudia Cardinale, Alain Delon, Sean Connery, Raquel Welch, Orson Welles…
The Tabernas Desert has unique, beautiful, and enigmatic landscapes that recreate scenes from legendary movies of cinema history, such as "Lawrence of Arabia", "Cleopatra", "The good, the bad and the ugly", "Death had a price" or "Indiana Jones and the last crusade".
Watch shooting duels and can-can dance shows with American Old West-style houses, saloons, and even gallows in the background.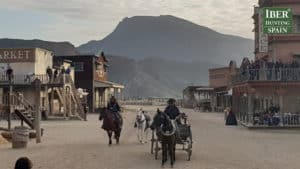 In the Cinema Museum, you will find from the pre-cinema inventions (time before the moving image) to the first projector with sound (final of dumb Cinema). The collection consists of 150 pieces from small and large projectors to magic lanterns, zoetropes, kaleidoscopes, Chinese shadows… They are fragile pieces, products of their age, some of which are from 1800. And completing this great collection there are a number of 213 posters (billboard cinema posters) of western movies filmed in Almeria.
You will visit the Carriages Museum where the most emblematic chariots and diligences that became a legend to Gary Cooper, Clint Eastwood, Lee van Cleef, etc … preserved in perfect condition after their use in major film productions.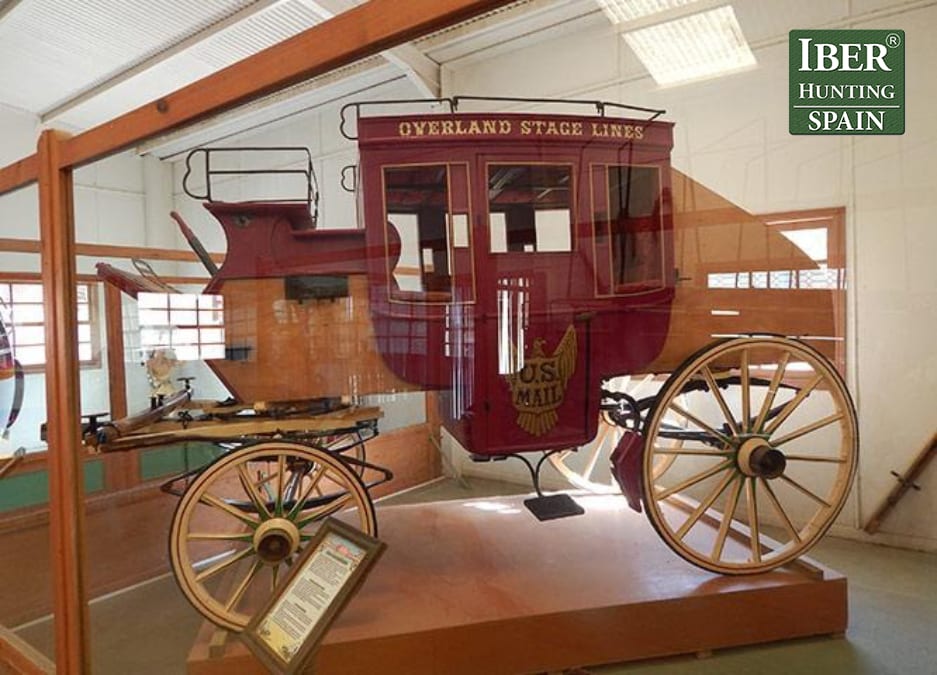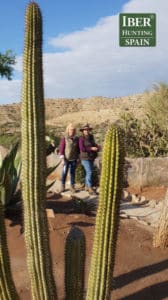 And in the Cactus Garden there more than 250 species of cactus from different continents with a plaque that identifies them and tells us its origin.
Finally visit the Zoological Reserve created with over 800 animals of 200 different species, located in the heart of the Tabernas Desert but with vegetation that houses more than 4000 trees.
One of the key tasks of a zoo is education.: values education and awareness for the environment.
Zoological gardens should be an important source of knowledge and scientific activity, essential in many cases for the survival of biodiversity, conservation of species, especially those that are threatened and endangered, species and natural ecosystems, as many aspects of the biology of wild animals cannot be studied in their natural habitats, especially those species where the population is declining and individuals are hard to find and observe.
With these objectives, the Oasys Mini Hollywood Research Department carries out its activities with the advice and coordination of the University of Murcia.