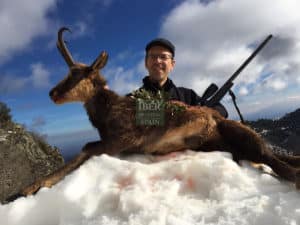 The Pyrenean Chamois is the most famous hunting game of the Pyrenean mountains.
Their horns are the shape of a hook, which constitute an attractive trophy, amazing hunting areas and one the most elusive mountain trophies makes this hunting trip an incredible hunting experience. We will hunt in the Oriental Pyrenees, in the surrounding areas to the mount Canigou; areas with an altitude between 1300 and 2600 meters, adapted the physical conditions of every hunter.
You will stay in the rural house in the middle of the valley, directly to the hunting area. Singlerooms with bathroom, kitchen, living area and a large terrace where you can look for the first chamois.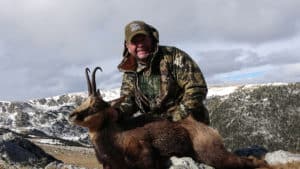 From the 11th september to 31st january is the hunting season for the Pyrenean Chamois.
Rut time is from 15 october to 15 november.