The Pyrenean Chamois is the most famous hunting game of the Pyrenean mountains.
Their horns are the shape of a hook, which constitute an attractive trophy.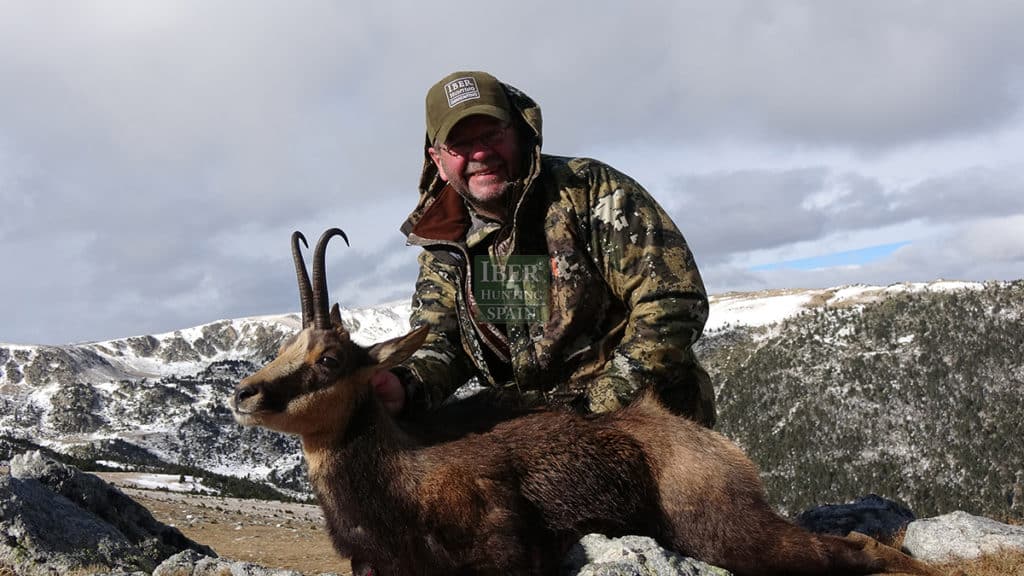 Amazing hunting areas and one the most elusive mountain trophies makes this hunting trip an incredible hunting experience.
We will hunt in the Oriental Pyrenees, in the surrounding areas to the mount Canigou; areas with an altitude between 1300 and 2600 meters, adapted the physical conditions of every hunter.
You will stay in the rural house in the middle of the valley, directly to the hunting area. Single-rooms with bathroom, kitchen, living area and a large terrace where you can look for the first chamois.
This game species is hunted in large areas where the density and quality of the hunting trophies are well adapted to the physical conditions of each individual.
Terms for booking and cancellation
To confirm your booking we require as deposit 50% of the cost for the hunt. The remaining balance to the full cost of your hunt has to be paid not later tan 60 days before the hunting date. The trophy fees will be paid after the hunt by the sign of the hunting protocol before your departure. The measure of the trophies will be done "en verde" (in green) in the field by the rangers. For the management of your spanish licence and insurance, we will need to receive copy of your current hunting licence and identity card or passport.
In case of cancellation with more tan 180 days before the hunting date, the deposit will be refunded less 350.-€ as administration fees. In case of cancellation less than 180 days before the hunting date, the total deposit is forfaited.
Injured animals which can't be found are considered to be shot and must be paid by the customer.
PROGRAM SUMMARY
Program based on: 2 hunting days & 3 Nights
Airport: Barcelona or Gerona  Airport
Hunting Season: From September to the end February
Best Hunting Period: January
Rut Time (from middle oct.)
Hunting Method: Mountain Stalking Hunt
Recomm. Calibers: 300 WM, 338 WM, 270 Weath., 8×68, 300 Weath.
Shooting Distance: 150 – 300 meters
165 – 325 yards
Shorter or longer shots also depending on the skill of the hunters.
Difficulty: We hunt in vast zones where the density and quality of trophies allows the hunt to be adapted to each person's physical condition.
Combination: This program is possible to combinate with any other specie. But for proximity with Beceite Ibex could be the best combination.