AZERBAIJAN 
The land of Fire
DAGESTAN TUR
Hunting Season: 1 June-November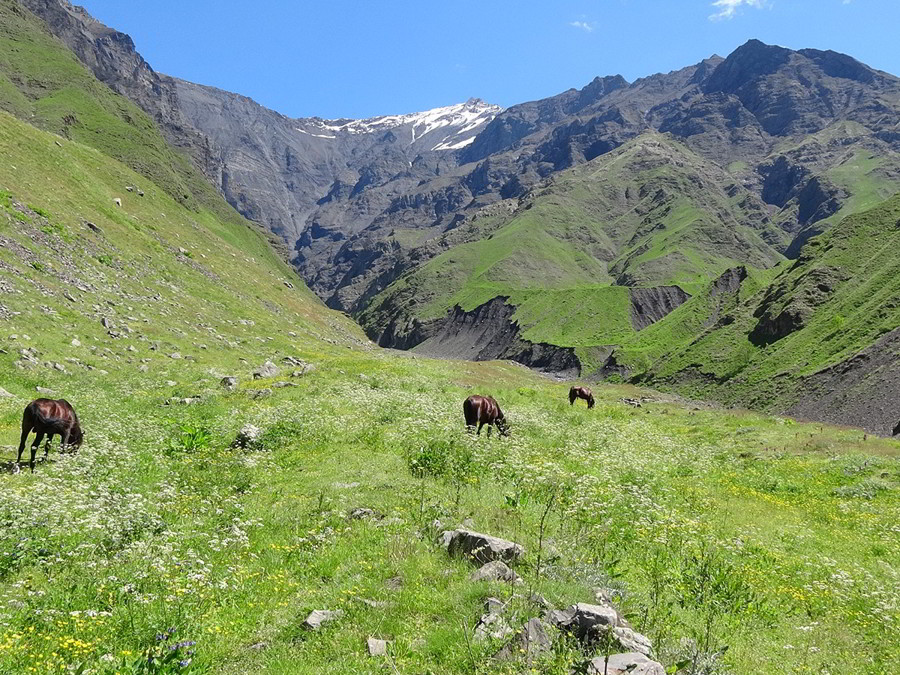 The Democratic Republic of Azerbaijan, with its capital in Baku, is one of the most unknown destinations for tourists and undoubtedly the biggest challenge for hunting enthusiasts who yearn to get the great Dagestan Tur.
Located between Asia and Europe, in the heart of the Caucasus, this country surprises the mixture of the ancient and the most modern. A capital that flashes modernity, as well as a rich millenary history, and just a few hours' drive to the Caucasus mountains, we will find natural environments of superb beauty dotted with villages that stopped as time went by.
Your biggest hunting challenge awaits you in the Carpathians
The hunt of this species takes place in high mountains, in steep and uneven areas, and good physical condition is required. Although most hunters agree to describe this hunt, as one of the most difficult in the high mountains, in our expeditions, we have achieved 100% of the success of all our clients, even those who obtain more than one trophy during their trip.
The landscapes in the Caucasus Mountains are truly spectacular, although the vegetation in the area is scarce, and this makes stalking stealthy, and shots often have to be fired at long distances.
Each hunter, accompanied by two or three guides, will start from the base camp and set up their camp with the help of the tents in the area from which they will begin their stalking, which will allow them to shorten the distance to the trophy. From spring, you can see groups of males that can vary from a few to groups of twenty males or even much more abundant groups of up to fifty. The Tur, like other high mountain species, has a highly developed sense of smell as well as the sense of sight. The shooting distance ranges between 150 and 350 meters. It is advisable to set the rifle to 200 or 250 meters.
There is no more satisfaction than hunting the Dagestan Tur in the Carpathians!
Last Videos of hunting in Azerbaijan
Request the Hunting Program