Our trip starts in the morning with bad vibes. The rain was heavy and we did not know if that it was to stop. With this rain it is difficult to hunt, but the sun finally came out and we could see the ibexes. Our friends Soren and Henrik shot two Ronda ibexes and we could celebrate it with many pictures.
Two days after came our friend Peter who never saw an ibex. This was his first time so it was an amazing experience for him. The best moment was when we arrived to the area, there was more than 100 Ronda ibex. We could choose the oldest ibex and Peter got his first Spanish Ibex.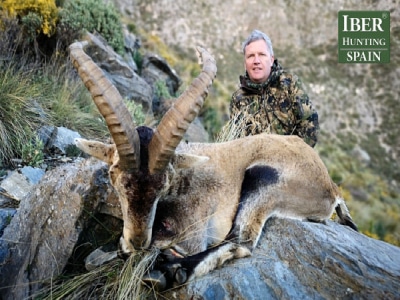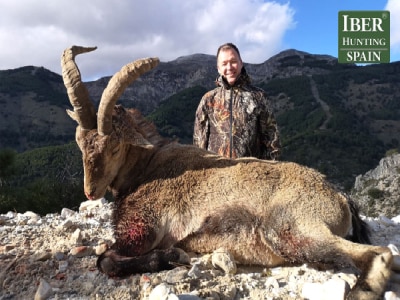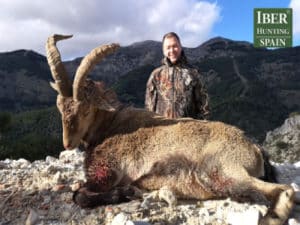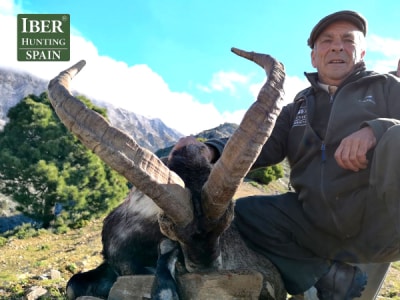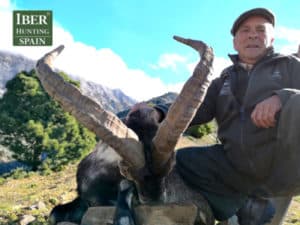 Hunting trip in Costa del Sol
But this hunting trip it does not end there. If you choose this hunting holidays you have many options to enjoy some places in Costa del Sol.
You will probably have a sunny day to discover the Province of Malaga in Andalusia. If you visit the province of Malaga you will find the beautiful landscape, good cuisine and the hospitality of its people. But you will also discover its ample cultural patrimony, dazzling coasts and inland villages.
Live the accommodation
In this trip the accommodation is exceptional. Soren, Henry and Peter could admire an unforgettable beauty of the National Park. The hotel "La Viñuela" is one of the most well known in the Province of Malaga in Andalusia in the classification of "Hoteles Rurales con Encanto", or Charming Rural Hotels.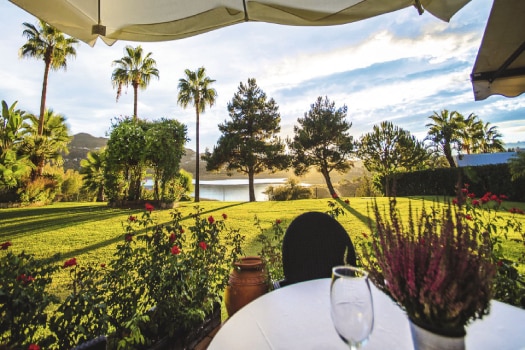 Situated just 15 minutes from the beaches of Torre del Mar and 30 minutes from Malaga city. There are numerous complementary facilities available in the nearby area, such as golf courses, shopping centers, etc.
And, what do you think about ending this hunting day with a massage? This hotel offers you an unlimited time of spa, cold, warm and hot water pools, and a wide range of body treatments. After this hunting holidays you will return home with renewed energy.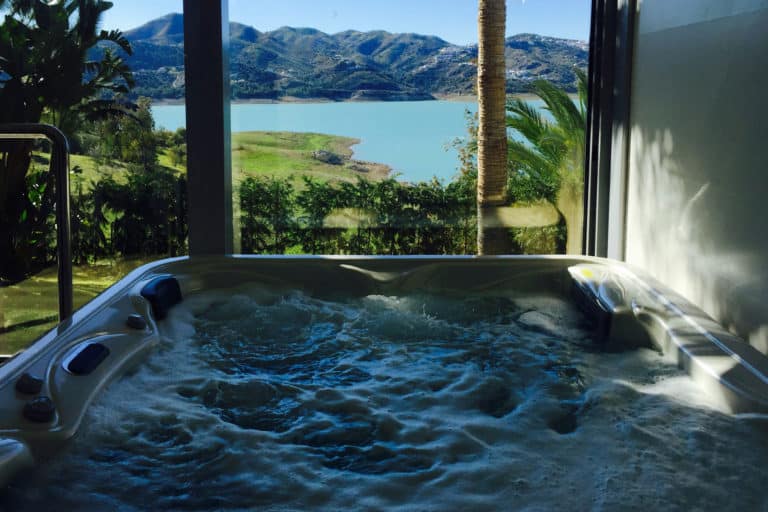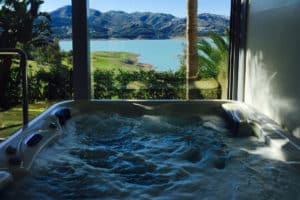 This combination of great natural landscapes, high quality of the hunt, delicious gastronomy and charming lodgments is the result of an unique Spanish hunting adventure. You can contact us and book your next hunting holidays.