This time the Iberhunting Spain team is on a hunt in the Sierra Nevada mountains looking for the ibex with a group of four hunters. In this post, we are going to live the story of our friend L.K.
A new hunting day begins with the worst possible companion, the strong wind that is raging in Spain at the moment. After a good breakfast, we started each hunter with his guide and PH. It did not take us long to see the first group of ibex, but the strong wind and the full moon make the animals hide quickly in the forest. In this situation, it is very difficult to hunt them.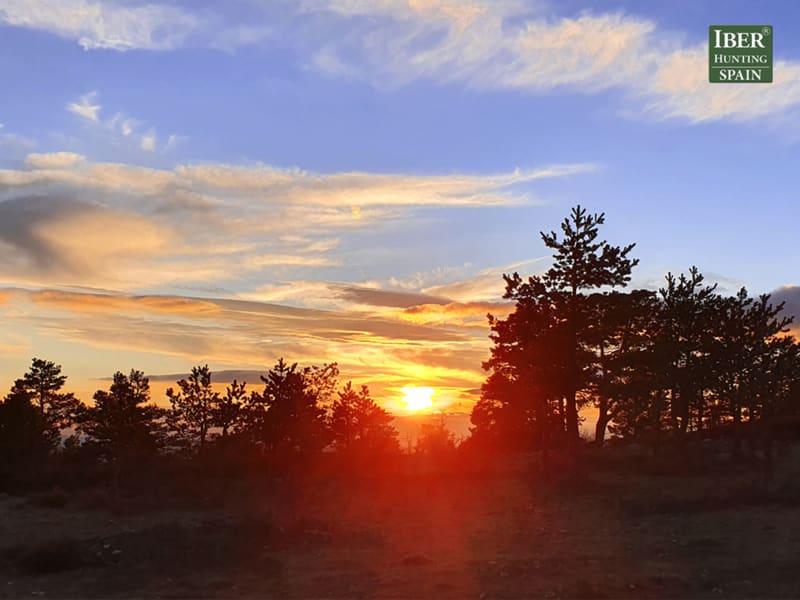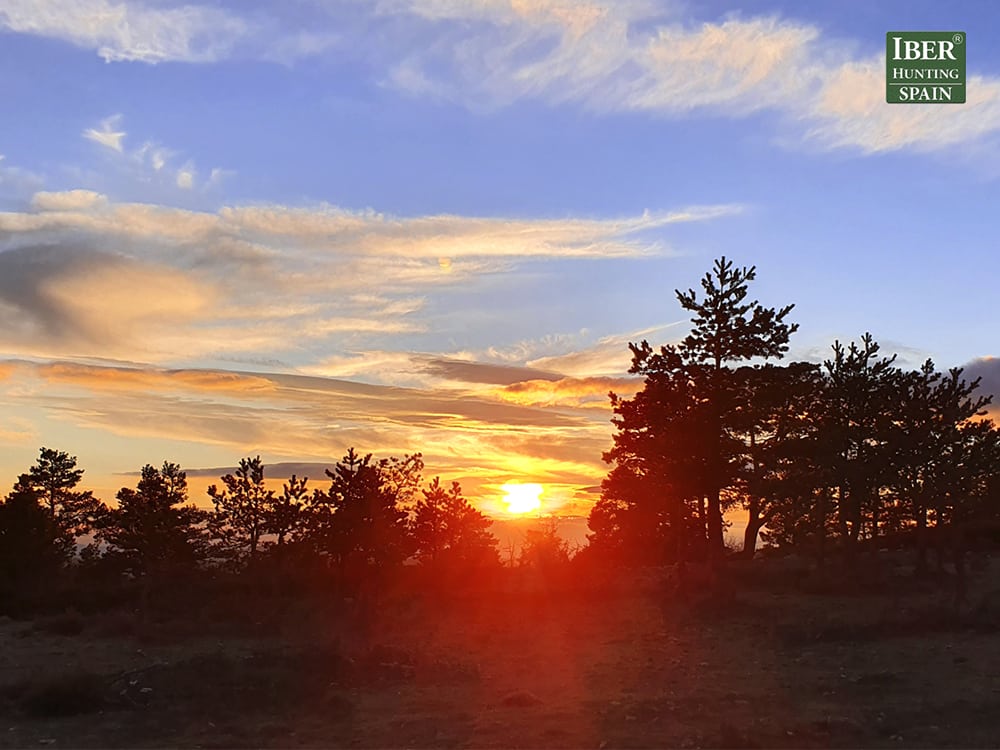 All morning we saw groups of animals very close to the forests and totally sheltered. So being able to hunt them was almost impossible. We tried, but after a failed shoot to a large ibex we decided to eat and wait for a bit of change in the weather conditions.
In the restaurant, already reunited with the group of hunters, we told each other the best anecdotes. Also, a member of the group told us his success with a spectacular silver medal ibex. Then, we finished this first hunting day and we went to the hotel. Everybody in the group had finished their hunts, even one person had hunted a spectacular Mountain Red Stag with 15 points.
After the celebration of our group of friends getting the Sierra Nevada ibex, we went to rest. We had only one common goal, tomorrow would be the day for our friend L.K to get his great ibex.
Nevertheless, the morning of the second hunting day it was disappointing and we had bad weather. But things finally changed and the wind disappeared so we all knew that the animals had to leave the forest to eat. And that is that we had been several days that it was very difficult to see the animals.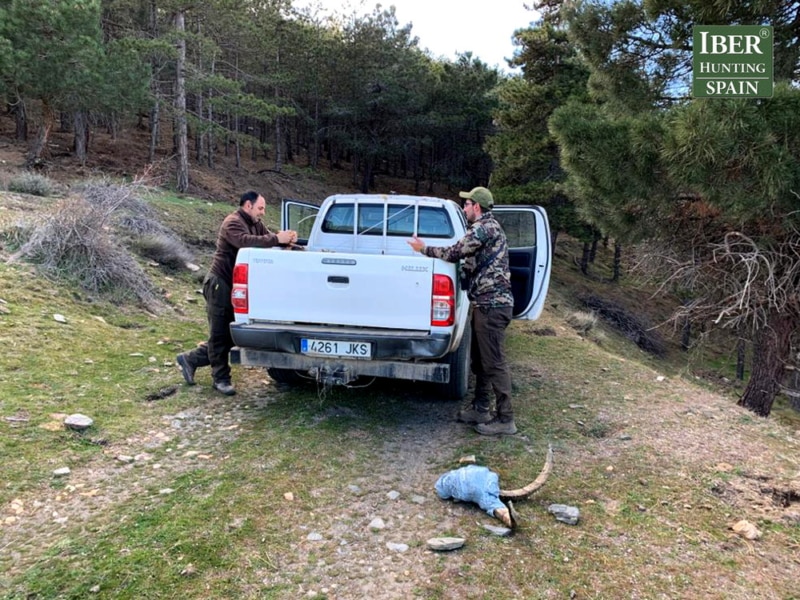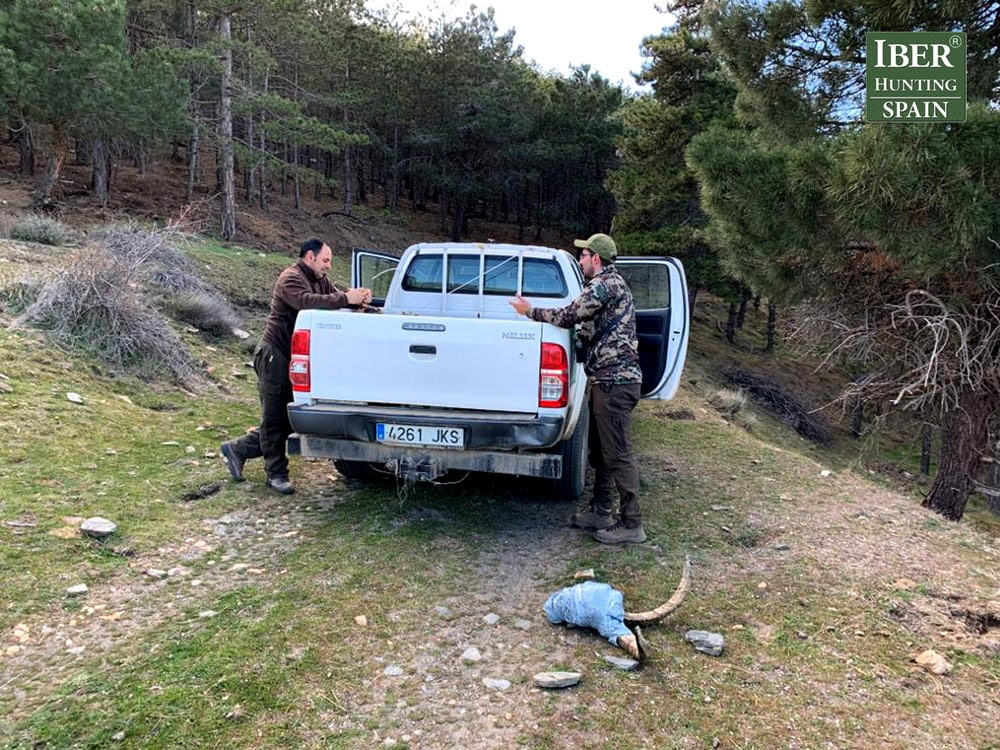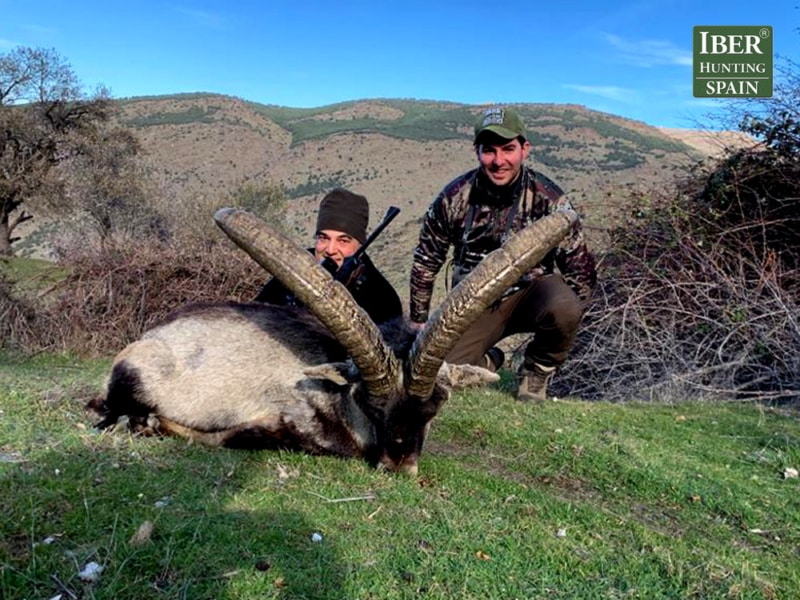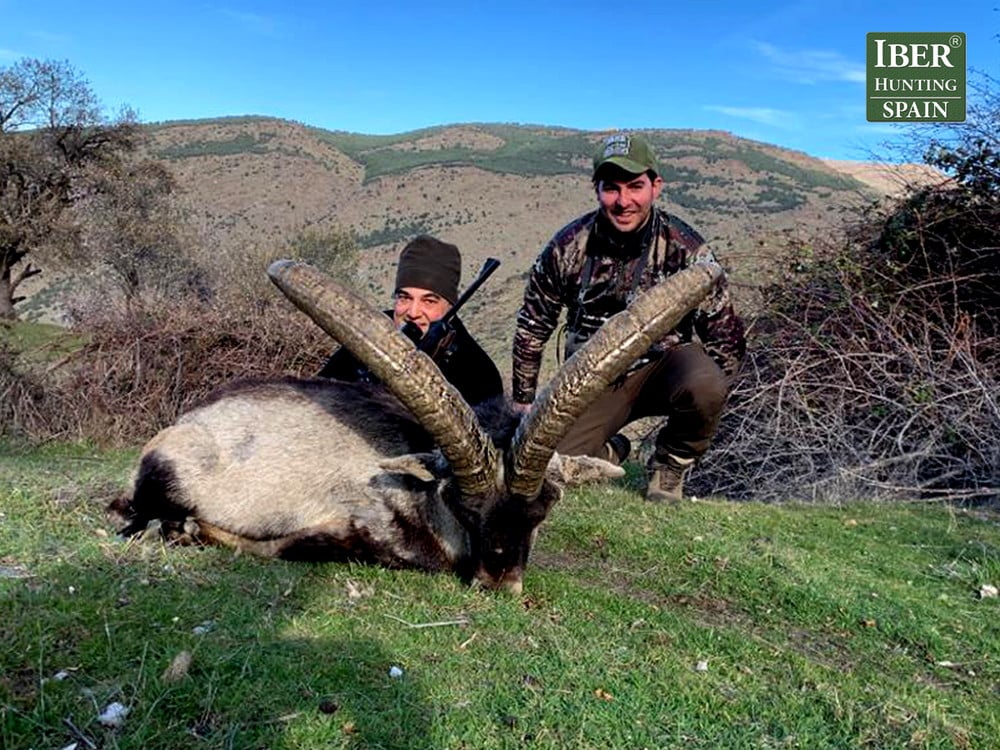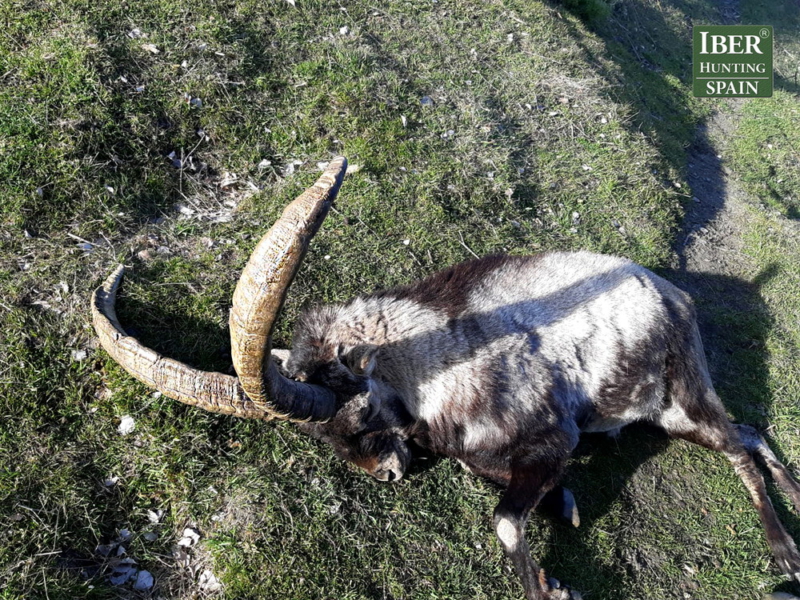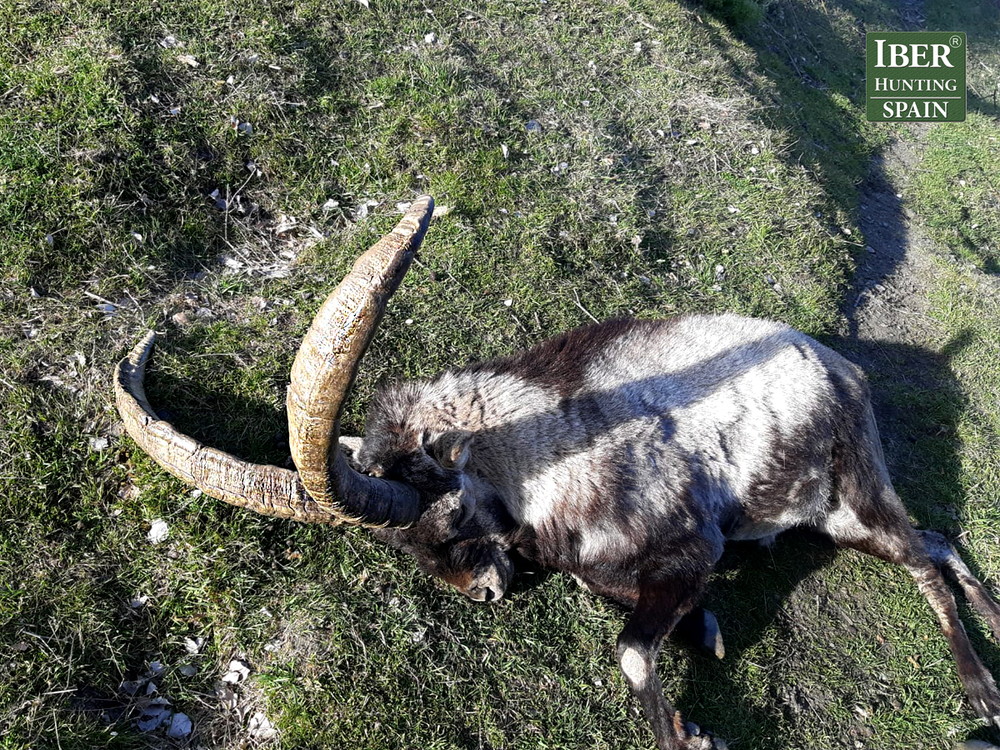 And the last hunting trip arrived for L.K. As soon as we left we saw a calm ibex, he was old but with a not very large trophy. Our friend wanted to hunt him even though he did not reach a bronze medal. However, we told him to be patient because the weather had changed and we would see many more. We did not take long to receive a call from our colleagues who were observing a group of ibex with several large trophies.
Then, we went to a group of ibex to have the maximum guarantees of success. We positioned ourselves at 100 meters and our friend did a perfect shot! And there it was, an spectacular 13 years old ibex and a silver medal trophy bordering on gold!
And that is why Iberhunting Spain is a guarantee of success, even with the worst possible weather! With a balance of 4 ibex and a spectacular Mountain Red Stag in just two days. Furthermore, in a hunt like thisit in spring, it is not easy to hunt if you do not hunt in the best hunting areas.
To finish this hunt, the gastronomy and fun could not be missing on the last night! We celebrated the group´s success and our friend L.K. had to suffer and enjoy the ritual  of his first ibex. Moreover, our friend obtained the highest score of the group of hunters. So as we say in Spain: who laughs last, laughs best.