For wild boar hunting, it is very important to be aware of the weather forecast. So when the perfect day arrived, from Iberhunting, we warned our great friend R.E.P. The weather was going to be very cold, and it coincided with the boar's rut time and, as if that wasn't enough, this year the oaks were full of acorns due to the abundant spring rains. Our friend did not hesitate for a moment and he postponed his agenda to try the hunt for a great keiler. ( Keiler: Big boar with tusks)
In Iberhunting, we only hunt in the best places, in open and wild areas, both in Spain and in the rest of the world like Turkey, Tajikistan, Belarus… The place where this event takes place is so quiet that it is possible to listen and see the wild boars eating in broad daylight, so you can enjoy stalking an animal that is usually hunted in other ways, especially in night hunt and driven hunt.
In search of the wild boar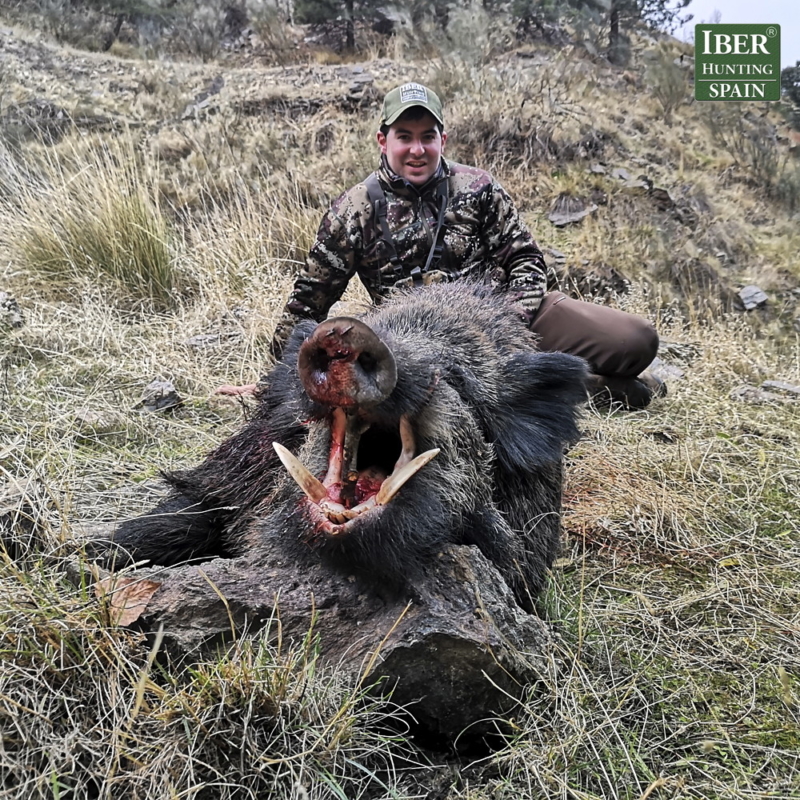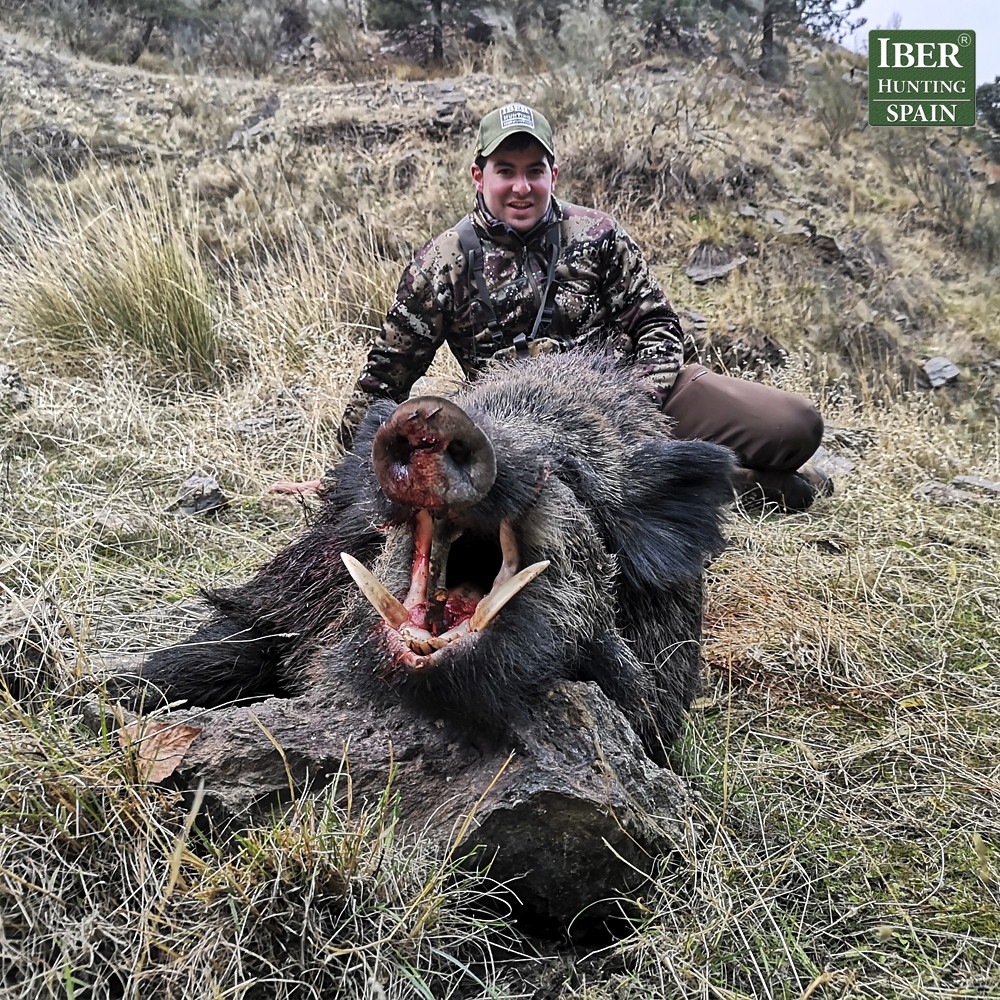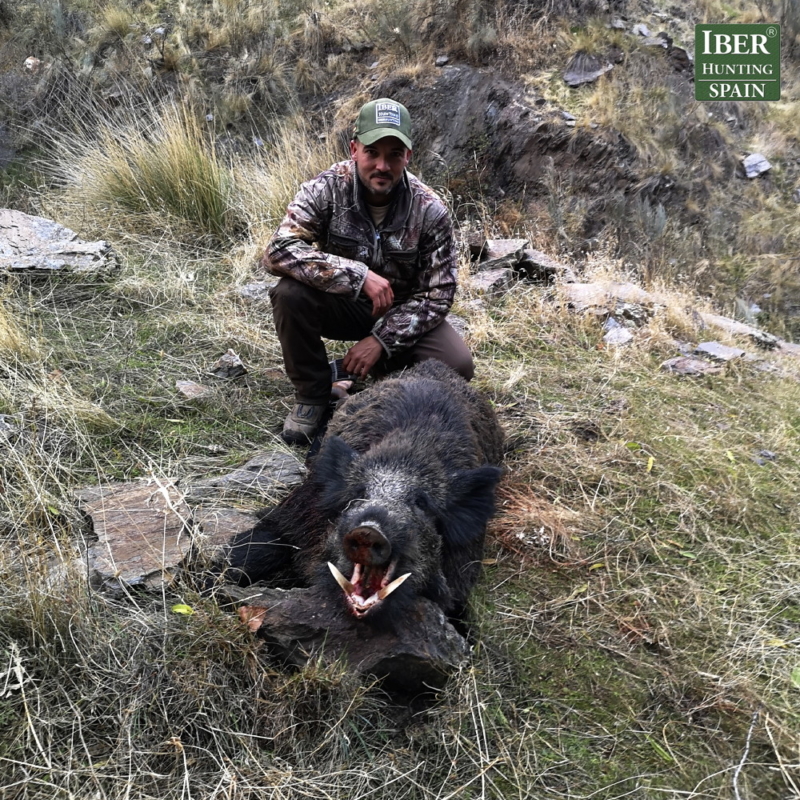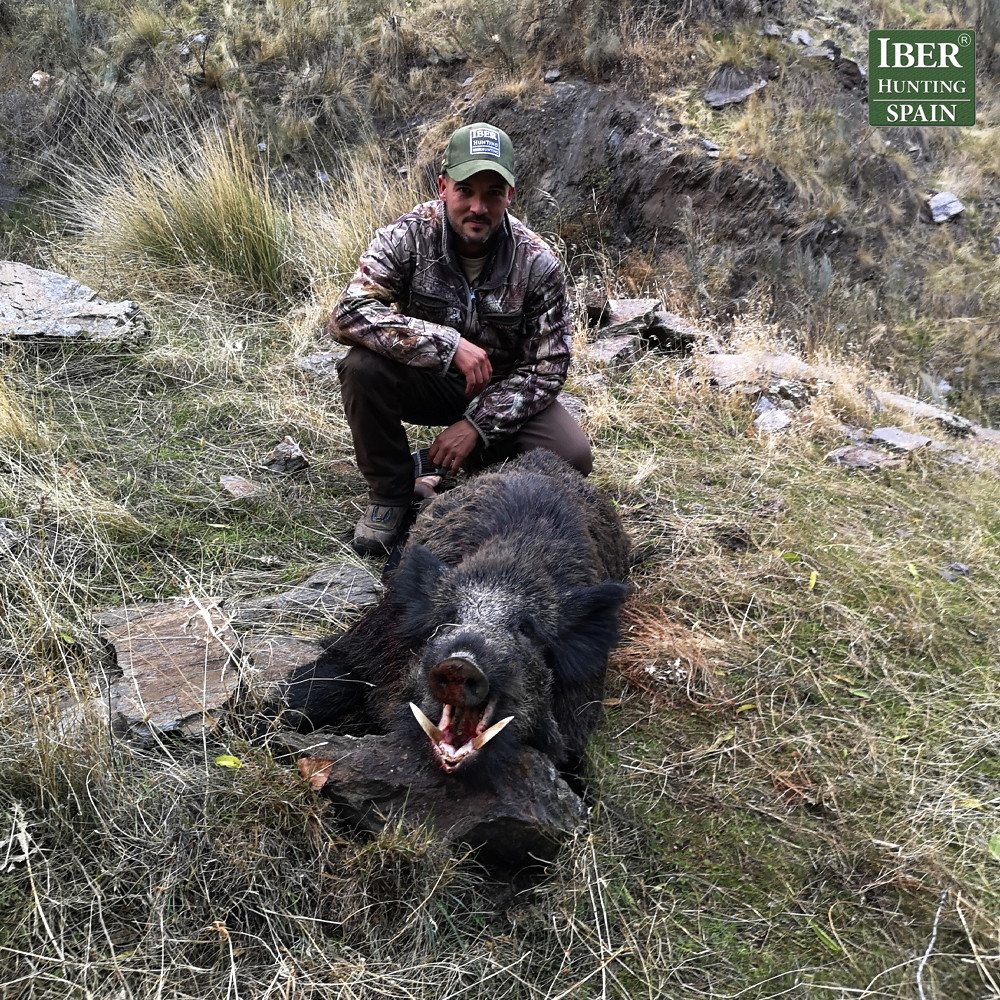 Finally, the time came, we knew that the cocktail of elements for a successful hunt was perfect. So, after preparing the rifle and the necessary optics, we started to walk quietly looking under each oak tree in search of the wild boar.
It didn't take us long to see the first wild boars, our plan was going wonderfully. And in a place of easy access, we observed about 20 boars.
It was time to evaluate the wild boars to see if the old boar that dominates the place was among them. With the emotion on the surface and after observing that no old animal was to be found, our friend became discouraged.
But our guide's knowledge and experience made what we wanted to see come true. After a while of waiting, and watching in silence as if it were a ghost, a wild boar appeared out of nowhere. His body looked like three times more than all the other wild boars eating under the trees.
Without wasting a second, telescope in hand we valued the trophy and the chemistry between hunter and guide made that just by looking at each other they already knew what to do. Without losing a moment and after finding a good place to stand, our friend got into position to make a perfect shot and get his keiler.
A different and surprising wild boar hunt
A great trophy hunted by day and by stalking. A very surprising and different kind of wild boar hunting. To be able to see such an animal in broad daylight and have time to enjoy it is one of the most incredible emotions we can experience in the world of hunting.
After the photo session, it was time to enjoy and warm up. Everything had been perfect, but this is not always the case. Having the professionalism of a company with more than 30 years of experience like Iberhunting is the most important thing in these hunts.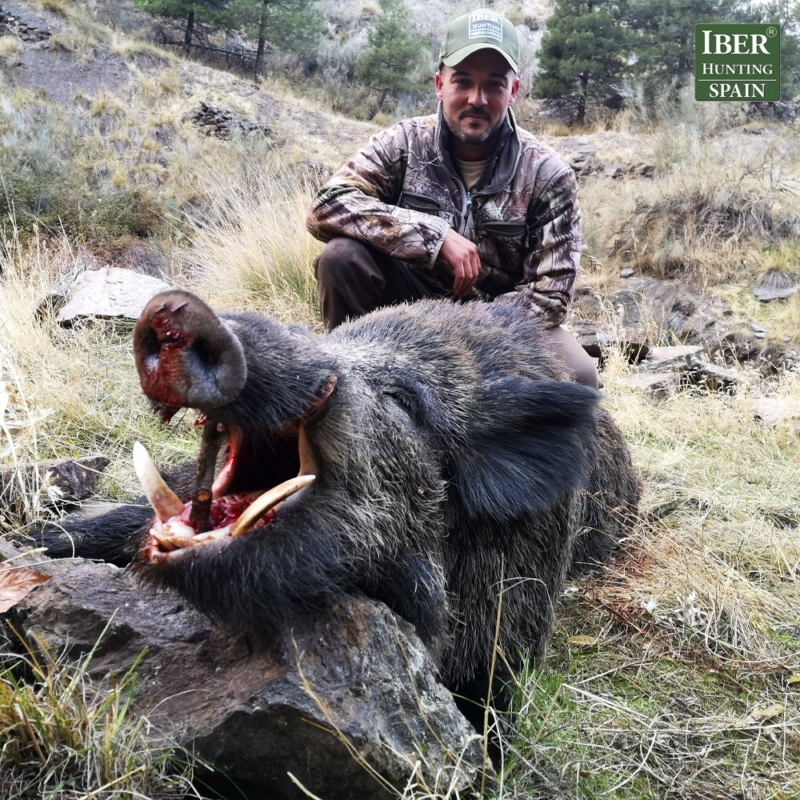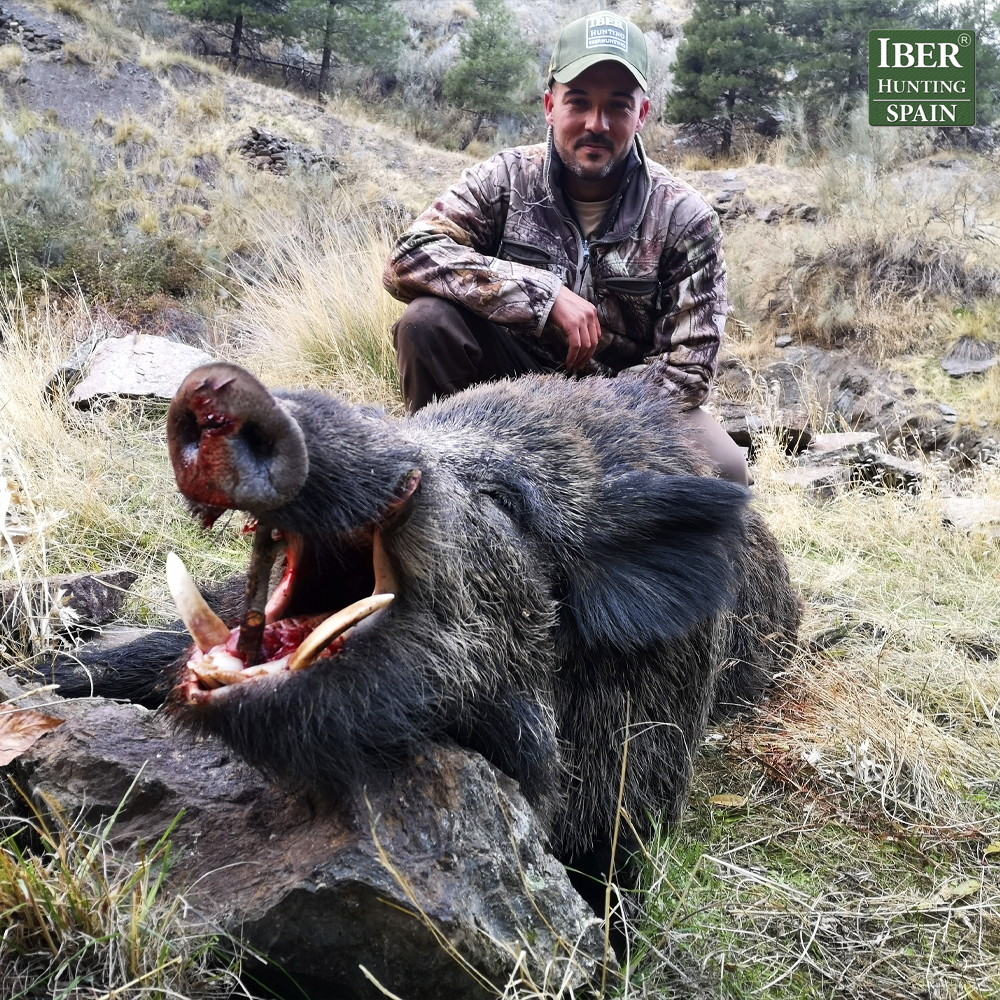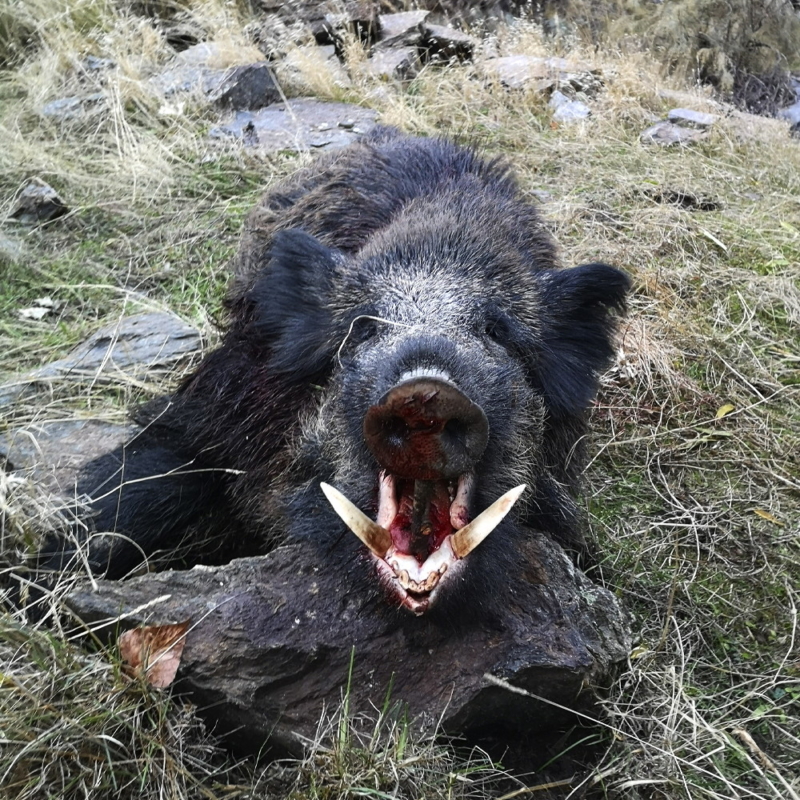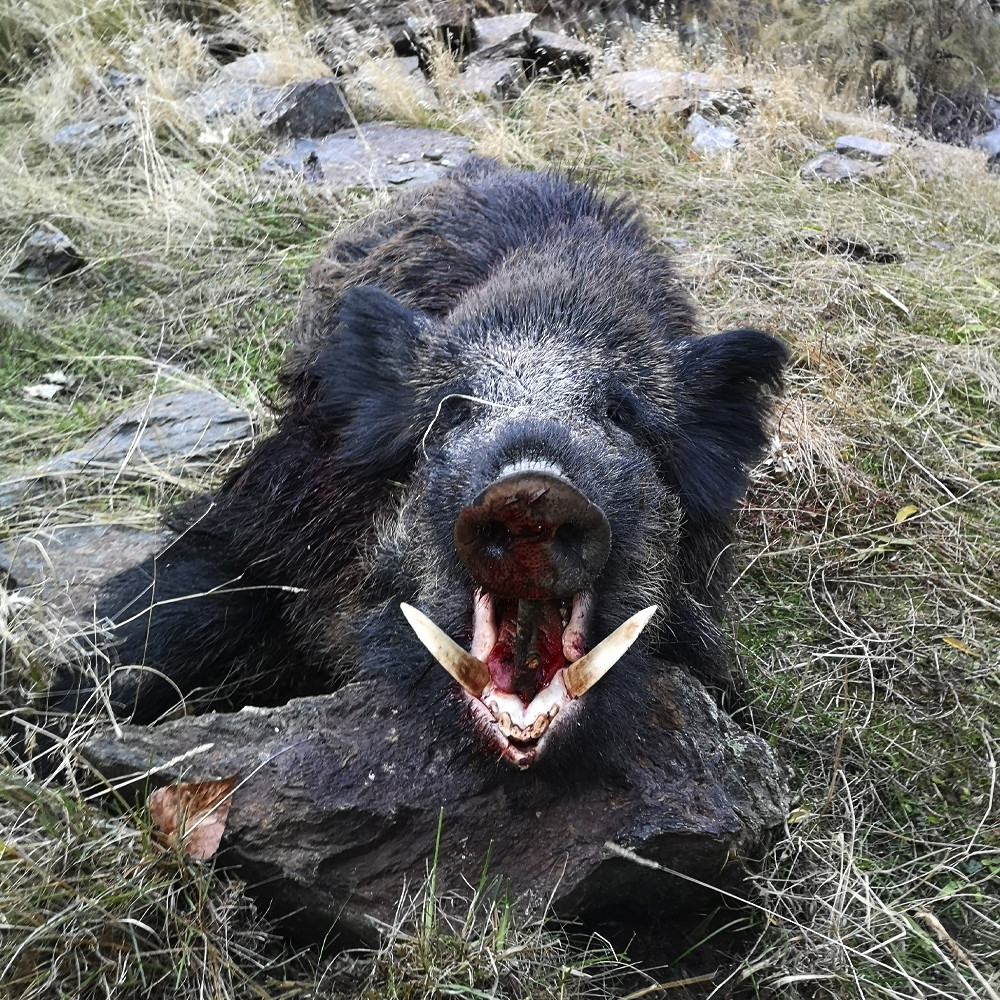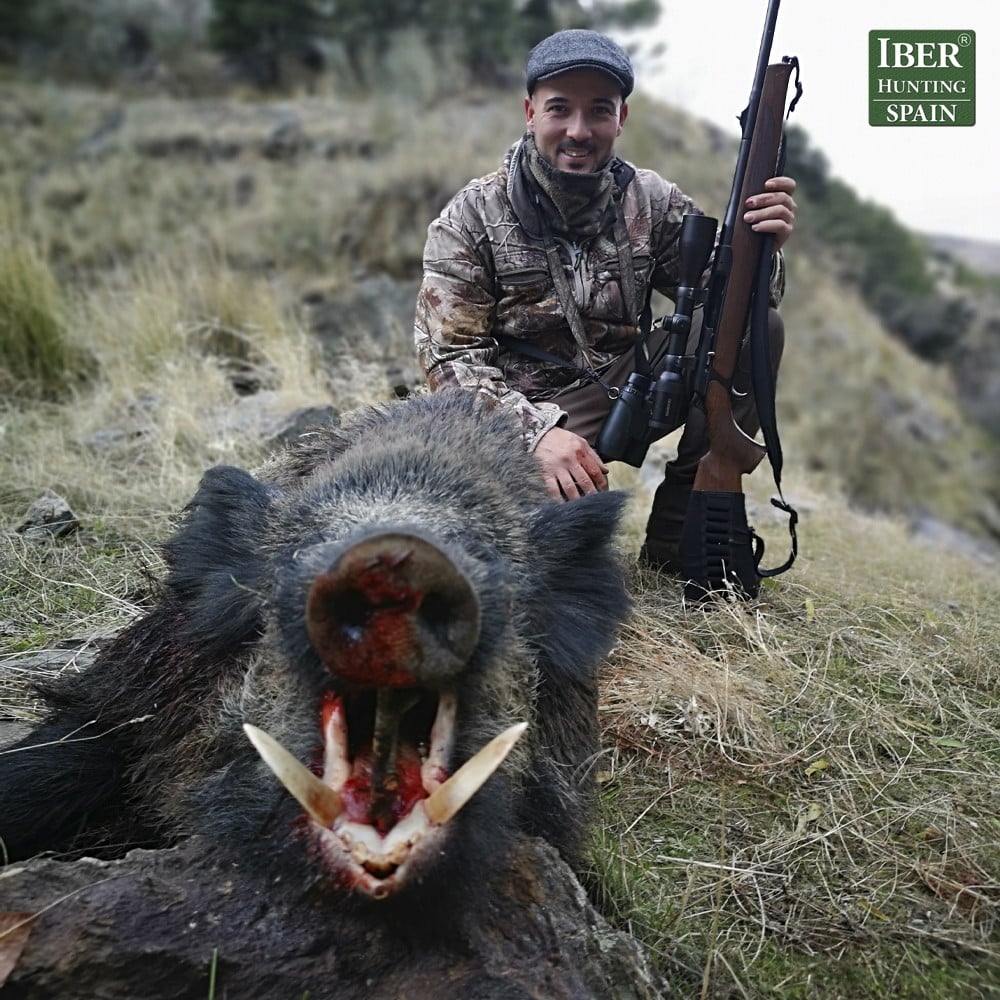 If you want to enjoy a unique hunting experience like this one, do not hesitate to contact us at [email protected]. We will inform you of the best boar hunting season. This is a very difficult hunt, and to be successful it must coincide with the rutting season. Whenever you wish, we can combine this hunting trip with another hunting program.