This Special Wild Boar Program has been designed as a Hunting & Holidays trip for single hunters (1 or 2 hunters is possible at the same time) and especially for hunters and his family who want to share a great hunting experience with a vacation time in Spain.
Combine the Spanish sun with your passion for hunting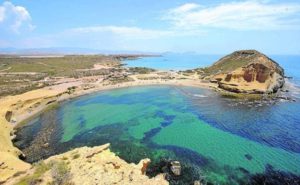 Situated in the Region of Murcia, on the Southeast of Spain, a beautiful Mediterranean country house with private pool (2021) set at the foot of the mountain will be the perfect place to stay during your hunting days. Only 10 minutes driving from the lodge is the hunting area where every night the bait will be ready waiting for the wild boars of the area.
The sea is about 20 minutes, so it is a perfect location for a special Hunting & Holidays trip.   
During this trip you will stay in the city of Lorca, a perfect place with good weather, restaurants and first-class tourist infrastructures, all combine to add to the rural tourism on offer in the largest district in the Region of Murcia. The city and its nearness to its many mountain chains, areas of great natural beauty and idyllic beaches make Lorca a place to really have a good time.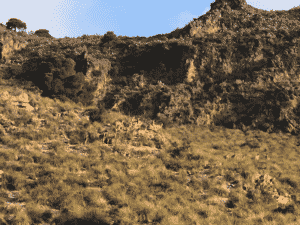 The mountains here are full of wild game and woodland, and crowned with castles, fortresses, hermitages and convents. Stories and ancient legends enshroud these evocative, welcoming parts, inviting you with their robust, tasty cuisine to enjoy a few days' relaxation in the fresh country air.
And Lorca beaches is a great option if you're looking for something different, remote and quiet. 
Here you can enjoy an underpopulated, wild seaside, virgin coves and idyllic nature. Nine kilometres of fresh air, a light-blue sea and unexplored beaches at your disposal. 
The closest airport is San Javier-Murcia, about 50 minutes driving to the area and Alicante airport, which is a biggest airport with a lot of connections and it is situated 1h45min from the place. 
The hunting date for this program is open during the whole year. 
The climate is a Mediterranean semi-arid subtropical with an average annual temperature of 18ºC, with hot summers and mild winters. The sun shines more than 3.000 hours in this Region so any time of the year is a good option to enjoy this program. 
Only ten minutes from your accommodation the hunting area is ready for the wild boar hunt during the night.
This area is also the only hunting place in Spain where we can find the Aoudad Sheep. This specie can be combined with this program.
This charm small country house will be your accommodation during your stay. The perfect place to enjoy with family or friends.
This program includes from 3 to 5 nights hunting wild boars. You can choose the Basic Program with 3 hunting days and 4 nights accommodation or the Premium Program with 5 hunting days and 6 nights accommodation.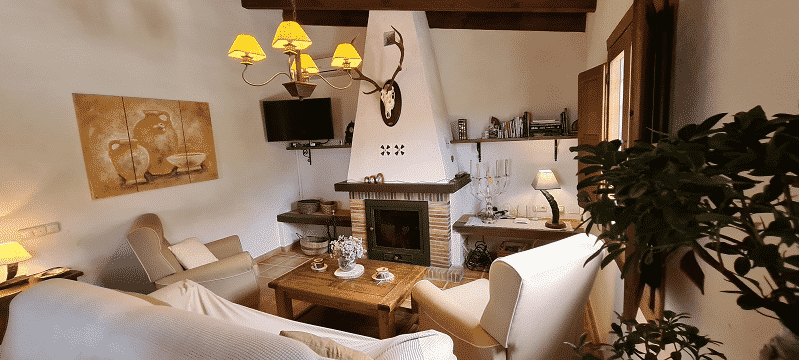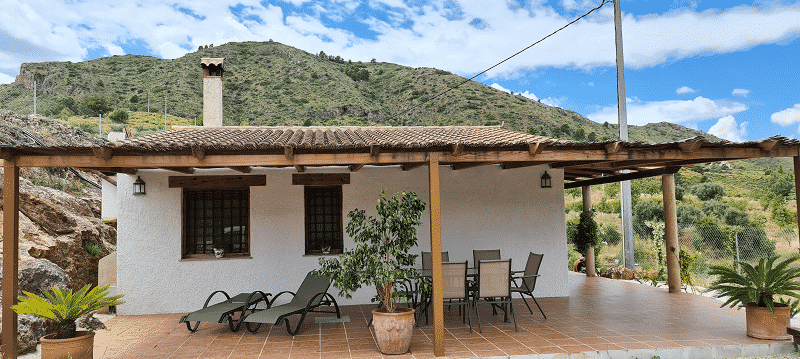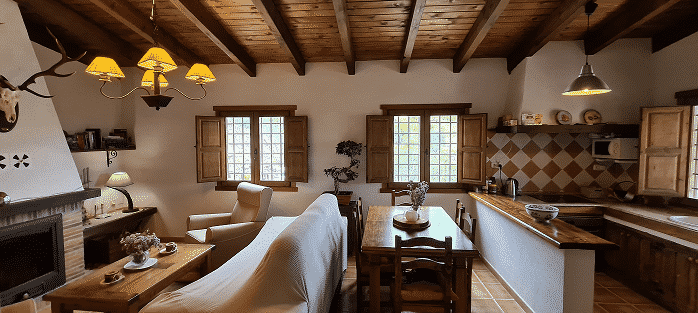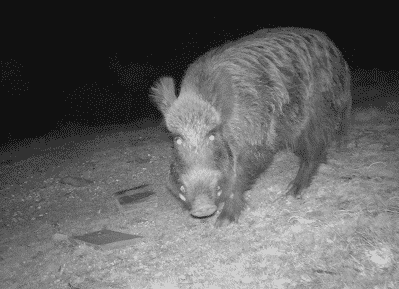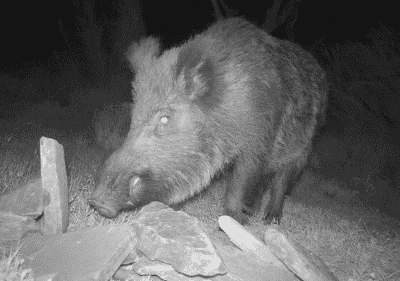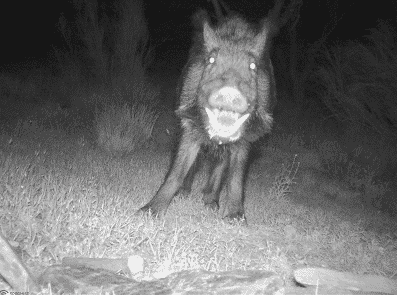 In this region is also possible to hunt by stalking the Aoudad Sheep, so this program can be combined with this specie, which hunting season is also open during all the year. It is a mountain hunt in which the hunter and guides search, with the aid of binoculars and monocular for a suitable trophy according to the clients demands. We hunt the Aoudad Sheep early in the morning or during the evening. Shooting distances may be in the range of 150 – 250 meters. Recommended calibres for this hunt are 300 WM, 338 WM and 270 Watherby. In normal weather conditions we score a 100% of success in this hunt.