We remember this hunting trip with Roger McCosker (NV) who completed his Capra World Slam Super 20 in Spain.
Spain is a wonderful country in which to hunt and spend time. This was our second trip to Spain to hunt with Antonio Teruel of Iberhunting and it was absolutely a blast! The whole trip was excellently planned and flawlessly executed. We were pursuing three species of ibex and a Mallorcan wild goat to complete my Capra Super 20. It also completed my Spanish Slam of Ibex Hunting bronze trophy for taking the four Spanish ibex.
Gredos ibex
Our first species to hunt was the Gredos ibex. We stayed in a medieval castle as our hotel, where the food was great. On our first morning, we hiked close to six miles into the La Sierra de Gredos mountain range, before we spotted ibex. The shot was 300 yards, which was a snap with Antonio's rifle I had borrowed.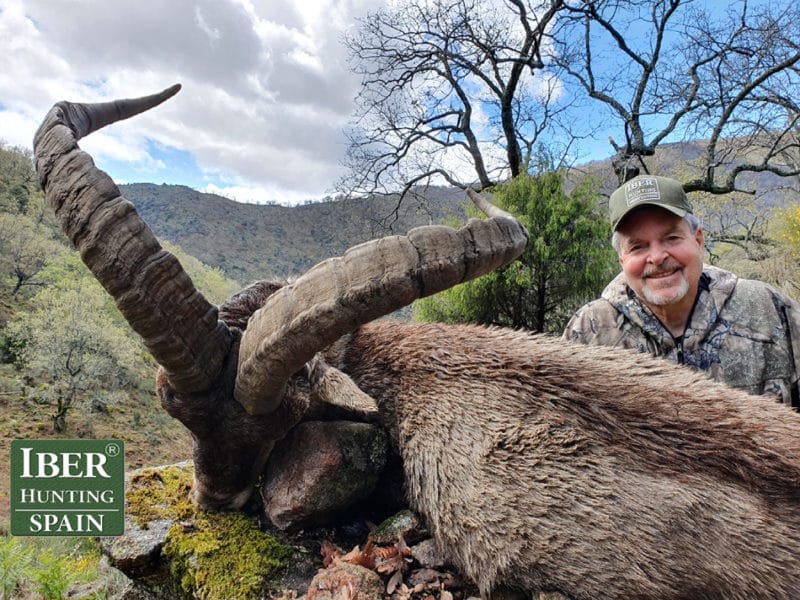 Next up, we flew to Mallorca Island in the Mediterranean for three days, to hunt the Mallorcan wild goat or boc. Mallorca Island is a favorite vacation spot for wealthy Europeans, with good weather and rugged coastline, where the boc resides. The hunt was short and interesting. We stayed at a beachfront resort. Again, the food and ambiance of Mallorca will not be soon forgotten. Also, they have a wonderful winery, with grapes growing in very steep rugged terrain, which seems to make the wine better.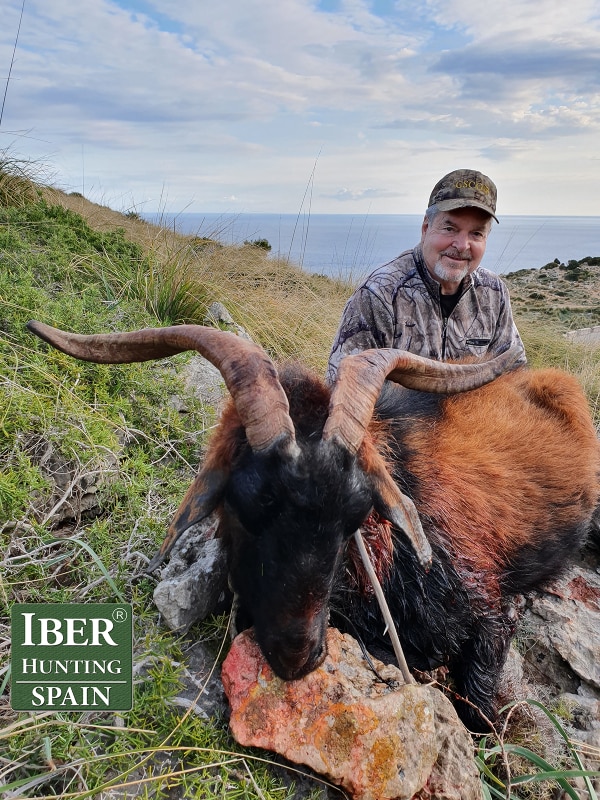 We flew back to the mainland and drove five hours to a small village to hunt Southeastern ibex. We stayed in the historic small town of Bacares, in a wonderful old hotel/restaurant deep in a mountain valley. This was a steep mountainous agricultural area, where almonds and olives are their prime crops. We located ibex the first day but found them to be very spooky. The second day we changed areas and Antonio's rifle was making me a star, my third single shot kill.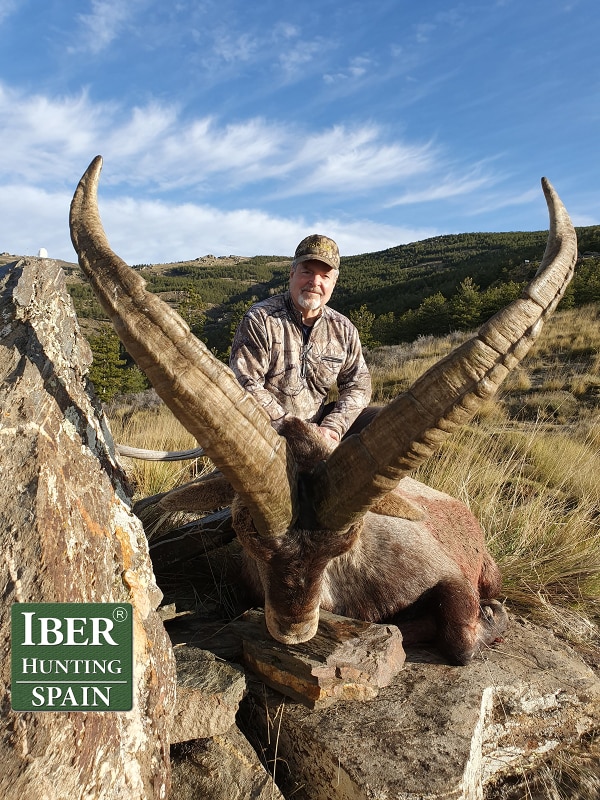 Next up was the Ronda ibex, which was located in the Sierra Tejeda Mt. Range (between Malaga and Granada). Antonio put us up in a wonderful hotel on la Viñuela Lake. The first evening we arrived, Antonio asked me if I wanted to go up the mountain, or did I simply want to wait until morning. I chose to go check out the mountain and was fortunate that I did. Late in the evening while it was still light, I shot a wonderful old ibex at 150 yards, that we aged at 15 years. Interestingly, I shot my Southeastern ibex at 8:30 a.m. and my Ronda ibex at 8:30 p.m. on the same day.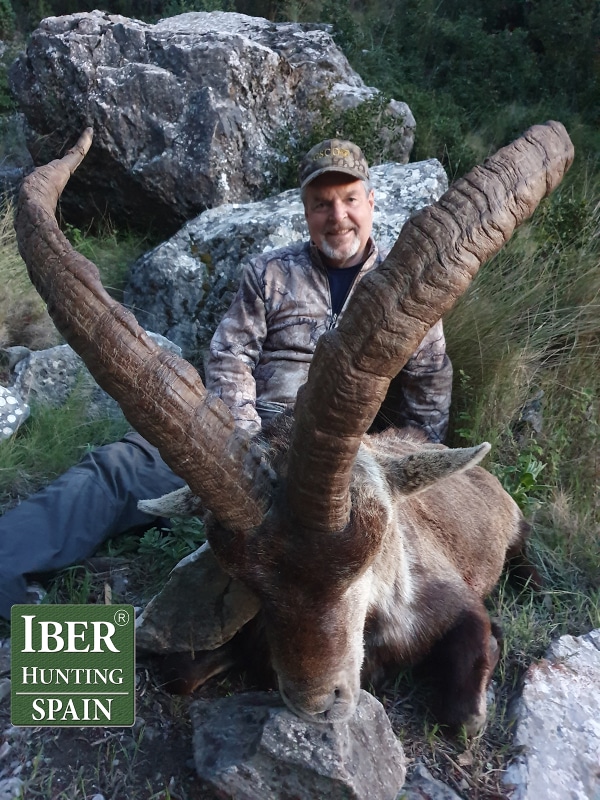 Vacation, food and ambience
The rest of the trip was spent vacationing and enjoying the areas, historical sites, food, and ambiance. We spent the last three days in Malaga, Spain, during their historic and major celebration of Easter, which included parades and colorful/passionate devotional ceremonies. Spain is truly a wonderful country to visit, vacation, and hunt. Antonio Teruel and Iberhunting are experienced, solid and reliable, whom I definitely recommend to other hunters.
Roger McCosker
*Testimony extracted from the magazine Slam Quest of GSCO