After long days of hunting wild boar mouflon and fallow deer, and with a day off to rest and tour, a part of the group wanted for the first time to live the experience of hunting Aoudad sheep.
So after an intense celebration during the weekend, the stalking began at 7:30 am. At this time, we were already in the hunting area, waiting for the first lights of the sun.
First Aoudad Sheep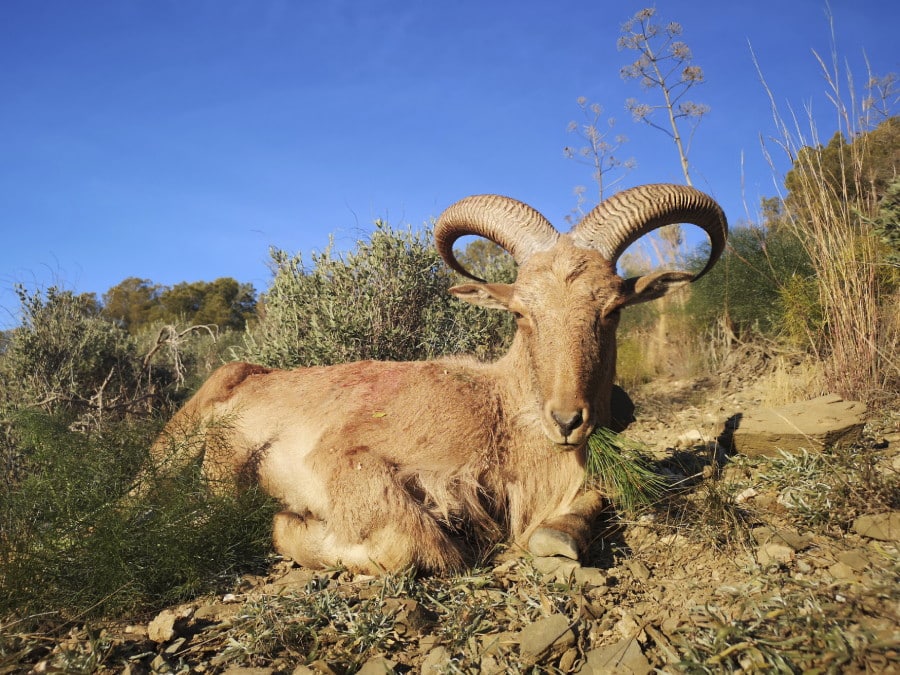 And after about 20 minutes of walking, we observed a group with more than 30 animals. So we decided to shoot down a nice male that, with a spectacular shot one of the group took him.
Another guide was in the lower part of the mountain and from above, I found a group with 10-15 animals. Therefore I told him and after finding them our guide and hunter got another spectacular wreck. He needed a shot at 225 meters, but we had to go with the dogs after eating because these animals are very powerful and it is normal that they get hurt.
Last chance
Turn to eat and in the afternoon we had to wait in turrets for places where these animals are usually seen. Although the afternoon was not fruitful since we only saw females and small males.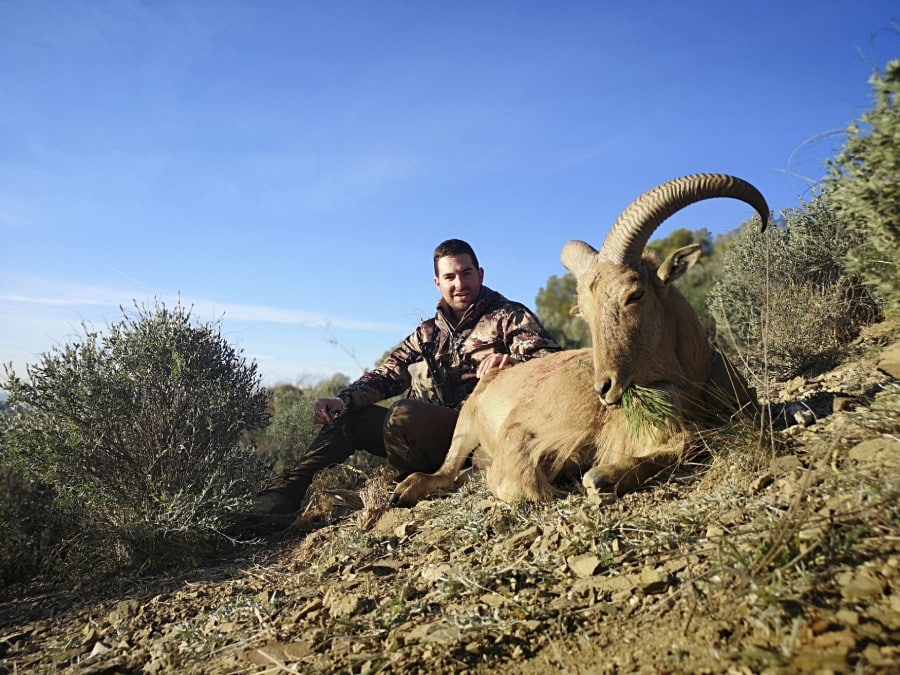 Our friends' flight left at midnight so one of the hunters decided to try again in the early hours of the morning. Therefore we went to the same place where the first hunter had taken his male the previous morning. There, we saw more than 30 animals but it was a bit difficult for us since our hunters had scopes for guided hunting with a small zoom. But the experience made our guides approach our friend at the right distance to get another wreck.
If you would like to live this hunt, this destination is perfect for hunting and vacation. With this program, you could combine wild boar hunting and enjoy the beach since the Mediterranean sea is only 35 km away. This is a great destination if you like to travel with your family and to share your hunt with the family holidays. For more information, you can contact us by email: [email protected]