A few weeks ago we enjoyed a new Spanish ibex hunt looking for the beceite ibex. This time we were accompanied by some friends who were traveling from Germany with little time. A hunt that was carried out complying with all COVID measures and, of course, all hunters and travelers presented a negative PCR test.
We had observed a large ibex within a group of males in the last few days. So we knew their movements, we knew where they ate and where they slept. Because of that, we had a lot of work done, and only we had to wait for our hunter friends to come to join us.
Once all together we set off towards the hunting area. Our goal was to hunt the largest ibex and then a smaller one.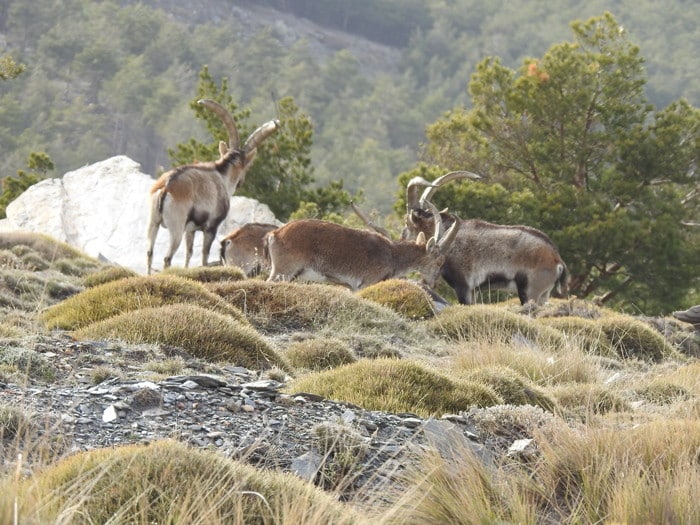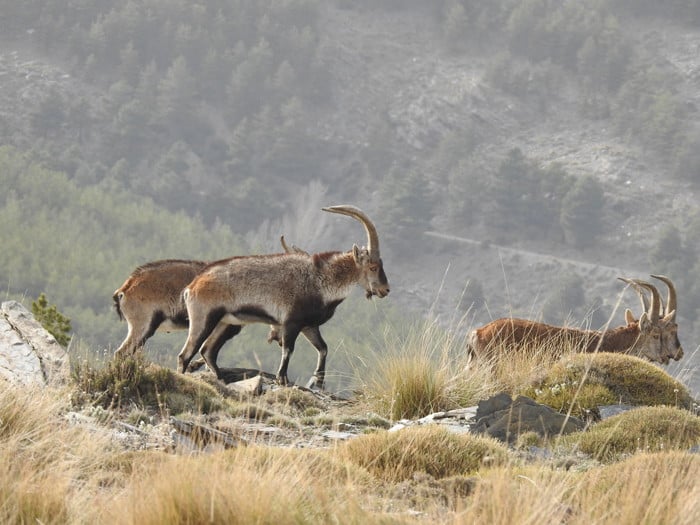 Beceite Ibex located
After checking the rifles, we went to the area where we knew they were sleeping. But we did not see them since they were inside a dense pine forest, so we waited a while until one of them decided to go out to eat a little. We already had them located! It was time to get as close as possible.
After a tough climb and the difficulty of finding a suitable spot for a distant shot, we finally found the perfect spot. We were about 250 meters from our goal with a comfortable position for our friends.
In front of our position, there were 5 ibex together and the largest was lying down and only his body and horns were showing a little. Our first goal was to shoot the big one and if there was an opportunity we would shoot another during this Spanish ibex hunt.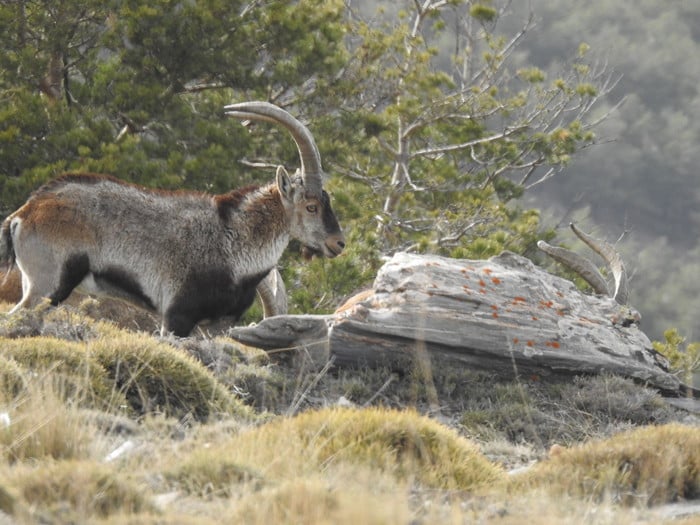 The intelligence of the Spanish ibex
Our friends were ready but the largest beceite Ibex did not stand up. Without a doubt, we observed the intelligence and the teamwork of animals to defend. As if they knew that our target was the largest male and after having detected us, the group of 5 ibex walked towards another mountain. They left the largest one lying down and trying to trick us to protect the leader of the group.
The 5 ibexes got out of reach and from a distance they had us under control. Meanwhile, the largest Ibex and the leader of the group were still there camouflaged among the bushes. However, we knew that the largest was still there since his large horns stood out and betrayed him.
We held out for a long time until we saw that night was approaching, so we decided to shoot the animal. Our expert hunter was confidently seeing a small part of the Ibex. So he did it. With a perfect shot from about 250m, our friend took a spectacular ibex.
What to learn of this Spanish ibex hunt
When we shot this big beceite ibex we saw that, upon hearing the shot, the group of 5 ibex went in the direction of some almond trees to eat. So we decided to separate the group, some would go hunting another ibex and I would stay with the protagonist of the previous ibex to take the photos with his trophy.
After a very hard climb, we reached the beautiful dejected animal. And at the same time, we received the great news that the second Ibex had been hunted from the other side of the mountain. It was great news and the other hunter was very happy!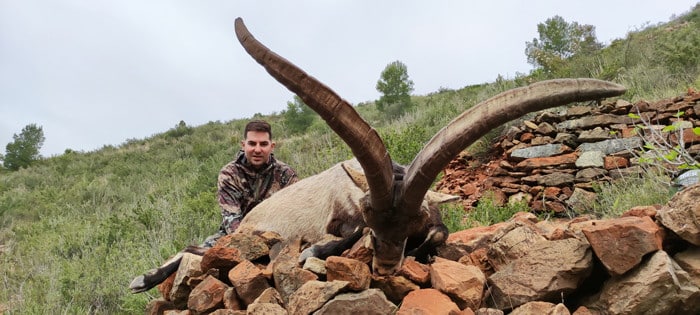 I will always remember this hunt. Because I have learned that even if you see a group of ibex, many times the largest is hidden and separated from the group to protect it. So the most important thing is to be patient and look around the surroundings since many times the largest animal is the last to be seen.
Hunting in Spain is a very exciting experience for a hunter. Many animals and many different hunting places in this country. Know more about all the hunts in Spain by clicking here.
Sergio, main guide of Iberhunting