Today I want to share what for me has been a great discovery. Of a hunting trip, as experience, friends and with myself.
To put things in their place, I have always hunted in traditional Spanish Montería, occupying 99% of my venatori activity. Some stalking a year, but little and where I thought that I had already seen everything and that nothing would surprise me in hunting trip.
After thousands of questions in our heads when it comes to hunting outside Spain: Who am I going with? Will they cheat on me? When I get there, will they be waiting for me? What rifle? Where will I sleep? These are questions that often curb our dreams because we already know that in the world of hunting you can trust few people. Furthermore, thousands were my hours seeing agencies, fairs … but nobody convinced me. However, I was lucky enough to meet Antonio from Iberhunting in the spring through my friend Mario.
Antonio started to show me hunting trips, experiences, places… And the truth is that he transmitted a lot of security to me. Now, I can really say that when he tells you not to worry, you can be totally calm because everything will work out.
Ibex Mid Asian had already decided it, an animal that had always caught my attention. Thousands of videos, reports and magazines behind me about this impressive animal and our destination country Kazakhstan. A country which at first you do not know or locate, it sounds like a joke, a hidden place …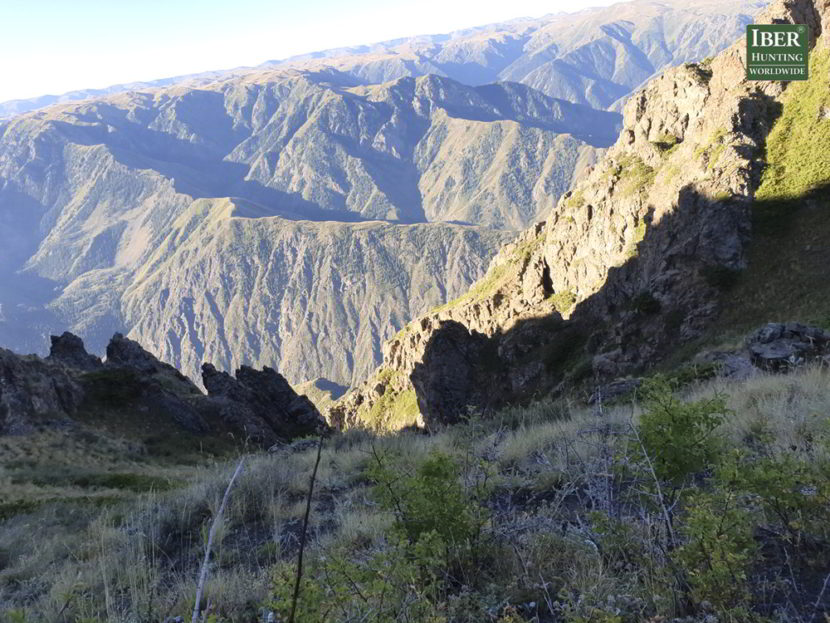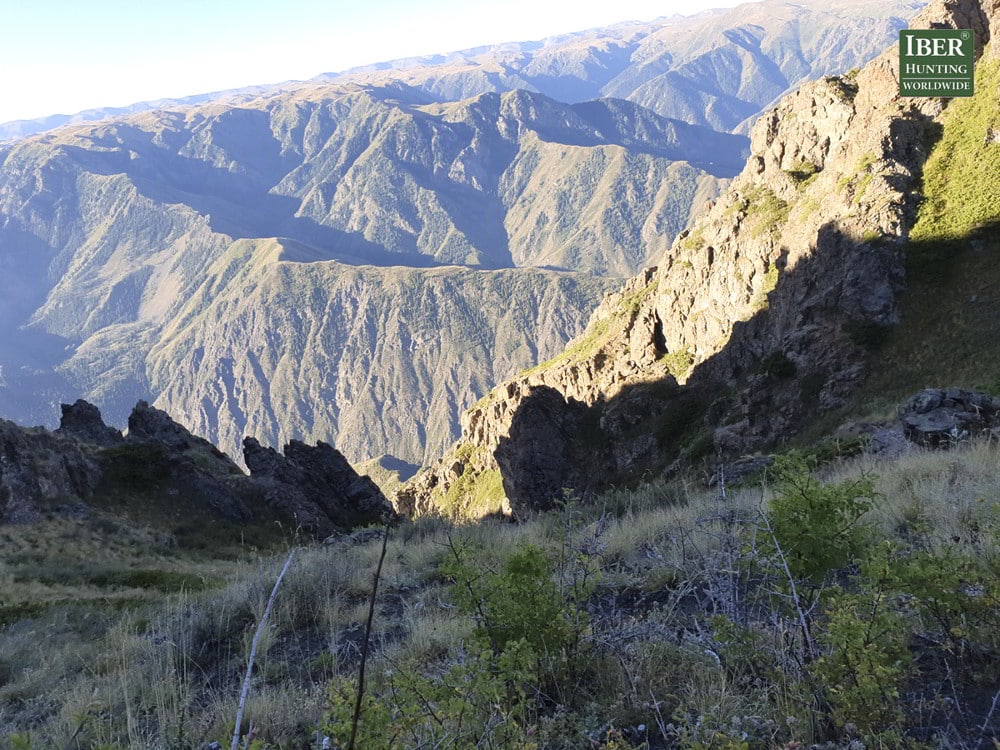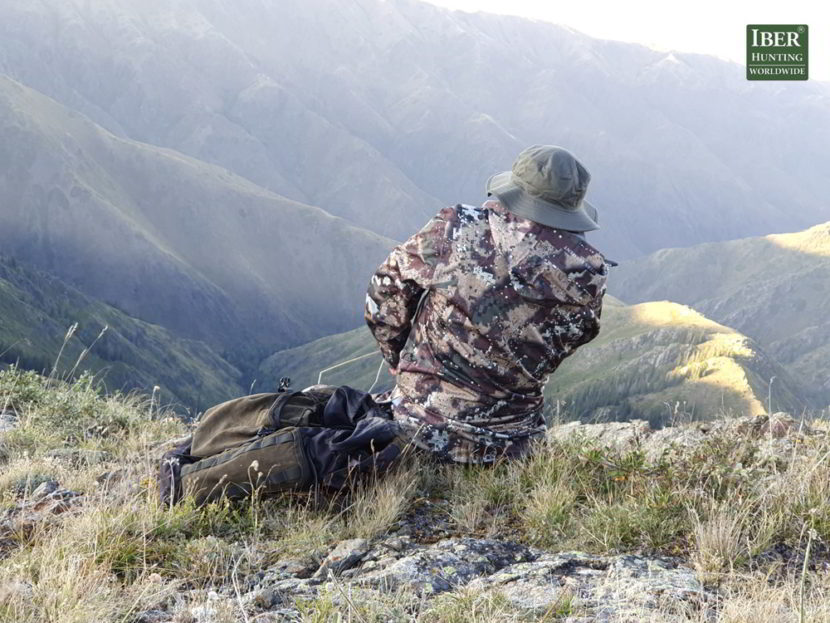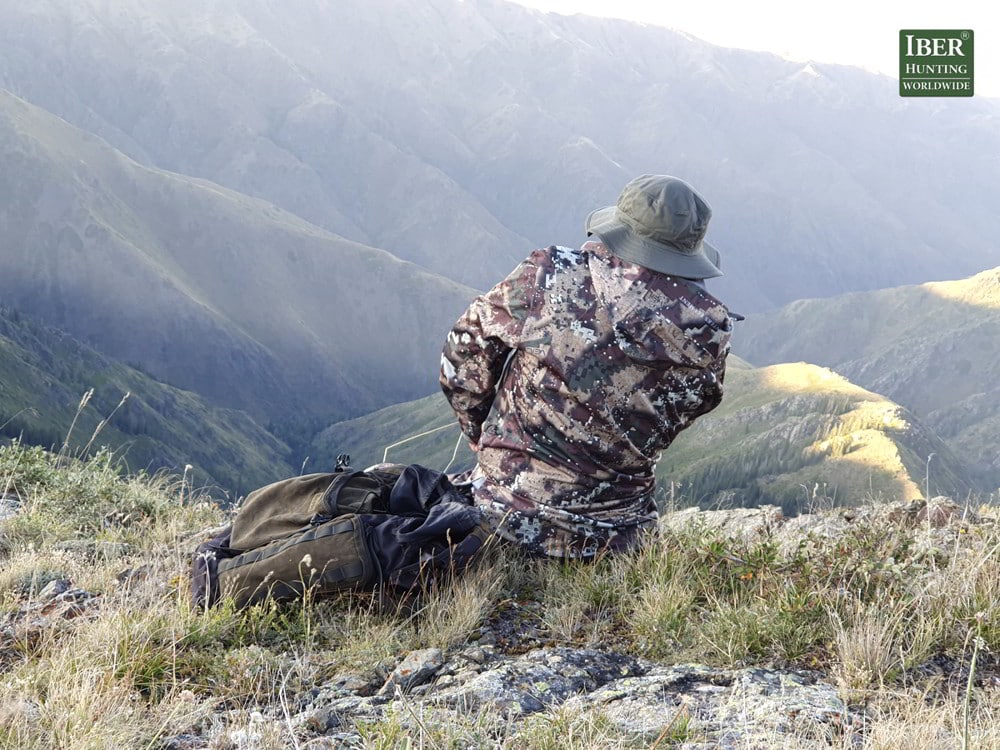 The date of the trip was approaching thousands of preparations, archiperres, getting a little in shape, giving some classes riding to prepare the ground… However, all my doubts were much easier thanks to the team from Iberhunting. A list of important things so you don't forget anything and always a quick answer to my questions. I have to admit that I didn't think it would be that simple but the truth is that they take care of everything. I just had to prepare the European arms passport and my passport.
Almaty, where the time did not pass
We flew from Madrid to Frankfurt where the rest of the group that made up this exciting expedition joined. We arrived at night at 2:00 in the city of Almaty and from there directly to our transfer to travel more than 1000km on winding roads. Nevertheless, we were already going seeing what this country was, a huge unknown and forgotten. There it seemed that time did not pass and between snoring and chats he was getting to know the rest of the team.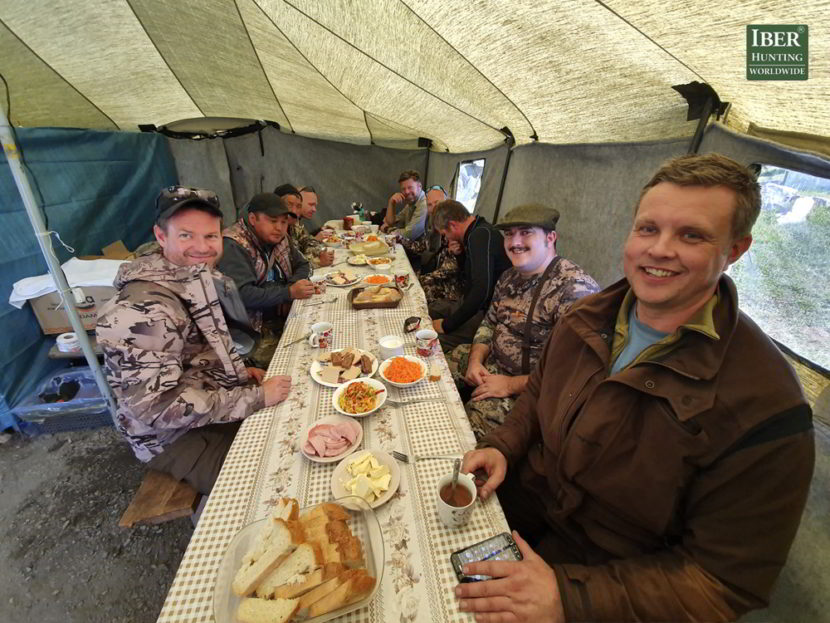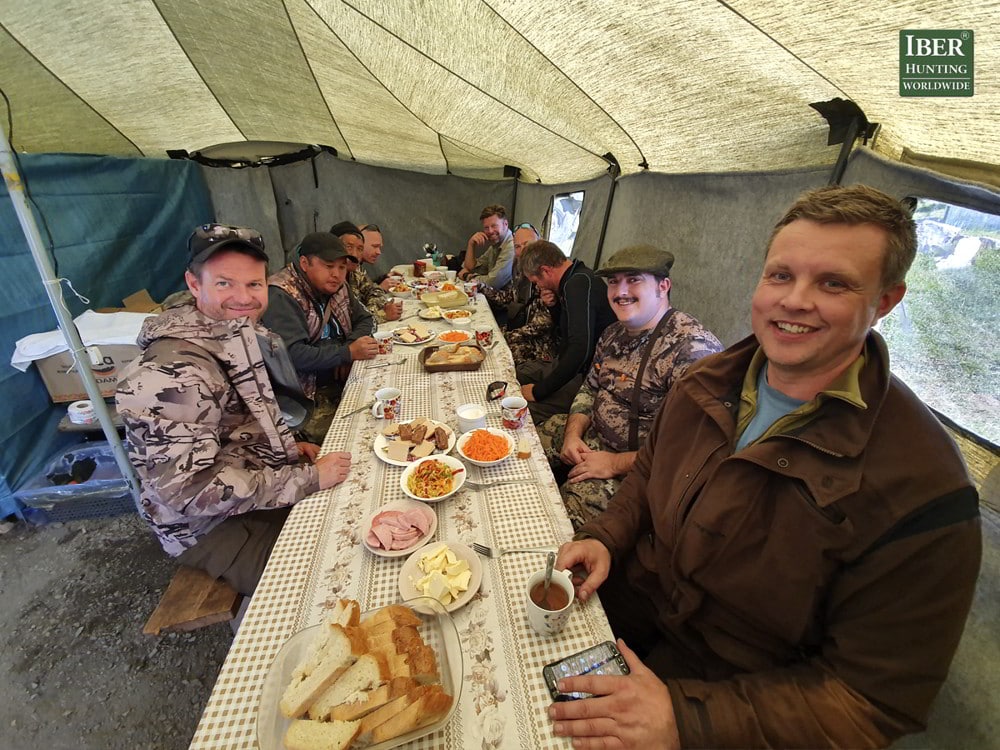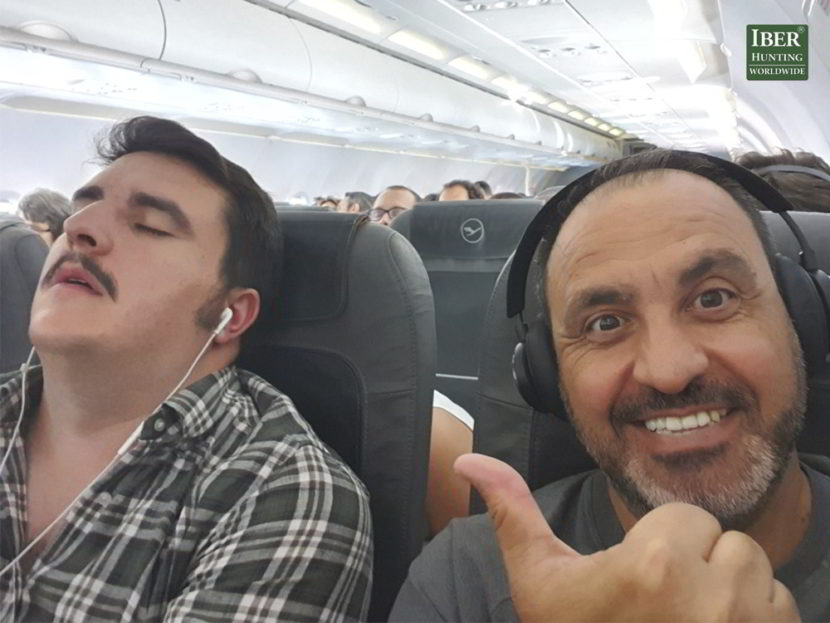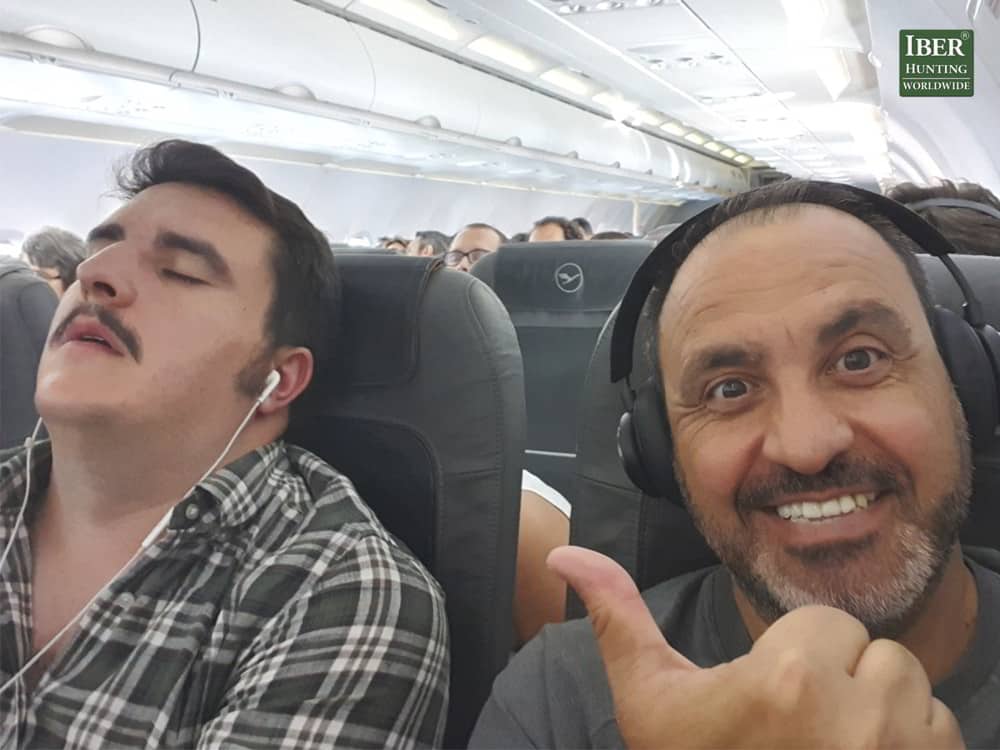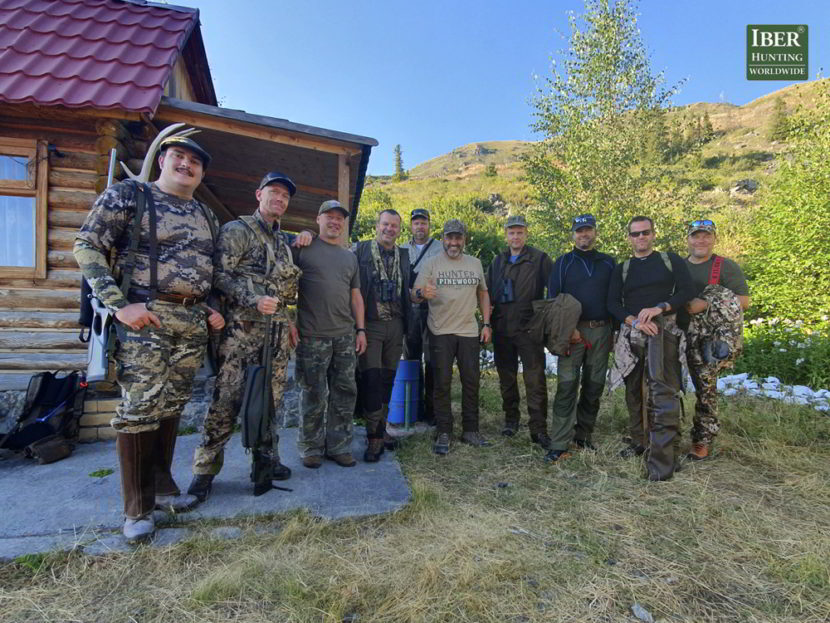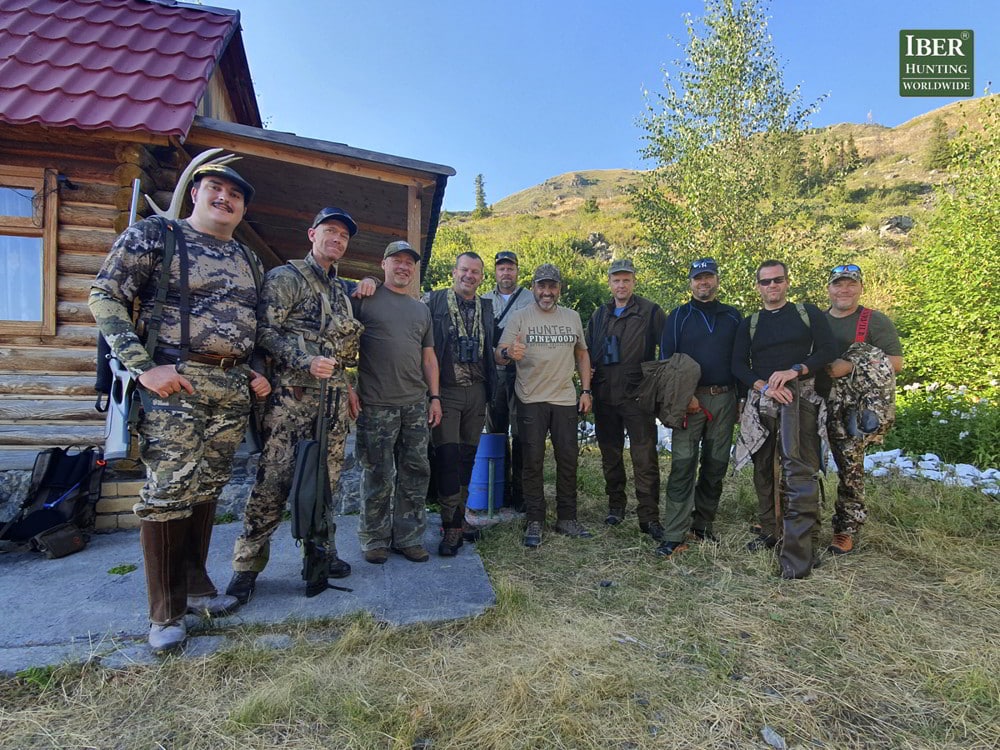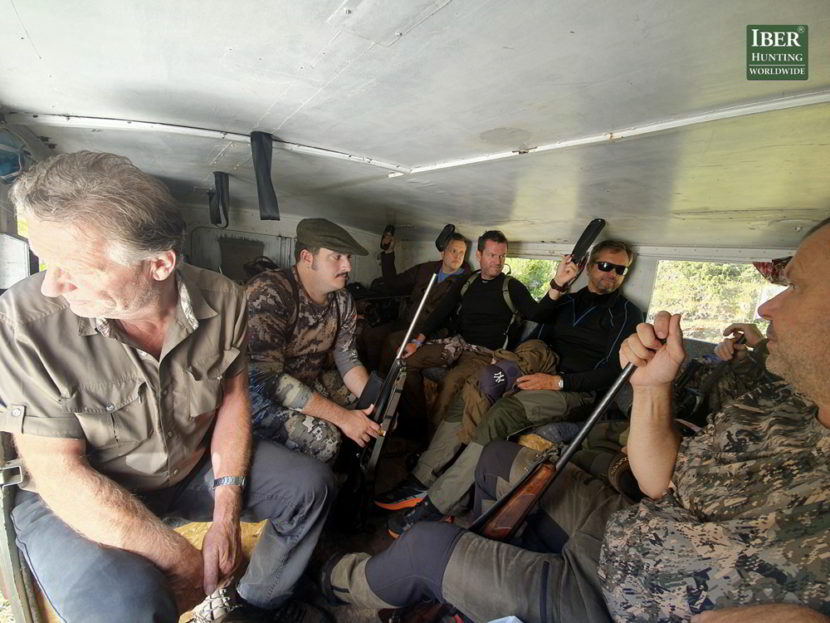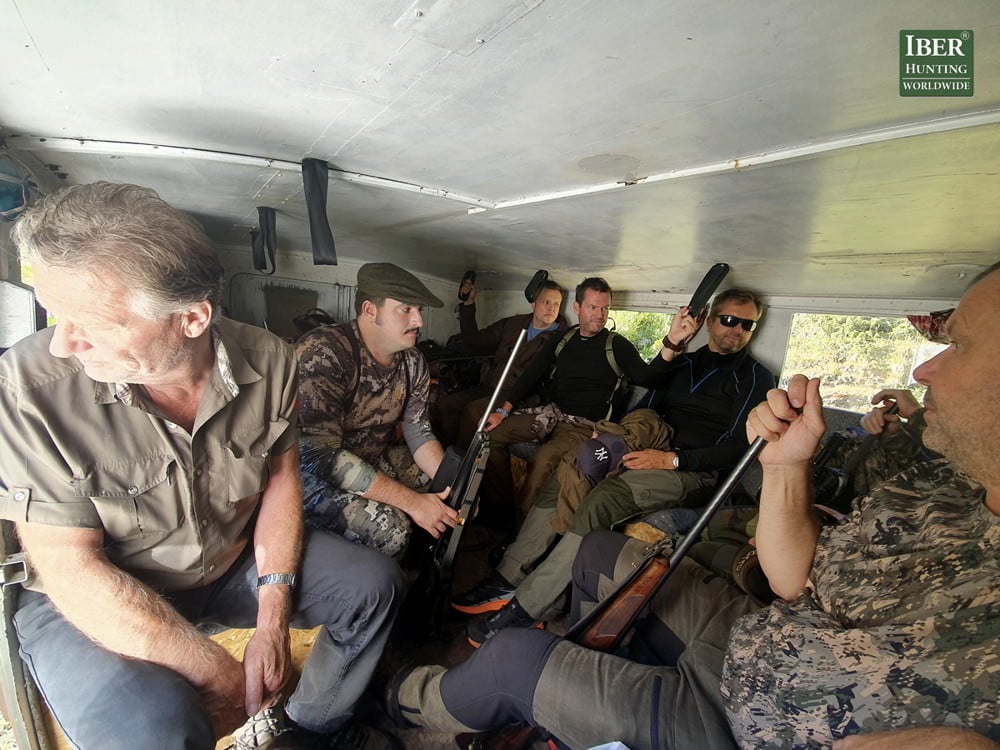 We arrived at the edge of the mountains where we took the 4×4 truck and climbed, climbed and climbed until we reached the main camp. There, they were waiting for us with a magnificent dinner in an elongated cabin in the main hall. That was the moment where we were introducing each other to the group with laughter. Next, assignment of cabins and to sleep that the next day we would lose contact with the last vestige of humanity that we would see in the coming days.
Prepare in a backpack what your life will be for the next possibly 8-9 days. Bag, store, rifle, ammunition, clothes, creams, some food "that we like" and in my cabin between laughs with my two companions Norwegians already had everything ready. But none of us could sleep … the nerves were on the surface and speaking we fell asleep.
The next morning we started with a good breakfast and immediately to the 4×4 truck which would take us to the fly camp. There, our companions and our guides were waiting for us. Then, review of what we were carrying, everything packed and prepared, checking the shooting of the rifles and we each started out with their two guides. And this is the moment when I can say that I was a lifelong hunter on unknown soil.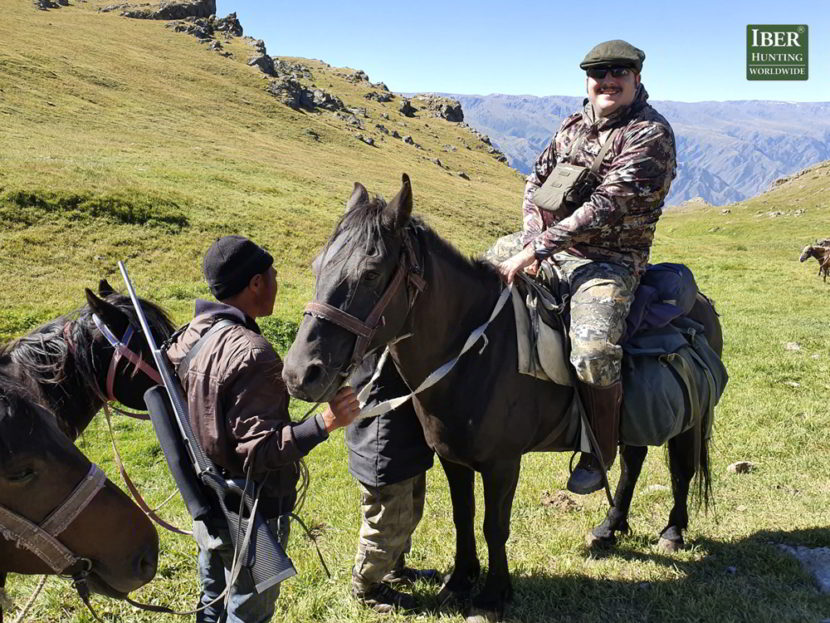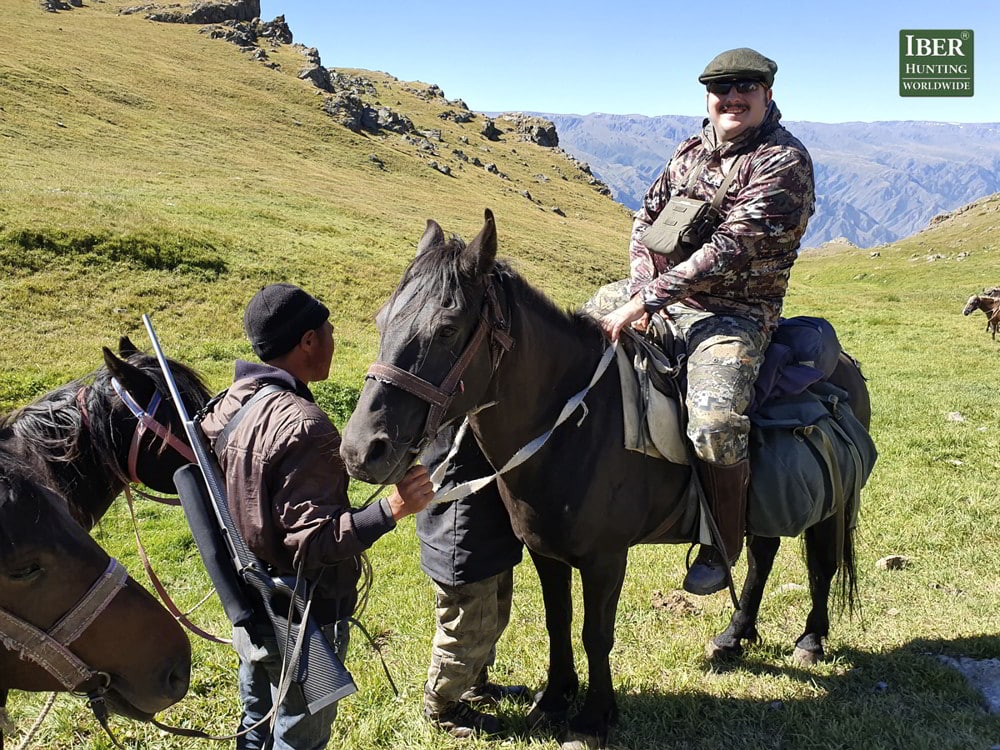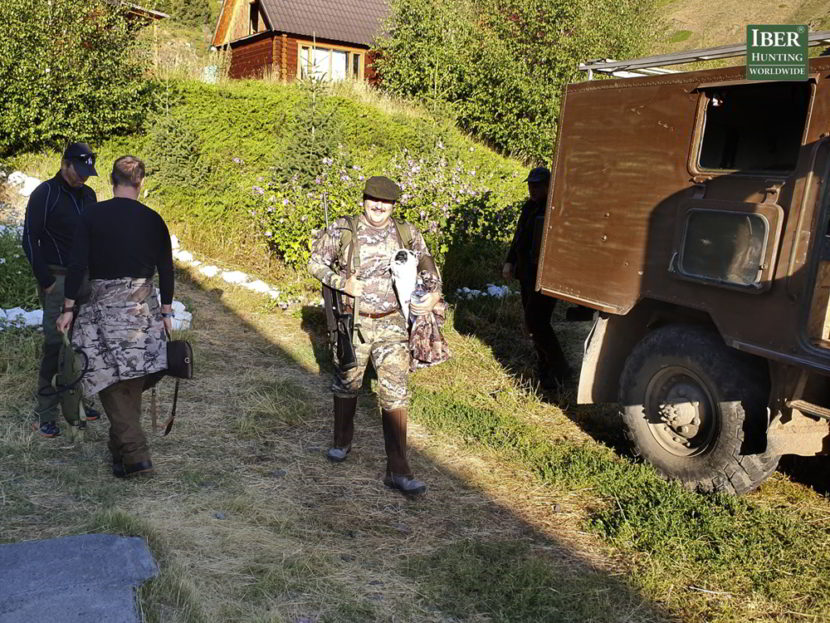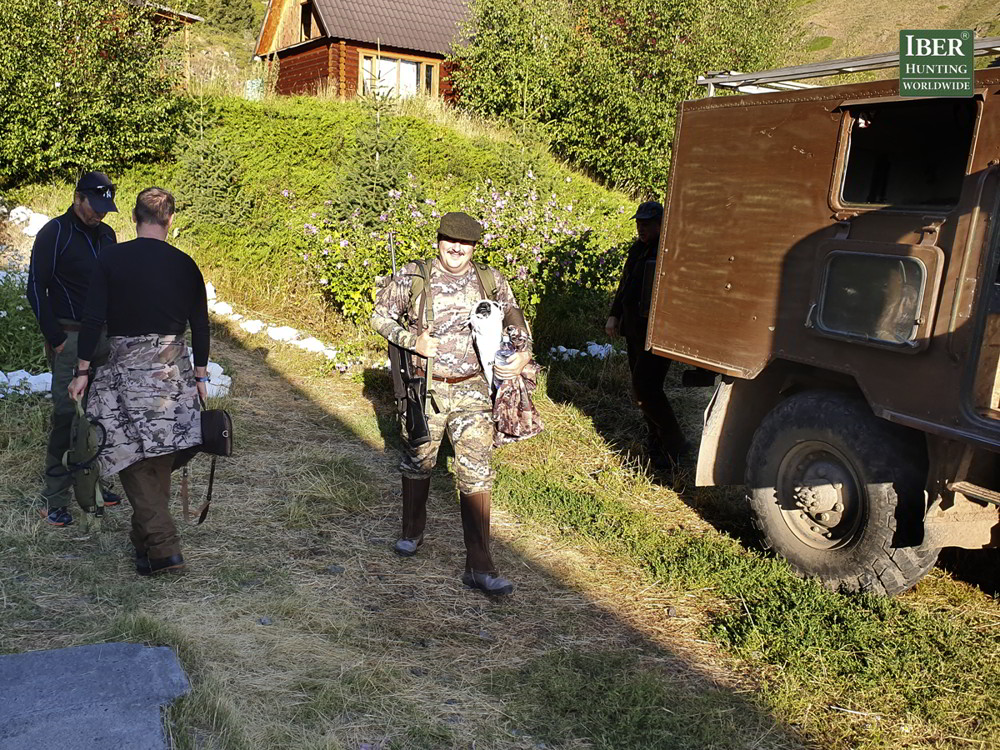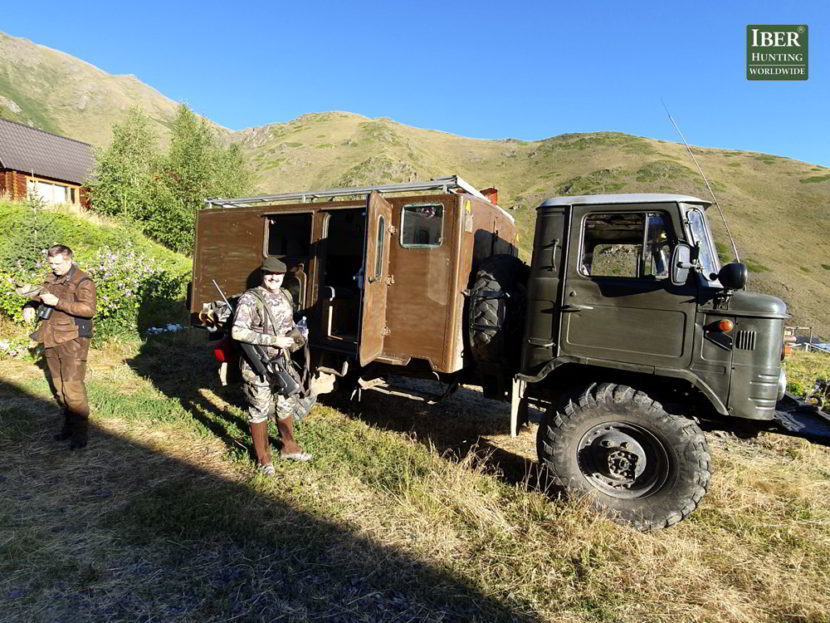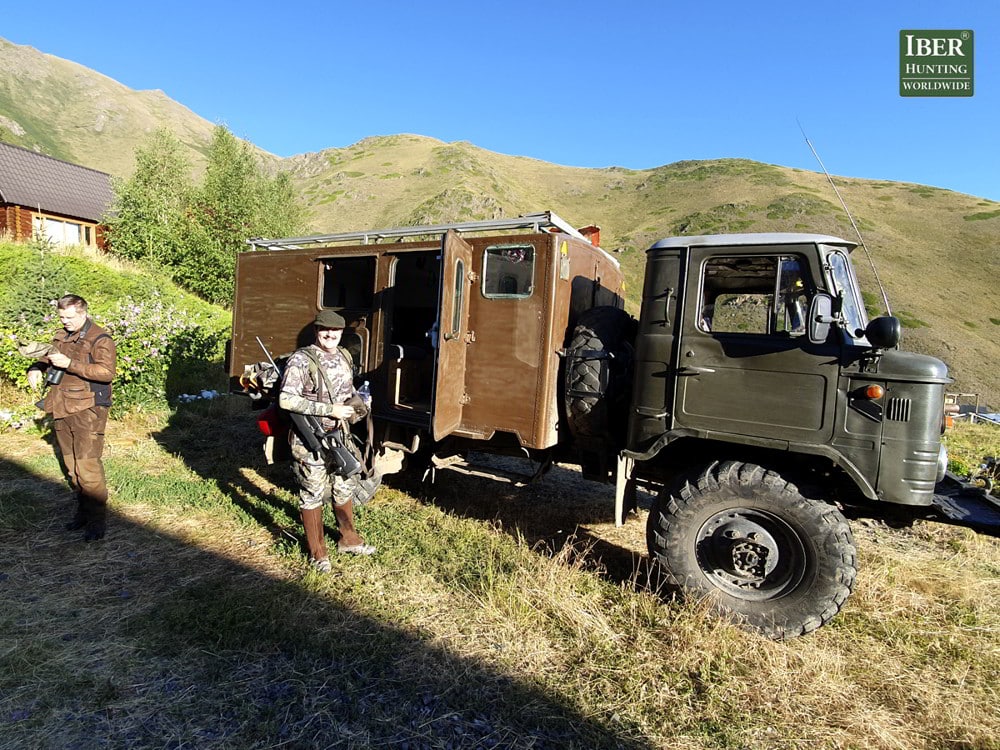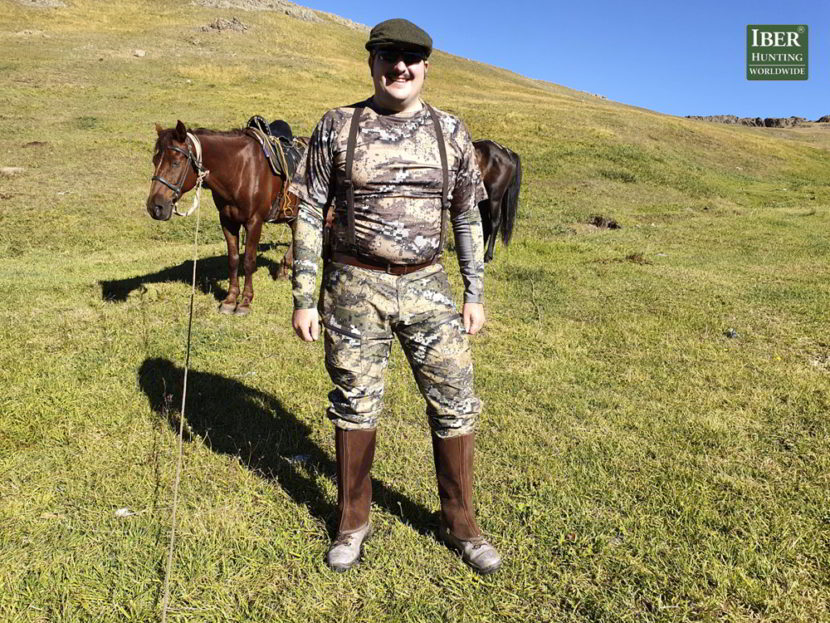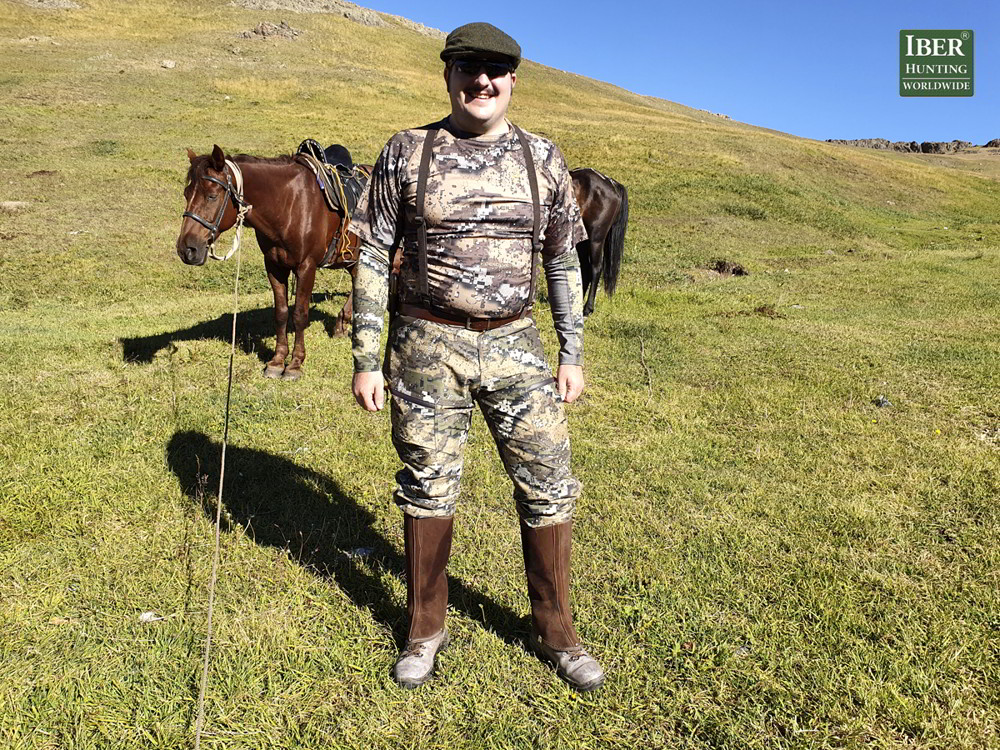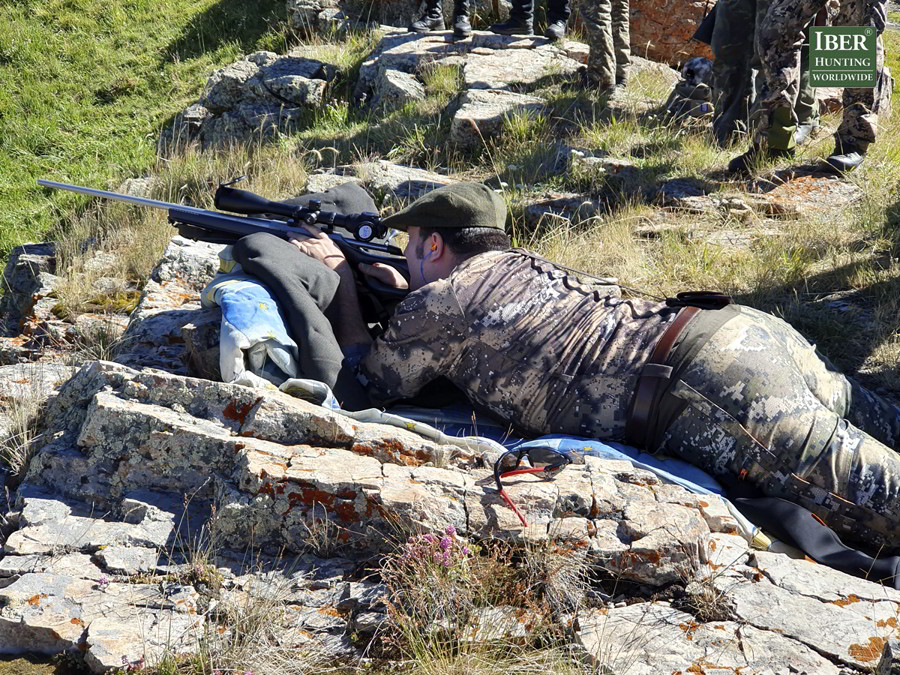 Ahead we were the great highlands and the winding ravines dug by the passage of time through the rivers. And with a background vision, shepherds, sheep and horses. And it is that at any time you could imagine that you were in the middle ages and that the years had not passed there.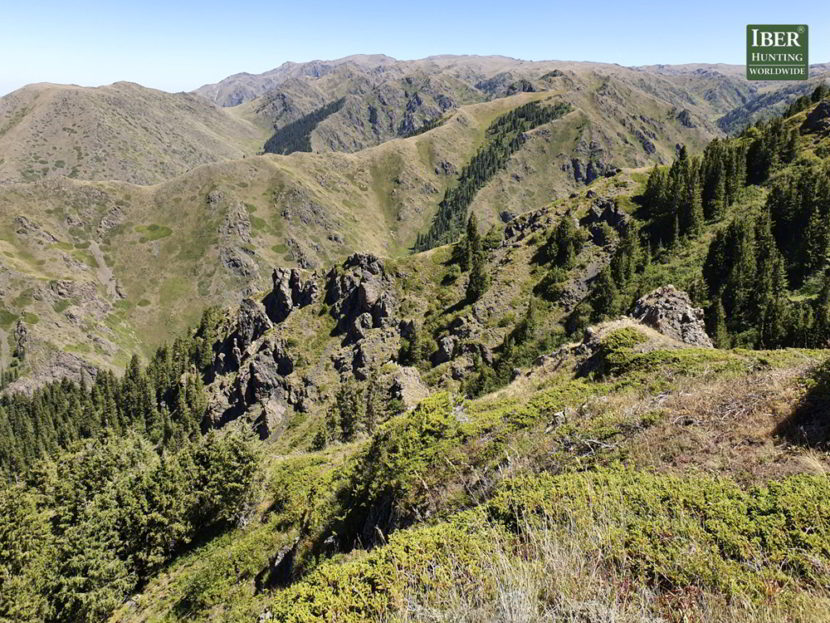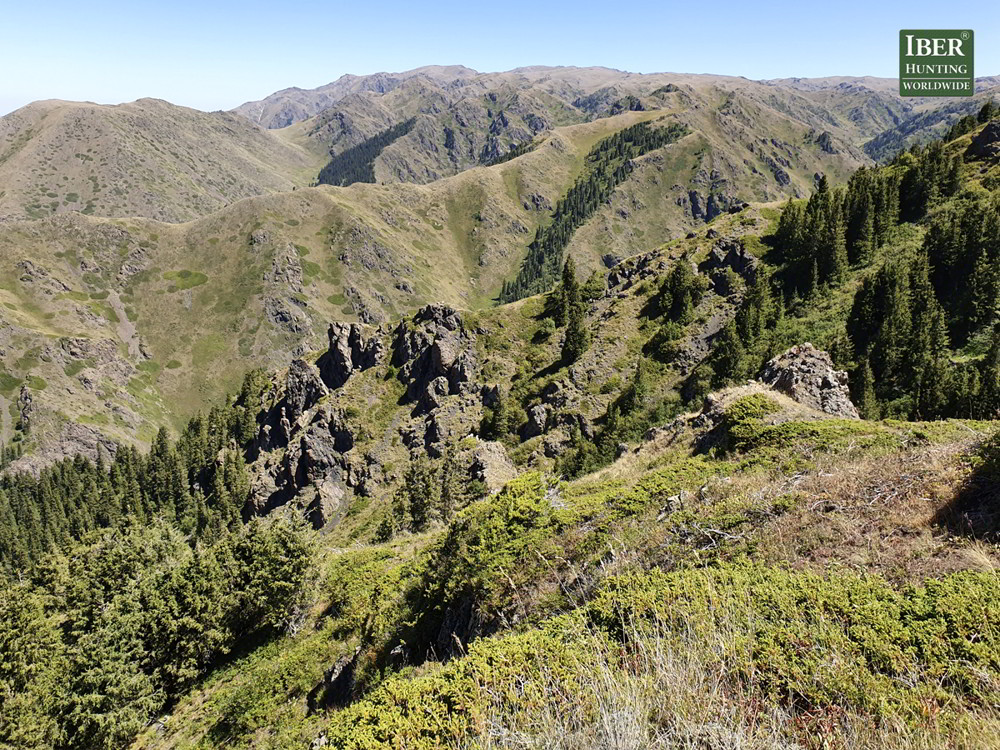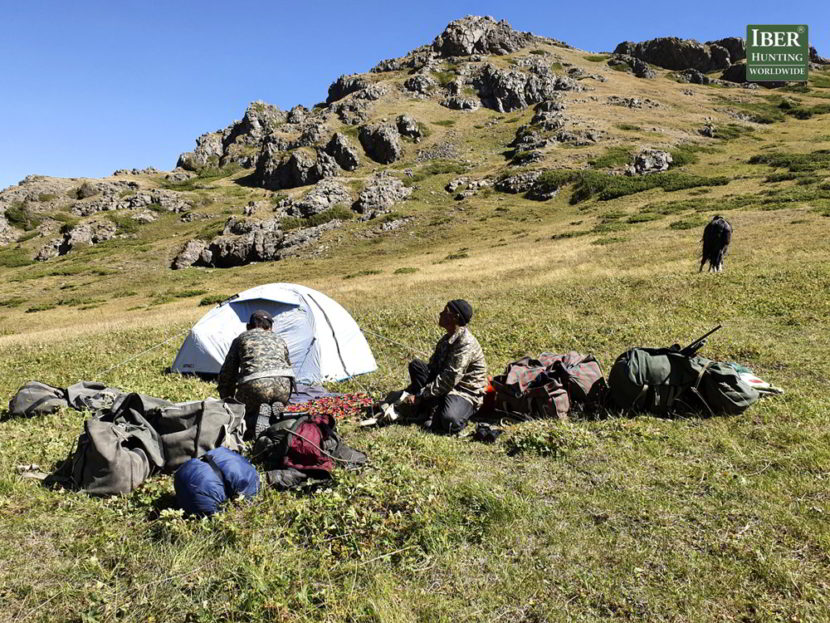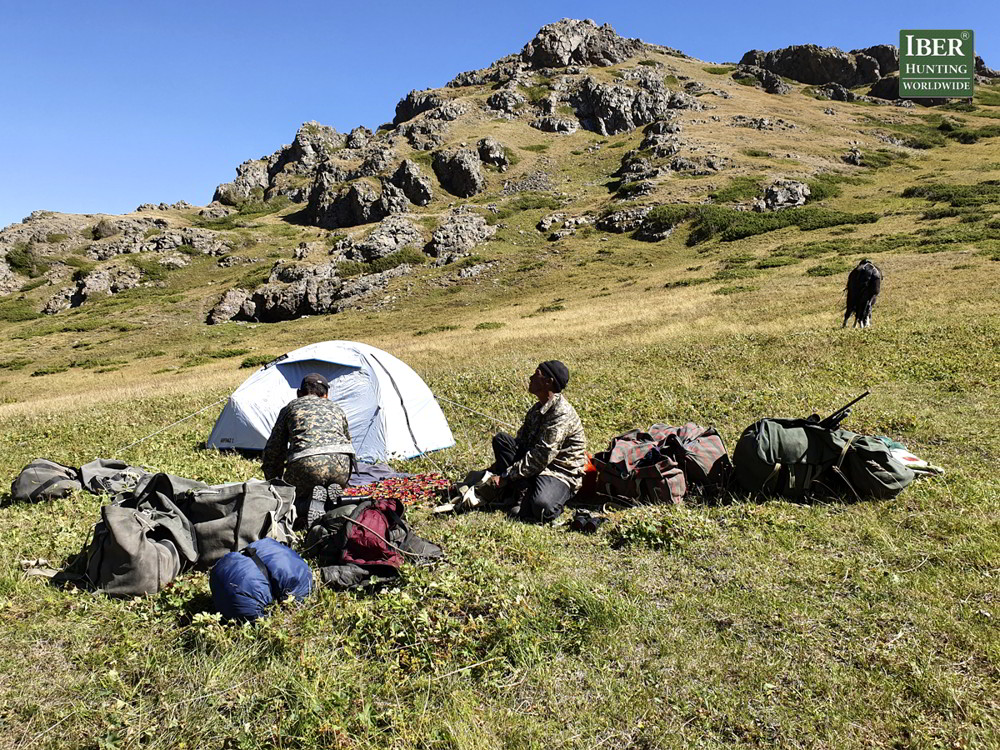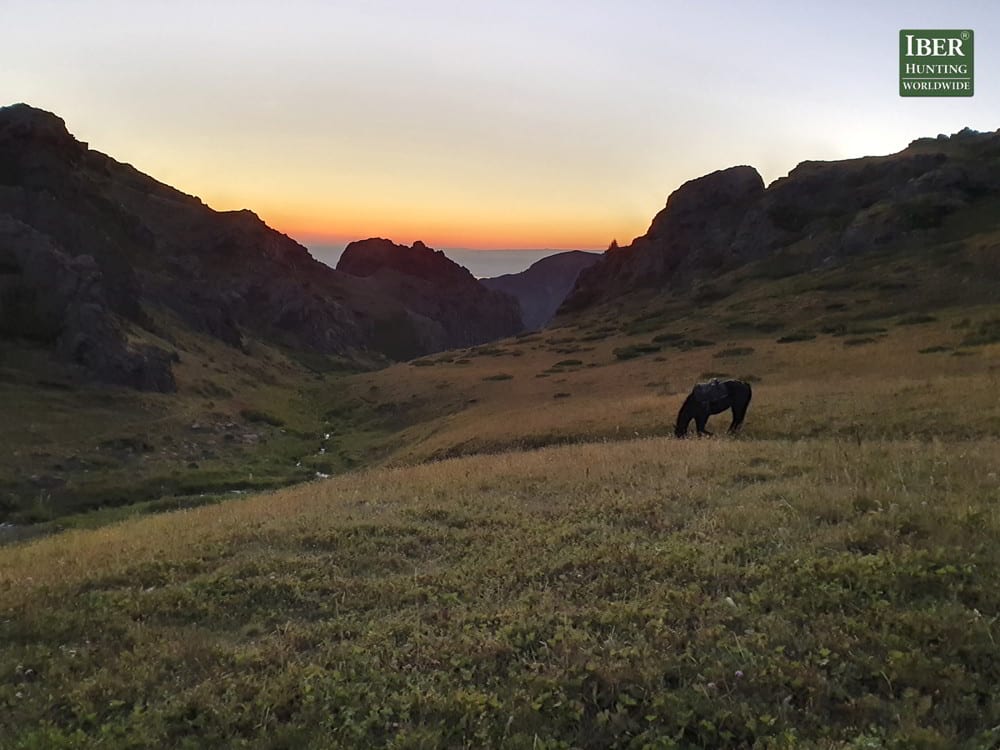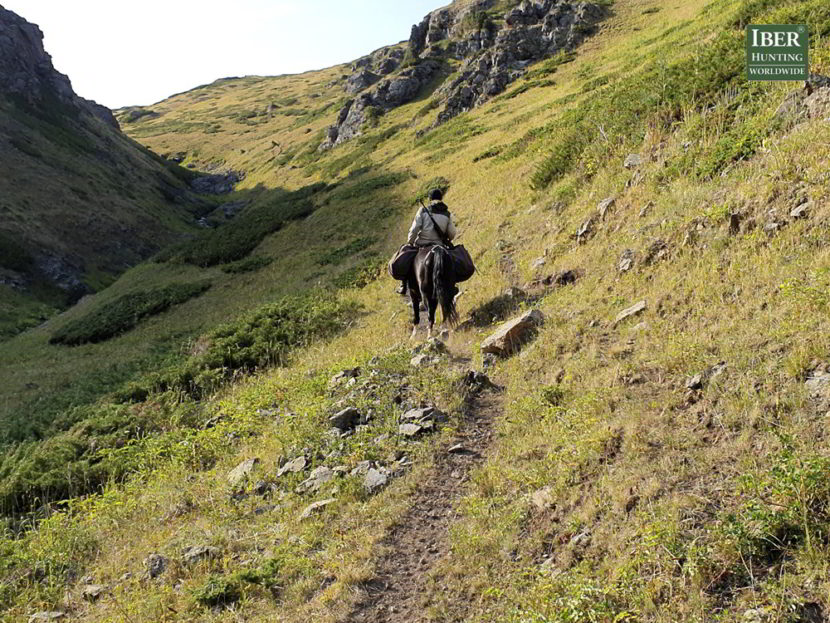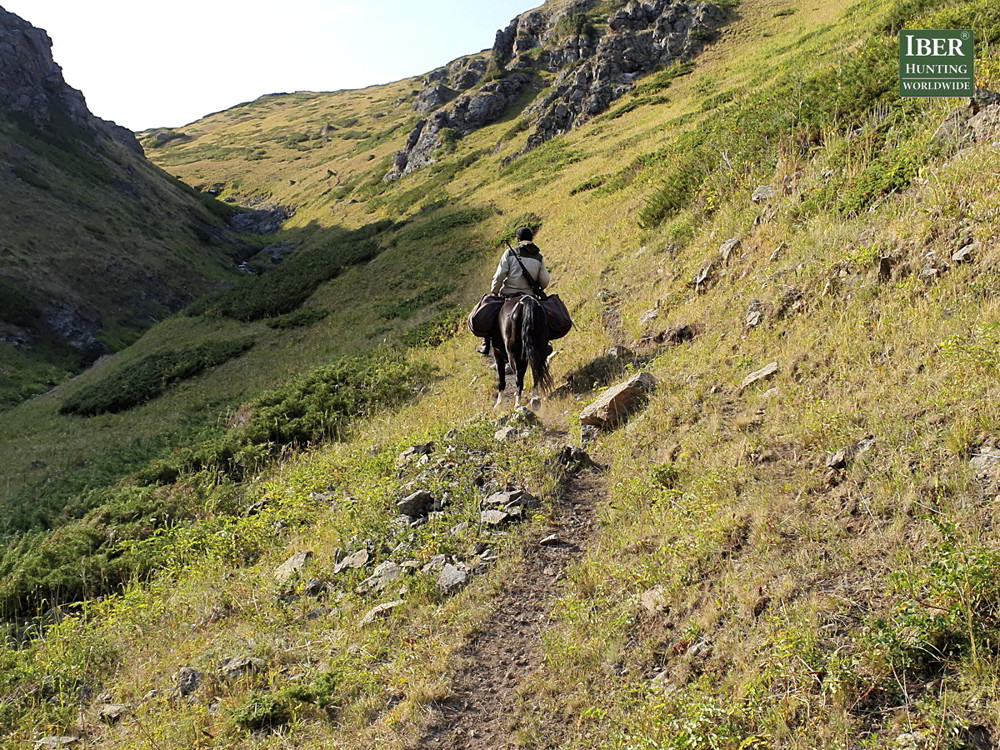 Soon our landscape changed by boxy rivers and winding mountains we were already in the hunting area. Also, they are places that cannot be described with words, dream places and in this case I was the protagonist. A feeling of drunkenness that you can not believe this hunting trip.
The first night came and I have to admit that I had never slept until that night in a tent or in a sack. But such was the faith of my heart that it passed quickly. And it arrived the first day of hunting with an illusion. Touring those places like another Kazakh, like a free rider and a totally new sensation. And with my rifle on my shoulder seeing bears, wolves, Ibex, marmots and maral …
With that feeling that those mountains give you that we are nothing and that darkness at night in which no matter how much you search the horizon you don't see a sad light, the days went by looking for our longed-for trophy. We saw them, but sometimes far away, little ones, you couldn't get into things that the game that we all know has.
And the day came, that day I had been dreaming of for months. There was a group of large Ibex grazing in a valley surrounded by cliffs that took away the air and we decided to enter them. More than two hours of slow descent almost climbing and no stone rolling. Slowly but steadily there I had them 450 meters below me. However, I did not have a foothold so I decided to go down to an overhang and positioned myself at 380 meters. And there I was on my backpack leaning, with the beat of my heart that would not let me face the rifle.
The nerves were on the surface, I took a breath and after the detonation there was silence… That silence that we hunters love but what is my surprise is that after receiving the impact of my 338wm on the knuckle he gets up and runs with the rest. So I reloaded and fired again: and yes! There it was on the floor. We went down and I have to admit that tears were streaming from my eyes. We took the required photos and prepared the skin. On the way to our tents, the night fell on us and we arrived about 11:15 p.m. under a heavy rain-snow. But I didn't feel anything and I didn't care about anything … I was so happy.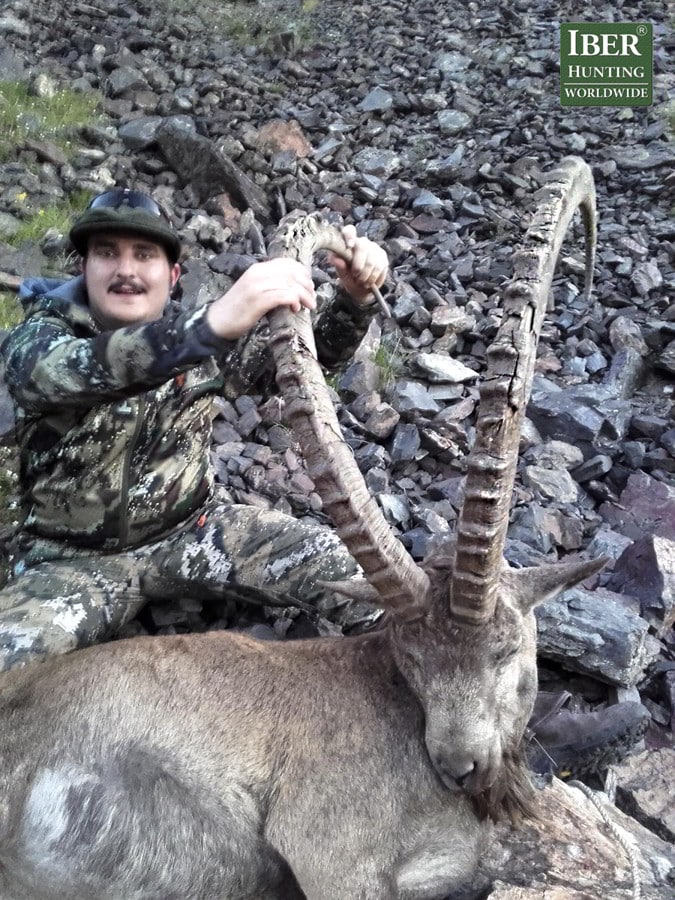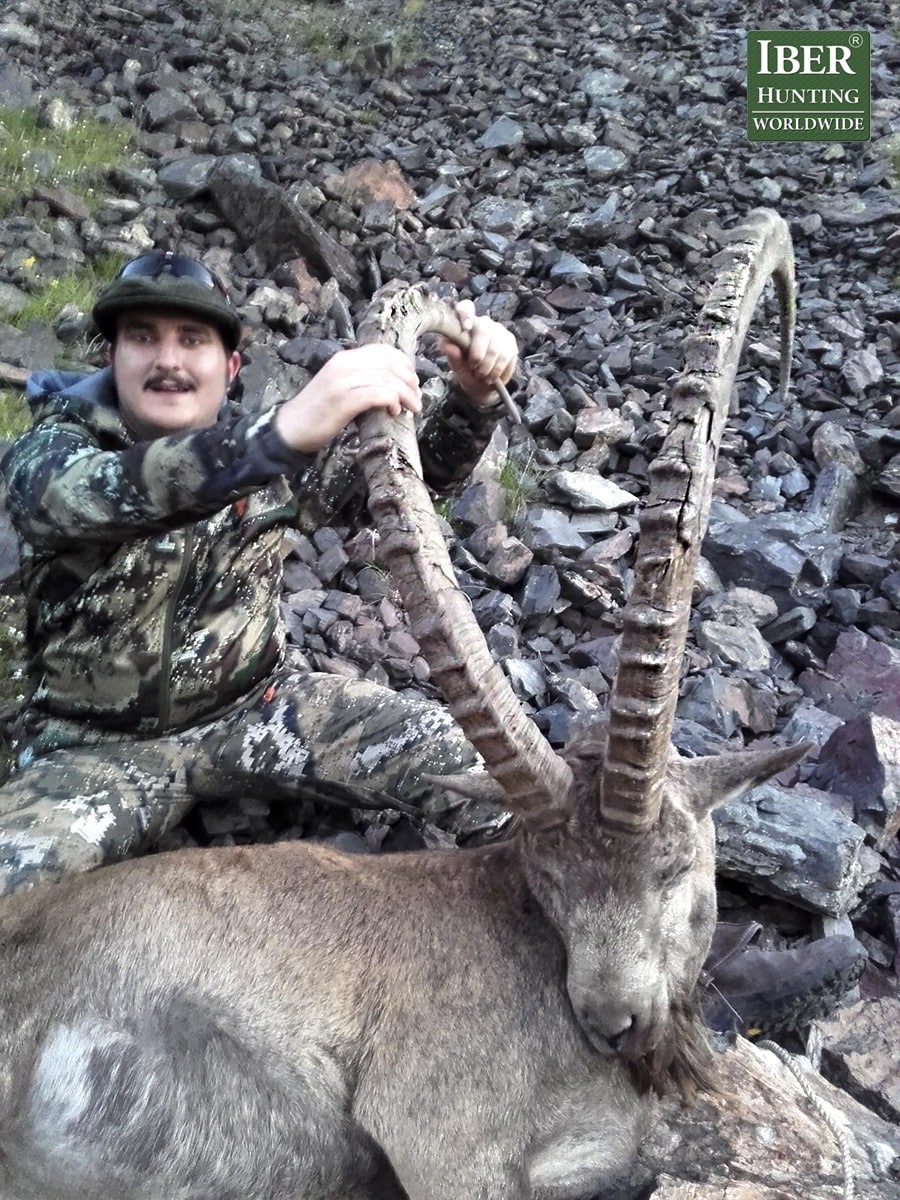 We took a day and a half back to the main camp where a magnificent dinner awaited us where we enjoyed our liqueurs. And we had a great night each one recounting his experience where I got to know Jörg better, one of my travel companions. And I take this opportunity to send you a greeting, to a great hunter and a better person.
We were there until the next day. Then they said that in the distance on a stone I would have a signal so I could tell my family that I was fine.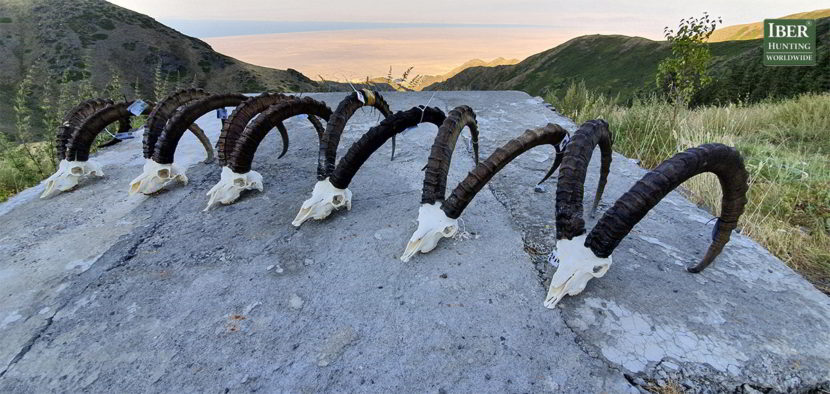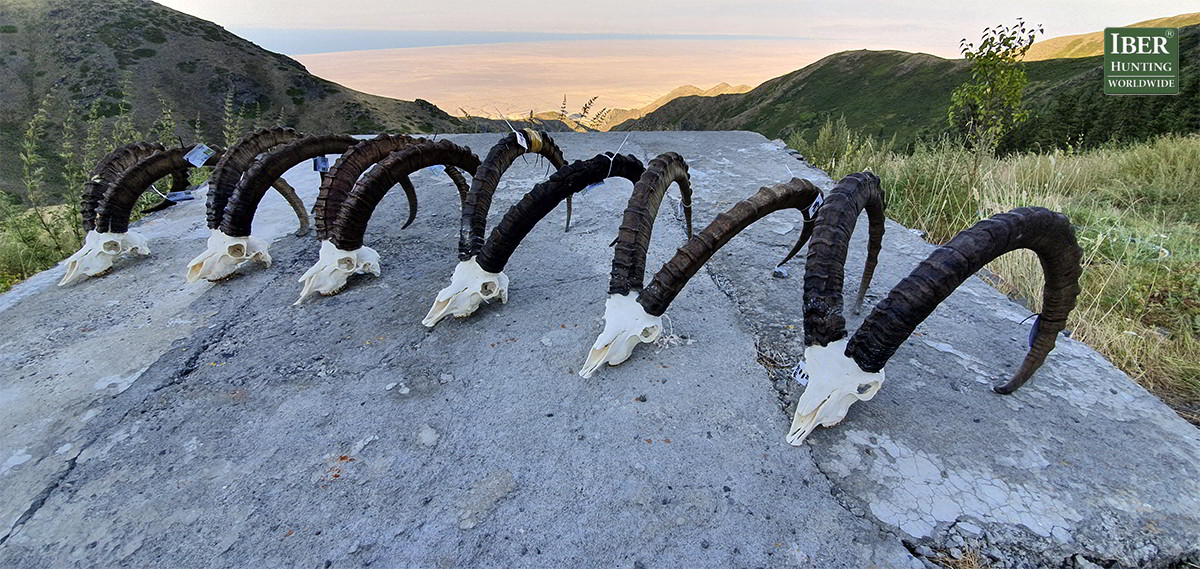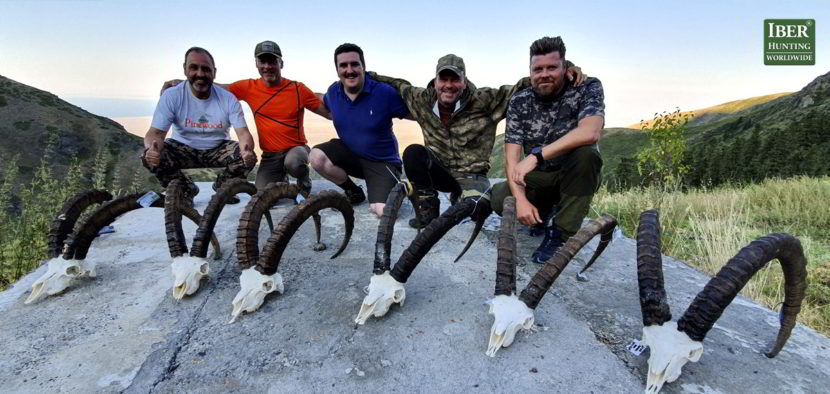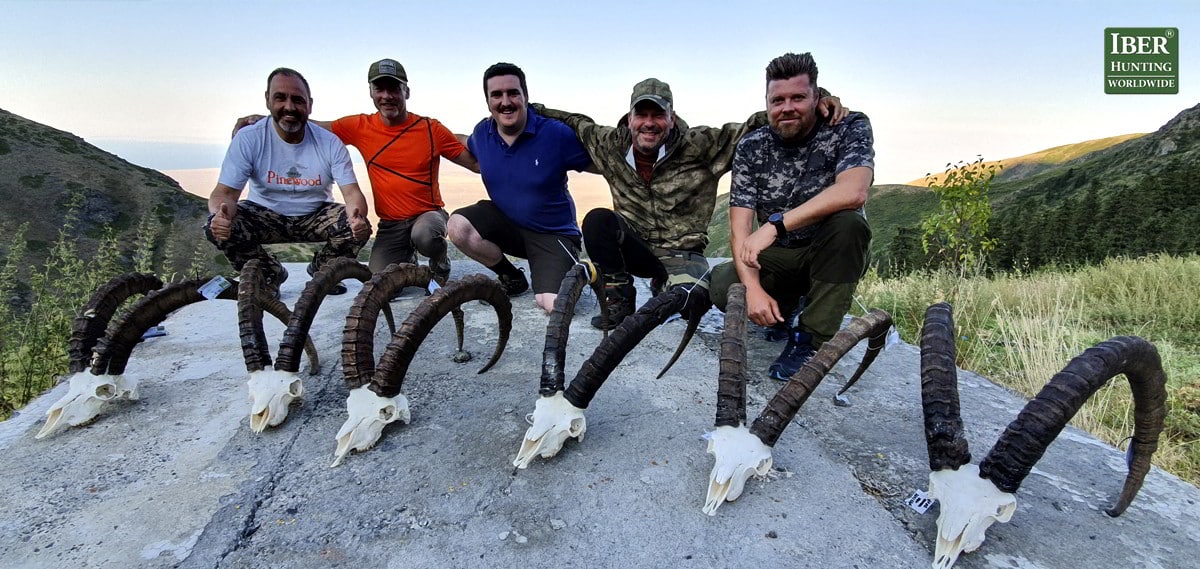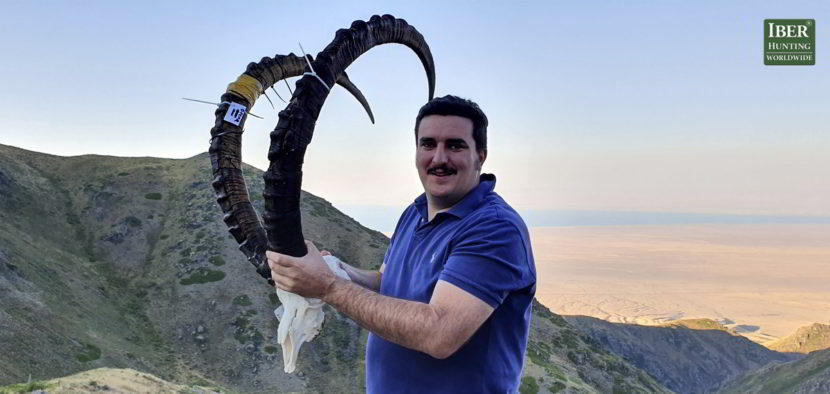 During the rest of the days we visited the city of Almaty with a private chauffeur and with Antonio Teruel from Iberhunting by the hand. Museums, parks, Orthodox churches and street markets are the life of this crazy city where we taste their street food and feel part of this imposing country.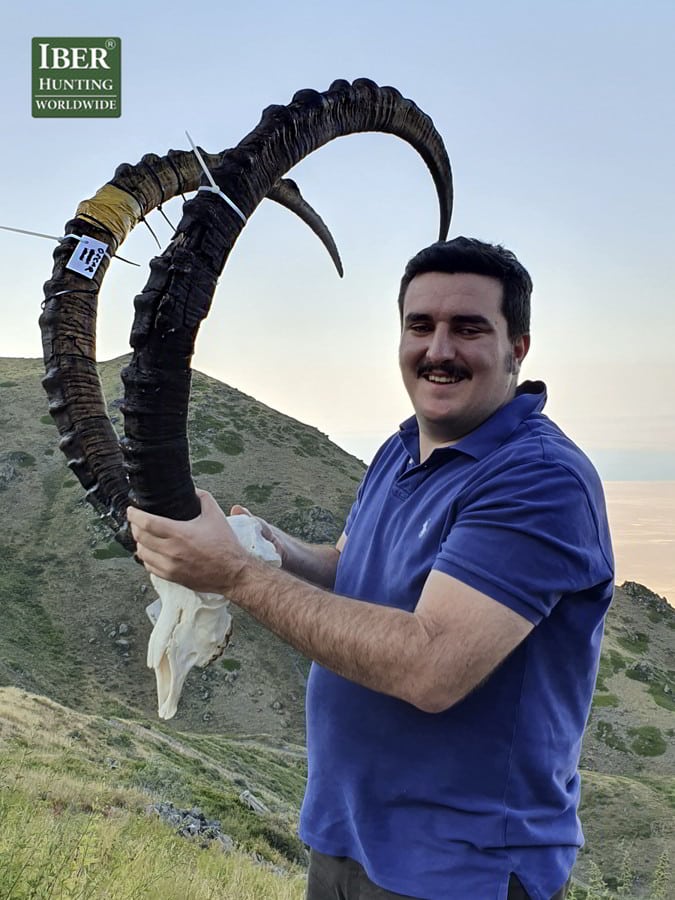 When Antonio told me this would change my life, I did not believe him. But now I have to say that any hunter must try this experience, it is the world against you. There are many sensations that I do not know how to describe. Thousands of times we go from montería to hang two trophies a year in our living room that are worth it. But in this way you not only get a fabulous trophy you also have an experience that will last a lifetime. In addition, this trophy you will not need to put a plate to know where it is from, because you already know it. And you always remember that this hunting trip changed your life.
Without a doubt, 100% recommended to travel with Iberhunting. For me, my next hunting trip will be South Africa.
Oscar